arrow_drop_down
Carter's Gift
arrow_drop_down
BELINDA HADN'T necessarily wanted her dog to lick her boyfriend, Stan, into oblivion, but she wasn't particularly upset either. It was rather poetic justice, she thought. It had been Stan after all who made a big stink about Belinda calling for Carter every time she spilled food on the floor.
A dripped sauce, or dropped crumbles and a muttered, breathy shit-fuck followed by Carter! and the mottled white and brown sausage of a dog would waddle into the kitchen, his toenails clicking unevenly on the linoleum, and then straight to work, Carter inhaling wayward food and spick and spanning the surface with his trembling, pale pink tongue.
Holy hell, Stan would holler while Belinda supervised the operation, pleased and satisfied. Carter was the one entity in her life that Belinda could count on. Not her parents who had mercifully passed along as inconsequentially and thoughtlessly as they had lived. Not her first husband who thankfully disappeared in a cloud of Pabst Blue Ribbon breath and Lucky Strike smoke. And certainly not her lazy and stupid co-workers who only stopped annoying her when they punched out of work at the end of the day. Truth told, Stan was no prize either, but at least he didn't smoke and drink, at least he had held onto his job as night crew manager at the Fresh and Easy for the last fifteen years.
But Carter.  He was a miracle worker. Stick him next to a mistake, a mess, and it would be gone in an instant. It made her feel like a housewife from the nineteen-fifties, basking in the glow of an immaculate, sparkling home without having lifted a finger. Belinda's toes wriggled in happiness to watch Carter lap up her disasters.
In fact, Belinda and Stan's final fight started with just such a toe dancing moment. Belinda had made Stan a lemon meringue pie for his forty-fourth birthday. After several months of awkward dating they had been awkwardly considering moving in together. The pie was Belinda's most articulate way of saying she thought this was a good idea. But it had gotten messy from the start. She had to start cooking first thing in the morning in time to have it ready for the end of Stan's night shift, and, half-asleep, had used alternately too much then not enough flour for the crust, layering half the counter with powder and dough. Then the bowl in which she mixed the lemon filling had slipped from her hand and there was a yellow sticky film across the proceedings that had dripped down the front of the cabinets and onto the floor, not to mention egg shells and lemon rinds and sugar and cornstarch and bowls and spoons and cardboard cartons, all scattered with Pollock precision.
Shit-fuck, she said realizing the imminent arrival of Stan while appraising the chaos. A beautiful lemon pie cooled on a rack above the stove. And still she had to make the meringue.  
Carter!
In limped Carter, overstuffed as an old sofa.  His snout glistened in the fluorescent glow, twitched its way to the yellow ooze. He flicked at it with his tongue, erasing it from the floor in rectangular stripes, the opposite of a house painter, swiping color away in swaths, making them disappear faster than stains in a detergent commercial—no glistening twinkle, but the before and after photos appearing side by side instantaneously, one pre-lick, the other post-lick.
Carter then worked on the scuffed low cupboard that had lemon filling drizzled down like an old fashioned milk shake. He reached as high as his low stature allowed.  Belinda retrieved a kitchen chair and set it next to the counter. Carter put his front paws on the seat, made several half-hearted feints as if to jump, but wouldn't make the leap though his behind and nubby tail waggled enthusiastically. Belinda harrumphed about him being fat and lazy but wrapped both arms around his middle and hoisted him on the chair. While Belinda churned egg whites and sugar into a frothy sea, Carter finished off the cupboard, then put both paws on the counter and nodded and lapped at the countertop, so engrossed in his task that he completely forgot his skittishness about heavenward travel, easily hopping onto the counter. He ajaxed and zouted and everything in between, transforming her counter into a shiny, twinkly Better Homes and Gardens showpiece. Belinda's toes squirming worms of happiness.
And that's when Stan arrived, Carter taking his last licks, Belinda putting the final whipped waves on the pie. Knowing how Stan felt about using Carter as vacuum and wet mop, Belinda suddenly felt like a twelve year old, her first urge to hurry Carter off the counter and not be busted, her second thought one of defiance. If Stan was going to accept her, dammit, he was going to have to accept Carter too. She settled instead on focusing on the positive, simply presenting the pie with a flourish and a sweaty smile.
But it had been a long night for Stan. He had worked an hour of overtime and still aisle eight looked like a craphole, at least that's what the store manager had told him as he was leaving. Stan had wanted to tell him off, had wanted to rip him a new one, but instead drained two tall Buds on the fifteen minute ride home. It was his birthday after all. And now this. Her fat dog tippy-tapping up and down the counter where food was prepared.
What kind of craphole do you expect me to live in anyway?  
It was out of Stan before he knew it. So was the pie out of Belinda's hand. Stan flinched but the pie stuck to his chin and shoulder before sliding down the front of him all the way to the floor, the round tin falling away from its filling, rolling to a clangy stop across the room, making a pie trail arcing from there to Stan's shoes.
Shit-fuck, Belinda screamed.
It's me or him, Stan countered.
Belinda had seldom confronted an easier choice. Stan had a thick pelt of hair everywhere except on his head and a high pitched laugh with a wheeze at the end that smacked of a desperation to please and an impending heart attack.
Carter! she said emphatically and the wobbly butterball began at the pie tin and worked his way toward Stan. The former couple screamed their final goodbyes to one another, and it happened before either could comprehend it. One moment Carter was licking the pie off the floor and making it disappear and the next he was licking Stan and making him disappear. His beat-up lemonized work shoes just vanished, toppling Stan to the floor, then his right leg up to his knee. It wasn't grotesque or horrible, just incredibly neat. Stan was trying to scoot away from Carter, but Carter was doggedly lapping at Stan's left leg and it was gone before he could get out of the kitchen. Stan didn't look to be in pain, but he was certainly panicked, backstroking like a swimmer. Carter set about erasing Stan's torso and stopped the waving of his arms by licking at his pits—in what appeared to be a more ticklish than murderous manner—until the shoulders were gone and his arms lay on the ground, a couple of sleeves with lifeless manikin hands sticking out until Carter licked them into nothingness. Stan didn't expire with a final wheezy breath, his mouth was simply swiped out of existence, followed by nose, eyes, forehead and, finally, his shiny head.
Belinda's toes involuntarily wriggled.
No more Stan, she cooed as if it were a jingle for a new cleaning product that left nothing behind but the fresh scent of lemons.
Having a magic erasing dog had made Belinda feel, not necessarily better about herself—five years of therapy with four different therapists hadn't helped that either—but certainly more powerful. She started going to the gym and eating better. When anyone looked at her crossways or said something rude to her or cut her off in traffic she simply smiled and thought about inviting them over for a milk shake. And then spilling it on them. Even though she realized her life was a mess, that she might not ever have another person upon whom she could ever depend, she at least had Carter and a way to have the last word in any conversation at her always spotless house.
All of that played itself out in Belinda's mind. It flashed in front of her, just like they say it does. Belinda was making a strawberry smoothie and had hit frappe while holding the blender top in her hand.
Shit-fuck, Belinda had intoned solemnly, smoothie everywhere. On the floor. On the ceiling. In her hair. On her yellow robe. Looking down, she called out:  
Carter! as the portly canine waggled his behind, lapping up the red slush on the floor before making her black stocking-ed toes disappear and then a blue furry half slipper, then her purple pajama leg up to her knee.
She tumbled to the floor, called out Shit-fuck and Carter! once more and then she was gone, only a twinkle and a fresh strawberry scent where once Belinda had been.     

Discover...
Browse through thousands of stories, poems and more. Whether you're into crimes comitted, tales true or dragons slayed, we have what you're looking for — written by professional and proven authors.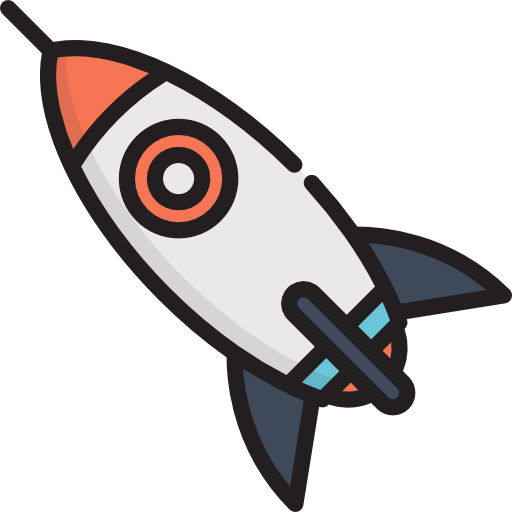 The more you read and interact, the more we can find new and exciting work for you.
Join now
Share...
Automatically make and receive recommendations as you read. Extend your experience through comments, sharing, connecting with authors and following readers with similar tastes. Reading becomes both personal and social.
Decide...
The more you do, the better your experience! We'll improve our recommendations to you and others based on what you've enjoyed and followed. The more a work is liked or person followed, the more impact they have.

Challenge yourself...
Set up a personal challenge to read more. Explore a new genre or author. Red Fez can help you discover more, keep track of everything you've read and broaden your horizons.
Join now
For Writers & Creators
Get published in Red Fez.
Create a single space to share all your published (and unpublished) writing.
Discover who is actually reading and enjoying your work.
Find your audience & identify your work to readers who enjoy what you create!
Get a better understanding of the strengths and weaknesses of your work. Discover your most (and least!) popular work.
Connect with your readers through comments, scroll posts and direct messages.
Connect with other writers in your geographical and interest areas.
Find a publisher through our extensive list of publishers.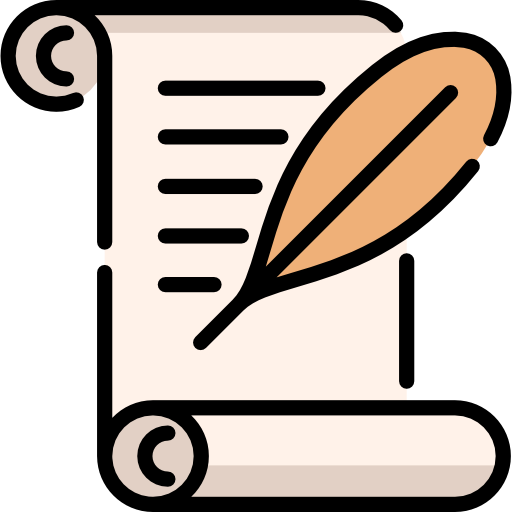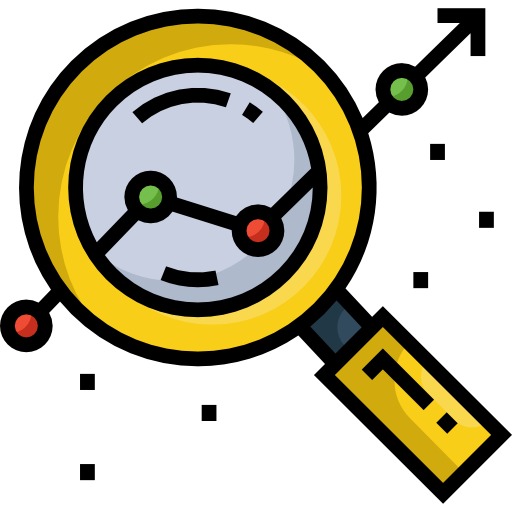 Get Started