arrow_drop_down
Bedside Manner
arrow_drop_down
I SAT IN THE BAR IN GALLUP, NEW MEXICO. Hip-hop was blaring on the jukebox. I think it was DMX. Who listens to DMX anymore?  There wasn't any bartender behind the bar, and there wasn't much liquor back there either. A few bottles, mostly empty. When I finished my glass of Dewar's I walked behind the bar and poured myself another one. I opened up the cash register and put in five dollars. I decided that it was a fair price, since I was pouring my own drinks. I wasn't sure if anybody owned the place. I wasn't sure if there was a bartender. I thought maybe the owner had died and nobody noticed. That maybe it was a grave. Maybe the owner and bartender had killed each other in a knife fight in the walk-in fridge or something, and that now it was just a free place to drink.
There were three Navajo men in the bar. They were all at separate tables. They were all asleep. I don't know how anybody could sleep with all that noise. I was waiting for my friend. He was having his motorcycle checked by a mechanic. I walked out on to the sidewalk with my glass in my hand. It was raining buckets. I stood there under the awning watching the rain come down. There was a cowboy next to me. Skinny-looking. Smoking a cigarette. I bummed one off of him, and we stood there smoking silently for a while in the rain. I never saw a cowboy wearing a necklace with a diamond dollar sign before that night, but he sure had one. Other than that, everything else was cowboy. Sweat-stained hat. Shit-stained boots. Horse stained crotch. None of it added up. I went back inside and poured myself another Dewars. I was an Emergency Room doctor on the reservation in those days. I was the head of internal medicine in the reservation hospital. The patients didn't really talk to me the way patients talk to doctors in other places. I'm not saying they wouldn't tell me their symptoms. They did that. But it was just the facts. None of the little side details. They didn't want me to comfort them. Just to cut out bullets. Or set broken legs. Or cut them open when their gall bladders were fucked up. That worked out ok for me.
When I was in medical school, they wanted to throw me out. They brought in actors for us to diagnose.  The actors told us their symptoms. We did things like stick our finger in their ass. Usually their symptoms were extreme. When they were extreme, I told them they were going to die. That wasn't what I was supposed to say. I was supposed to say everything was going to be alright. In the end, they didn't kick me out. They just told me to start being nicer.
I finished the next glass of Scotch and wiped the ring of water off the bar where the glass had been with a napkin. I went back outside and bummed another smoke from the cowboy with the necklace.
"Man or woman?" the cowboy asked.
"What ?" I said.
"You want a man or a woman?"
"For what?" I said.
"To fuck," he said.
"That's none of your business," I said.
"That's my only business," he said. "It's not like I'm charging you for the Scotch."
"This isn't your place," I said.
"Maybe, maybe not," he replied.
I went around the corner and got in my station wagon. I went over to the shop where my friend was waiting on his motorcycle. He said he was going to stay in Gallup for a few days until it was fixed.
I drove out into the night, across the bleak moonscape of the New Mexico-Arizona reservation. Winds of Change by the Scorpions was on the AM radio station. I thought that was funny. I hadn't heard that shit since sixth grade. I loved it out there on the reservation in the night. Silent and dark and dusty.
My brother visited me here on the reservation once. He said it was horrible. He said it was the worst place in the world. What did he know?  I'd been to his house in an East Coast City. A horrible little red row house across from railroad tracks. The last time I visited him, two Dominican heroin dealers were beating a Puerto Rican guy with a stick on the sidewalk in front of his house while all the neighborhood kids cheered. The guy tried to defend himself by running across the street and throwing bricks at the dealers to keep them back. The bricks were from a tree well that my brother had put around a spruce tree he was trying to grow in the grass near the tracks. Two of the bricks came through my brother's window and glass was all over his basement. I helped him board the window up. He was full of shit. The surface of the moon is a thousand times better than the surface of the earth.
Somewhere on the highway, I came upon three Navajo men, who were hitch hiking. I picked them up.
They rode for a while in silence. Then one of them leaned over the seat and said:  "Hey buddy, which of us do you want to fuck?"
"What?" I said.
"I recommend that you choose this one," he said, pointing to the guy next to him. The guy next to him had one eye and the beginning of a beard. "His name is Weasel Dog. We will help you handcuff him. Whole deal will cost you thirty bucks."
"Aw shit, not the fucking handcuffs," Weasel Dog said with a whine. He was wearing a hat. It was black and ringed with sweat. It said "Friends Don't Let Friends Drive Fords."  
"No thanks," I said.
"What the fuck?" the first guy snarled leaning forward in his seat.
"I'm not into that," I said. The three of them didn't smell too good. They smelled like sweat mixed with dirt mixed with rain. I rolled down the window and we drove for about ten minutes in silence.
"Ok," the second guy said. "Ok, listen. Twenty-five."
"It's not about the price," I said with a sigh.
"So why did you pick us up?" Weasel Dog asked adjusting his hat down over his eyes.
"I thought you wanted a ride," I said.
They started laughing at me. They laughed and laughed and laughed, and I was getting pissed off. I pulled over in the rain. The lightning flashed across the sky. It started out straight and then branched into a thousand broken fingers. The whole sky was cold white fire. I could see mesas all around. They shot up out of the high desert floor. They glowed white against the black of the sky when the lightning struck. And then the lightning was gone, but I felt I could still see the mesas. It was like they were burned into the surface of my eyeballs. I knew there were people up there. A thousand feet up in the sky living on the edge of cliffs. They had been up there for a thousand years. Maybe two thousand. Maybe ten thousand. Who can say?  There weren't any fences up there. I went up sometimes to treat a patient who couldn't be moved. I watched the children run by the side of the cliff. Little two year olds running on the side of a cliff. Unafraid.
"Get out," I said.
"Yeah, fuck you," the first one said and got out of the car on to the shoulder of the highway. The second one followed him. Weasel Dog was last. He pretended to move toward the door but when he got to the edge, he reached out quickly slammed the door shut and hit the lock. "Drive!" he screamed. "Drive!"  I hit the gas.  The tires threw mud up on Weasel Dog's companions. I heard a couple of profanities and a rock glanced off my back windshield. Thankfully, it didn't break. My front tire caught on the surface of the highway and pulled us up on to the road. The back end fishtailed a couple of times as the car picked up speed. Lightning struck one more time and I saw Weasel Dog's companions far behind us now. Two silhouettes against the panorama of mesas.
Weasel Dog sat quietly for about twenty minutes as we sped through the night toward Window Rock. I was wondering what would happen next. Would he ask for a ride to some distant hogan down a dirt road and rob me once we got there?  Was he planning to try to come to my house for a shit, shower, and shave over my wife's objection?  Did he have any plan at all?  I flipped through the radio dial without success. Finally I put in a mix CD I made a long time ago. Peter Gabriel. I smiled.
Finally Weasel Dog broke the silence.
"So um, I'll let you fuck me for 25 as long as there are no handcuffs," he said.
"For Christ's sake," I yelled. "I don't want to fuck you. Ok?!  Is it ok if I don't want to fuck you?!"
"Don't take the Lord's name in vain," Weasel Dog screamed at me from the back seat. "Don't you know that he is alive?  That he returned? That he came and walked upon the Earth again?  That flames of fire surrounded his head as he dwelled among his disciples at the Pentecost?  That he said to Thomas, put your finger in the wounds of my hand and the wound of my side?"  
"What?" I said confused. "What the hell are you talking about?"
Weasel Dog screamed about the Pentecost for the next twenty miles. Then he screamed about the Apocalypse for twenty miles more. He screamed that my heathen soul was lost. He predicted my demise in seven different ways. He claimed that the day would come when the streets of the cities and the towns and the reservations would run with the blood of sinners. And that the blood would run as deep as the horse's mouth. He said the mountains of the San Francisco Peaks would be lifted a thousand miles in the air and then thrown at a forty five degree angle into the Pacific Ocean. He claimed that locusts and wind and hail and scorpions would come across the face of the land.
I drove on, pissed off. The rain lashed the car. My windshield wipers could not clear the water fast enough. I could hardly see. Weasel Dog was leaning forward now. Screaming into my ear about the whore of Babylon. I gritted my teeth and gripped the wheel. A small animal ran across the road. I did not swerve or try to stop. I felt the bump. Maybe it was a jackrabbit. Now it's dead. I wanted to elbow Weasel Dog in his face. I wanted to pull over and beat him on the side of the road. I wanted to leave him there for some other Samaritan. I imagined it. Beating him until he was quiet. I started to slow down. I was going to do it. I was going to beat Weasel Dog into a bloody whining pulp. The road turned a bit. I could see the glow of Window Rock.
I pulled into the Bashas. That's a grocery store. There were a lot of men hiding under the eaves. I pulled up to the sidewalk. I opened my door and got out. Then I locked it. I walked around the car and opened up Weasel Dog's door.
"Thanks for the ride," Weasel Dog said.
"Shut the fuck up," I replied. I went into the store and bought a pack of Marlboro's. Weasel Dog tried to approach me when I came back out. I pushed him away and drove off. He merged back into the line of men under the eaves trying to stay dry.

Discover...
Browse through thousands of stories, poems and more. Whether you're into crimes comitted, tales true or dragons slayed, we have what you're looking for — written by professional and proven authors.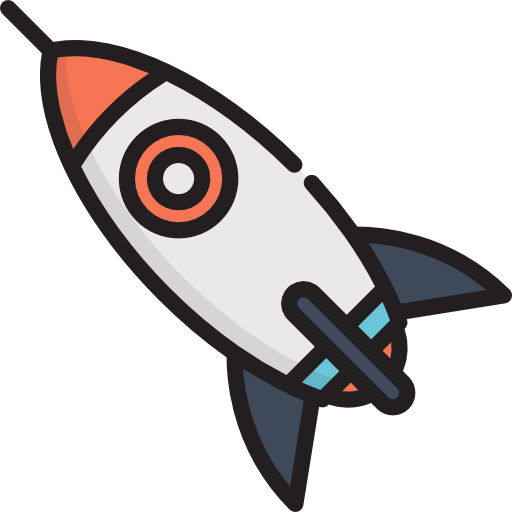 The more you read and interact, the more we can find new and exciting work for you.
Join now
Share...
Automatically make and receive recommendations as you read. Extend your experience through comments, sharing, connecting with authors and following readers with similar tastes. Reading becomes both personal and social.
Decide...
The more you do, the better your experience! We'll improve our recommendations to you and others based on what you've enjoyed and followed. The more a work is liked or person followed, the more impact they have.

Challenge yourself...
Set up a personal challenge to read more. Explore a new genre or author. Red Fez can help you discover more, keep track of everything you've read and broaden your horizons.
Join now
For Writers & Creators
Get published in Red Fez.
Create a single space to share all your published (and unpublished) writing.
Discover who is actually reading and enjoying your work.
Find your audience & identify your work to readers who enjoy what you create!
Get a better understanding of the strengths and weaknesses of your work. Discover your most (and least!) popular work.
Connect with your readers through comments, scroll posts and direct messages.
Connect with other writers in your geographical and interest areas.
Find a publisher through our extensive list of publishers.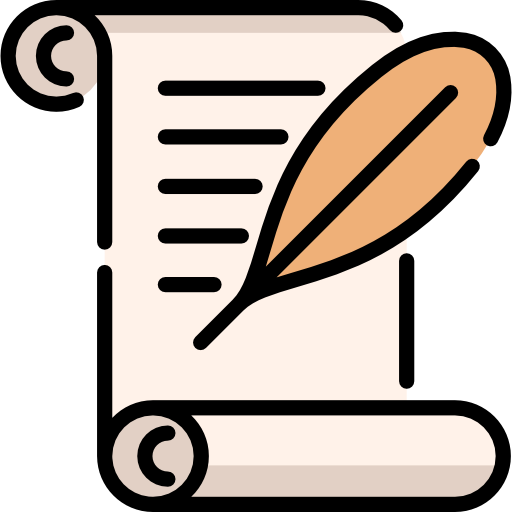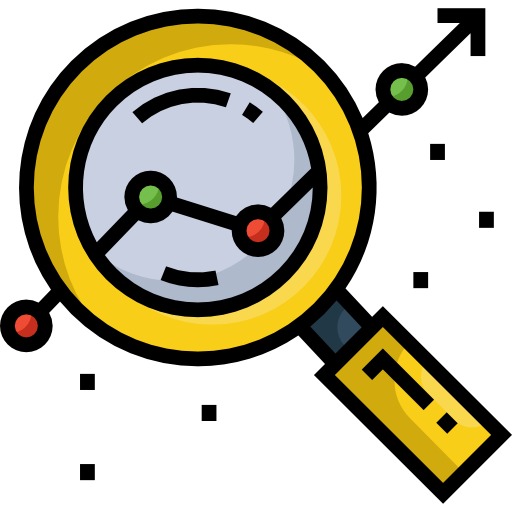 Get Started