arrow_drop_down
A Hungry Artist
arrow_drop_down
More work by Anna Voisard:
DURING THE LAST DECADE the interest in artistic feeding has markedly diminished. In the early days of caloric performance, bingers attracted quite a crowd. They used to be able to cover their food bill and even pay down some of their student loan debt.
We live in a different world now. At one time all of Brooklyn took a lively interest in the hungry artist; from the opening reception for her site-specific feeding pod to the gallery's closing party, the excitement mounted; everybody wanted to see her at least once a day; there were creative types who stared through the gallery windows and into her plexiglass pod after nights of artisan rye cocktails, heightened by the light of the video art installation sharing the former manufacturing space; on fine days the feeding pod was set out onto the sidewalk and then it was the children's special treat to bring organic, gluten-free, wheat-free food to the hungry artist; for their elders she was often just a joke that happened to be current, but the children stood open-mouthed, holding each other's sanitized hands for greater security, marveling at her as she sat there swollen in black leggings, with her muffin top sticking out so prominently, not even on a seat but down among the energy bar wrappers and take-out containers on the ground, sometimes giving a careful nod, answering questions with a tight smile so as not to let any morsel escape, or perhaps squeezing an arm through the pod's custom drive-thru window so that one might feel how plump it was, and then again withdrawing deep into herself, paying no attention to anyone or anything, not even to the all-important ringing of her smartphone that was the only non-edible in her pod, but merely staring into vacancy with half open eyes, now and then using her ever-meaty forearms to wipe crumbs or grease from her lips.
Beside Europeans there were also relays of permanent watchers selected by the artist collective, usually vegans, strangely enough, and it was their task to watch the hungry artist day and night, three of them at a time, in case she should have some secret recourse to full-sugar soda. This was nothing but a formality, instituted to reassure the masses, for the initiates knew well enough that during her feed the artist would never in any circumstances, not even under forcible compulsion, reject the smallest bite of food, even processed products from box stores; the honor of her artist statement as posted on the gallery wall forbade it. Not every watcher, of course, was capable of understanding this; there were often groups of night watchers who were very lax in carrying out their duties and deliberately huddled together on the deserted street corner to smoke cigarettes, obviously intending to give the hungry artist the chance of a little respite from chewing. Much more to her taste were the watchers who sat close up to the pod, who were not content with the dim night lighting of the gallery but focused her in the full glare of the white walls, freshly painted by the gallery's fall semester interns. The harsh track lighting did not trouble her at all, in any case she would never sleep properly, and she could always drowse a little under the spell of her food coma, whatever the light, at any hour, even when the gallery space and its floor-to-ceiling window was thronged with noisy onlookers. But her happiest moment was when the morning came and an enormous breakfast was brought to the watchers, at the gallery owner's expense. Of course there were people who argued that this breakfast was an unfair attempt to get the watchers to eat dairy and animal products, but that was going too far, and when they were invited to take on a night's vigil without a breakfast, merely for the sake of the cause they made themselves scarce, although they stuck stubbornly to their suspicions.
Such suspicions, anyhow, were a necessary accompaniment to the profession of feeding. No one could possibly watch the hungry artist continuously, day and night, and so no one could produce first-hand evidence that the feed had really been rigorous and continuous; only the artist herself could know that, she was therefore bound to be the sole completely satisfied spectator of her own feed. Yet for other reasons she was never satisfied; it was not perhaps mere feeding that had brought her to such obscene obesity that many people had regretfully to keep away from her exhibitions, because the sight of her was too much for them, perhaps it was dissatisfaction with herself that had worn her down. For she alone knew, what no other initiate knew, how easy it was to eat. It was the easiest thing in the world.
The longest period of continuous feeding was fixed by her agent and the gallery owner at four days, beyond that term she was not allowed to eat in public, even in great cities, and there was good reason for it, too. Experience had proved that for about four days the interest of her online followers could be stimulated by a steadily increasing pressure of banner and pop up advertisements, but after that even her online newsletter recipients began to lose interest. As a general rule, four days marked the limit. So on the fourth day the plexiglass was cleaned of fingerprints, a reusable stainless steel bottle of New York City tap water was placed on a pedestal in the gallery, two personal trainers carried in a scale to measure the results of the feed, which were announced through a megaphone, and finally two young ladies appeared, blissful in their vintage frocks and leather-free shoes, to help the hungry artist squeeze out of the clear pod and down to the pedestal. And at this moment the artist always turned stubborn. True, she would entrust her fleshy arms to the yoga-toned biceps of these women helping to get her through the intentionally small pod doorway, but stand up she would not. She demanded a clean muumuu and a wheelchair. Why stop feeding at this particular moment after four days of it? She had indulged for a long time, an illimitably long time; why stop now when she was in her best feeding form? Why should she be cheated of the fame she would get for feeding longer, for being not only the record hungry artist of all time, which presumably she was already, but for beating her own weight gain record by a performance beyond human imagination, since she felt there was no limits to her capacity for feeding? Why shouldn't the public endure it? Besides, she was comfortable sitting in the pile of chopsticks and delivery menus and now she was supposed to lift to her full feed weight and go down to drink plain water the very thought of which gave her a pulsing desire to lick the salt from the bottom of a potato chip bag that only the presence of the cameras kept her from betraying. And she looked into the eyes of the ladies who were apparently so friendly and in reality so thin, and shook her head, which felt too heavy on her muscle-less neck. But then there happened yet again what always happened. The gallery owner came forward, without a word – lifted her arms in the air above the artist, as if inviting Heaven to look down upon its creature here in the foil and plastic, this suffering martyr, which indeed she was, although in quite another sense; grasped her round the thick waist, with exaggerated enjoyment, so that the artist's largesse might be appreciated; and committed her to the care of the personal trainers, not without secretly giving her a shaking so that her thighs and upper arms swung and waved. Then came the water, a sip of which the gallery owner managed to get between the artist's lips; after that, a toast was drunk to the public, clearly prompted by a moan coming from deep within the artist's gut; a self-promoted indie rock band confirmed it with an indifferent flourish, but no one had any cause to be satisfied with the proceedings, no one except the hungry artist herself, she only, as always.
So she lived for many years, with small regular intervals of therapy and dieting, in supersized glory, honored by the world, yet in spite of that, troubled in spirit and gastrointestinal discomfort, and all the more troubled because no one would take her trouble seriously.
She had not, however, actually lost her sense of the real situation and took it as a matter of course that she and her pod should be stationed, in the middle of the highest artist-per-capita county in the country, in her own walk-up studio apartment, using a web cam to stream her feeding on a web site that was after all easily accessible.

Discover...
Browse through thousands of stories, poems and more. Whether you're into crimes comitted, tales true or dragons slayed, we have what you're looking for — written by professional and proven authors.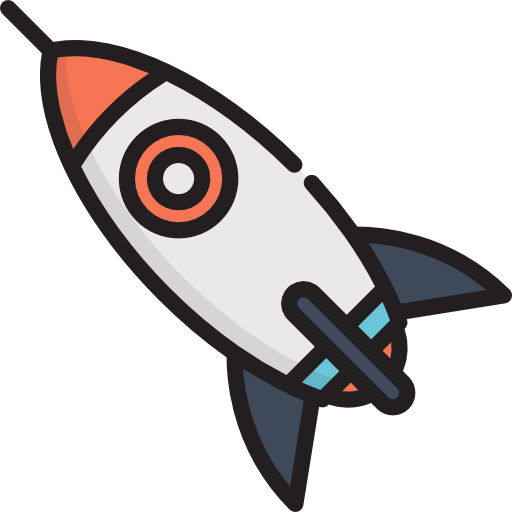 The more you read and interact, the more we can find new and exciting work for you.
Join now
Share...
Automatically make and receive recommendations as you read. Extend your experience through comments, sharing, connecting with authors and following readers with similar tastes. Reading becomes both personal and social.
Decide...
The more you do, the better your experience! We'll improve our recommendations to you and others based on what you've enjoyed and followed. The more a work is liked or person followed, the more impact they have.

Challenge yourself...
Set up a personal challenge to read more. Explore a new genre or author. Red Fez can help you discover more, keep track of everything you've read and broaden your horizons.
Join now
For Writers & Creators
Get published in Red Fez.
Create a single space to share all your published (and unpublished) writing.
Discover who is actually reading and enjoying your work.
Find your audience & identify your work to readers who enjoy what you create!
Get a better understanding of the strengths and weaknesses of your work. Discover your most (and least!) popular work.
Connect with your readers through comments, scroll posts and direct messages.
Connect with other writers in your geographical and interest areas.
Find a publisher through our extensive list of publishers.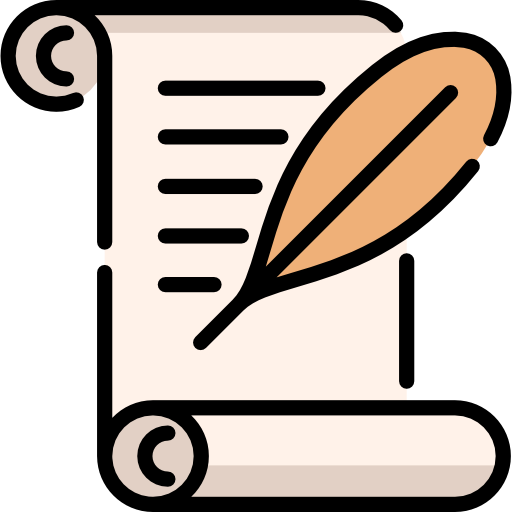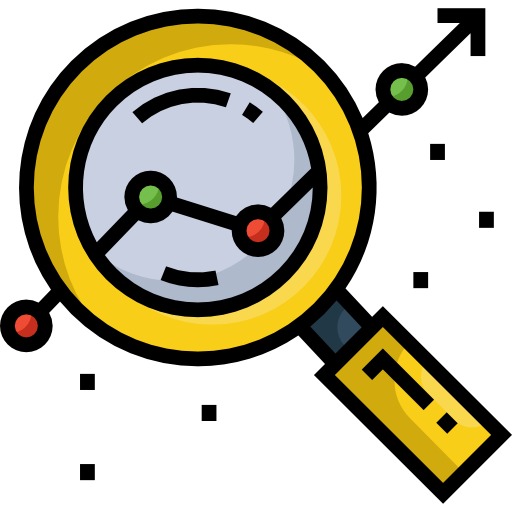 Get Started