arrow_drop_down
A House for the Wazungu
arrow_drop_down
More work by Anne Goodwin:
The day the helicopter came, it hovered over our village like an airborne hippo, rocking the sky with the buzz of a churchful of bees. The children threw down their pencils and raced out to the football field to wave. Their parents were not so readily impressed. We might have raised our heads from our work and squinted up against the sun, but only for as long as it took to wipe the sweat from our brows. We knew that no helicopter could help us get our maize planted or cook the ugali at the end of the day.
All but Albert Lumumba. What could he do? A man cannot call himself a teacher unless he has pupils to teach.
By all accounts, he reached the football field in time to see the broad-shouldered men in dark glasses step down onto the rough grass. To watch them hand out sweets in cellophane wrappers to the children. Just in time to clap his hands and draw his pupils' attention to how the blades that lifted the machine into the sky were shaped like the wings of a bird, as if the sudden appearance of two men from the city were part of his lesson plan.
Albert Lumumba escorted the visitors back to the school. He invited them to sit on stools in the shade of the great thatched roof and watch his pupils perform their song and dance of welcome. He sent one of the children to Miriam Moto's stall to fetch chai in china cups. What else could he do? Visitors, however noisy and inconvenient, must be entertained.
Before the sun went down, Albert Lumumba called us to the school to meet these strangers from the city. He said they had a message that concerned us all. We sat cross-legged on the floor while the broad-shouldered men explained that if we built a brick house with its own latrine, wazungu would come and spread dollars around our village.
We laughed. Why would the wazungu want to come to Kanini? Wazungu like to see elephants, crocodiles and leopards. Elephants that trample the crops in the fields. Crocodiles that steal the best bathing places in the rivers. Leopards that snatch sleeping babies from their hammocks. Fortunately, or unfortunately, we have no elephants, crocodiles or leopards in Kanini. Only a few cows and a herd of goats.
The city men shook their heads. In their dark glasses we couldn't see their eyes. The wazungu are interested in more than our country's wildlife, they said. They want to meet you. Watch you smooth cow-dung over the floors of your huts. Carry water home from the spring on your heads. Wash your clothes in the river and hang them over the bushes to dry in the sun. They want to learn how you live.
And then we knew that wearing dark glasses or living in the city or flying through the sky in a giant hippo, deafened by the drone of bees, had made these men mad. For if there was one thing we all knew about the wazungu, it was that they didn't ever want to learn from us. They wanted to tell us to have fewer children. They wanted to take pictures of our too many children and display them in their homes. They wanted to harvest our seeds and sell them back to us at planting time. They wanted to preach and they wanted to steal, but they didn't want to learn.
But we couldn't send our visitors back to the city disappointed. We told them, Albert Lumumba is the best teacher Kanini has ever had. If it's learning the wazungu want, send them to him. Go ahead and build your brick house with its private latrine. Albert Lumumba will help them learn.
Even before they arrived, before their house was even built, the wazungu found ways to preach at us. They insisted that clay bricks baked hard in the sun weren't solid enough for a wazungu house. Their house required factory bricks with sharp edges and words stencilled into the top that arrived in Kanini by lorry. They let us know that wazungu do not trouble themselves to squat to evacuate their bowels, but must sit comfortably on a latrine with a seat. Even the children, who had watched open-mouthed as the house took shape, laughed at this. Their parents noticed, and smiled, but only for as long as it took to wipe the sweat from our brows.
And so the time came for the flying hippo to deposit the first wazungu in Kanini. Albert Lumumba took them to the school where the children danced their welcome dance and sang their welcome song. By all accounts, the wazungu looked bewildered. They refused the chai from Miriam Moto's stall, and we worried that they might not have any dollars to spread around. Then a lorry arrived and they began to smile. We gasped. The lorry contained nothing but water: a great tank for their baths; another to throw down their private latrine with a seat; yet more water in clear plastic bottles for them to drink. For the wazungu could not walk all the way to the spring. Or drink from a glass with worms wriggling at the bottom.
Gradually, we became familiar with the routine. Every three days or so, the helicopter would drop down on the football field and four wazungu would step out to begin their education. Once their skin had turned pink in the sun, the helicopter would return and swap them for another four wazungu. At first, they didn't trouble us much. Neither did we ask ourselves whether they were learning. We fetched our water and weeded our crops and went searching for firewood as we had always done.
In time, the wazungu became bolder. Or more curious. They ventured further into the village, beyond the triangle of football field, school and the factory-brick house. They handed out gifts: sweets for the children; beer for the men; clothes they'd grown tired of for the women. At first, we were pleased: the children no longer complained of hunger; the men no longer worried about the rains; the women once again felt like singing when getting dressed in the morning. But soon wives began to grumble that the men no longer worried about rising from their blankets and going out to the fields. Then Miriam Moto twisted her ankle walking on the pot-holed road to her chai stall in glittery slingbacks with long pointy heels. Finally, Albert Lumumba realised that his pupils preferred sweets to ugali and, although no longer hungry, their concentration on their lessons had not improved.
The broad-shouldered men returned for another meeting. We would have been happy to see the wazungu house dismantled brick by factory brick, but Albert Lumumba urged us to give them another chance. He reminded us what wazungu dollars could give our children: roast chicken on Sundays; school desks and books, enough for every child; maybe, in time, a clinic in Kanini itself.
So we let the city men in their sunglasses tell us more about the wazungu. We learnt that, while they might look alike, with their pointy noses and albino skin, the wazungu have different tribes, with different values and customs, just as we do. We'd heard of the Missionary who made our grandmothers cover their breasts. The Vee-ess-oh who would arrive without a word of Kiswahili, but fluent in the language of a village two days' walk away. So we were prepared to accept that the problem might not be with wazungu as a whole, but with the particular tribe that had come to Kanini. Those Tourists didn't suit our ways. When the rains come, Tourists don't whoop for joy, happy that the maize will grow or thankful their roof doesn't leak. Tourists grumble about the noise on their corrugated-iron roof. Complain about getting soaked on the way to and from the latrine.
The broad-shouldered men would bring us a different tribe. A wazungu tribe who would really want to learn. We looked forward to meeting the Travellers. But only for as long as it took to wipe the sweat from our brows.
At first, this new tribe seemed even less accommodating than the first. They made their way to Kanini by jeep, denying us the spectacle of the helicopter dropping down from the sky. Instead of dressing up in their Sunday suits, as we did when we went visiting, their clothes were shabby and worn. When the children asked these wazungu for sweets they shook their heads, and offered to teach them a song. As if a song could fill their stomachs! And instead of sitting outside the wazungu house all day, they followed us out to the fields and into the forest, calling out Jambo and interfering with our work.
We tried to ignore them, but they just smiled and grabbed an adze and copied us hacking at the hard earth. Or raised a bundle of sticks onto their shoulders and carried it back to our shacks. Or followed Albert Lumumba into the school and showed the children their hokey cokey tribal dance.
The Travellers also bestowed gifts upon the village. But these weren't like the gifts the Tourists had brought us. There was a radio where we could turn a handle to make it talk. There were solar-powered lights for our children to do their homework after dark. There were clay stoves that didn't eat up so much wood. There was even a bicycle taxi for getting to the clinic in the next village. These weren't the kind of gifts that serve as a prelude to preaching or stealing. These were things we would have asked for ourselves, had we known they existed.
In return, we showed them the rhythms of our lives. And so, in time, the wazungu became our friends. Some of them came back year after year, and their names became as familiar as those of our neighbours. There was Christine who was always ready to join in a dance, bracelets jangling as she clapped her hands. And her husband, Matthew, with his passion for cooking ugali, beating it hard to smooth out the lumps. They came in the dry season and they came in the wet. Then, one year, they came with a baby.
We were shocked at our first sight of a white baby. Completely taken aback, as if we'd assumed wazungu arrived on earth fully grown, never having to suffer the indignity of learning. We were troubled by the pallor of his milky skin. Afraid that with so flimsy a barrier against the hazards around him, he would not survive.
Yet survive he did, to return the next year. And the next. Halili. Beloved. Symbol of the bond between the Traveller tribe and the people of Kanini. We looked forward to watching him grow alongside our own children.
When it was time for the elections, the broad-shouldered men in dark glasses landed their helicopters in the football field to show us where we should mark our cross. The wazungu stayed away, but we weren't concerned. We assumed they were busy voting in their own countries.
Christine and Matthew and Halili were the first to return. We rushed to the wazungu house to dance the hokey cokey. They went through the actions but behind their smiles their eyes were sad. The little boy was fretful. Mothers scooped him up and squeezed him to our breasts but it took a long time to soothe him.
Matthew told Albert Lumumba about the roadblocks all the way from the airport: groups of young men angry at the results of our elections, saying some tribes had put their crosses in the wrong place.
Miriam Moto ushered Matthew to her compound. Begged him to cook his delicious ugali on her energy-efficient stove. Chanting girls formed a circle around Christine, nudging her into a celebratory dance. Infants collected up their makeshift toys to tempt Halili: a discarded water bottle half-full of pebbles, dolls made of dried fronds of palm. We wanted our friends to forget the trials of their journey. We wanted them to enjoy their stay.
The day after Miriam Moto's field was set alight, burning the sorghum and maize that should have sustained her through the lean months, the helicopter came down in the football field once more. The broad-shouldered men who had never seemed to raise a sweat before, raced to the wazungu house. Out came Christine and Matthew and little Halili and all their baggage. They hugged each of us in turn, while the men from the city urged them to hurry along. We followed them to the football field. No one was waving. No one was singing. No one was dancing the hokey cokey.
As the helicopter blades began to spin, Christine seemed to hesitate. Tears streaking down her face, she pleaded with her rescuers for them to take us too. All of us. One of us. It made no difference. There was no room for the people of Kanini in the flying hippo.
After all the fields had been set alight and our crops destroyed, we needed a place to hide. We rushed to the wazungu house. With its brick walls, solid door and corrugated-iron roof it would be more secure than our huts. But the door was locked, and we didn't have time to find the tools to hack through the padlock. So we ran to the church which, while made of wood and thatch, might at least have God's protection. And there was space for us all. We piled in, barricaded the door and began to pray.
When we heard the mob hissing outside, telling us our votes were wrong, that we had no right to our land, we remembered the Tourists who had come first to Kanini, their ears full of helicopter buzz. When we smelled the burning thatch, we thought of the Travellers, lying in fresh water that would wash away the stench of fear when they reached their homes. When we felt the smoke choking our throats, we asked ourselves what tribe would come next to Kanini. The wazungu would not welcome this new lesson into their hearts.
Albert Lumumba's voice rose above the screams of his pupils. Journalists will come, he said, to tell of this atrocity.
Maybe, we thought. But who will be left to greet them; who will go to the wazungu house to dance our welcome dance and sing our welcome song?

First published October 2013 in a print anthology from Chuffed Buff Books

Discover...
Browse through thousands of stories, poems and more. Whether you're into crimes comitted, tales true or dragons slayed, we have what you're looking for — written by professional and proven authors.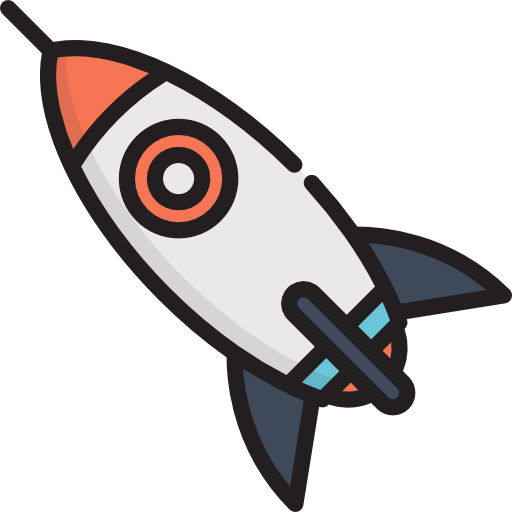 The more you read and interact, the more we can find new and exciting work for you.
Join now
Share...
Automatically make and receive recommendations as you read. Extend your experience through comments, sharing, connecting with authors and following readers with similar tastes. Reading becomes both personal and social.
Decide...
The more you do, the better your experience! We'll improve our recommendations to you and others based on what you've enjoyed and followed. The more a work is liked or person followed, the more impact they have.

Challenge yourself...
Set up a personal challenge to read more. Explore a new genre or author. Red Fez can help you discover more, keep track of everything you've read and broaden your horizons.
Join now
For Writers & Creators
Get published in Red Fez.
Create a single space to share all your published (and unpublished) writing.
Discover who is actually reading and enjoying your work.
Find your audience & identify your work to readers who enjoy what you create!
Get a better understanding of the strengths and weaknesses of your work. Discover your most (and least!) popular work.
Connect with your readers through comments, scroll posts and direct messages.
Connect with other writers in your geographical and interest areas.
Find a publisher through our extensive list of publishers.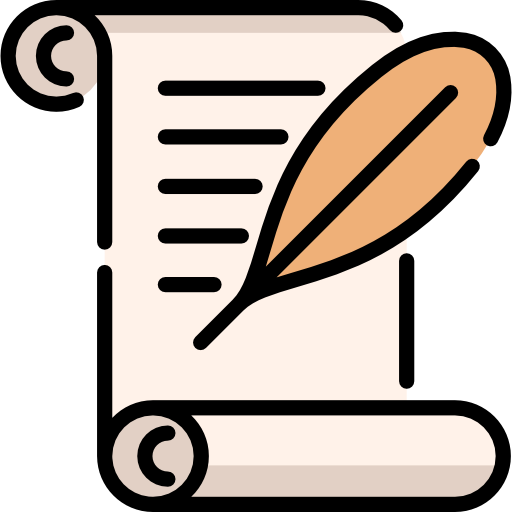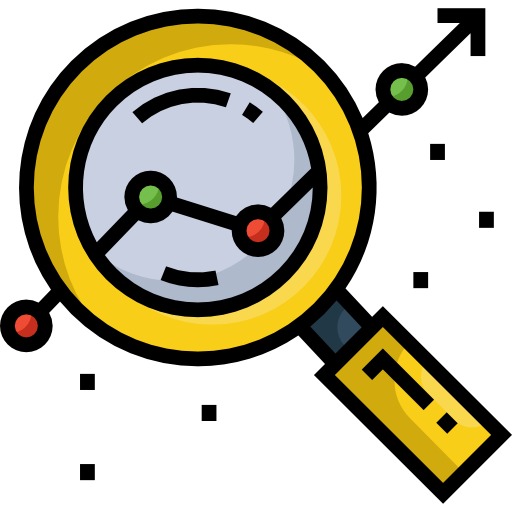 Get Started