arrow_drop_down
Volunteer Labor
arrow_drop_down
More work by Neil Tarpey: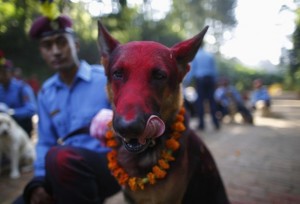 Volunteer Labor
I wrenched my back, so Cousin Basil volunteered to trim a tree near my driveway and paint my small barn.
While Basil chainsawed, I walked my snow-white bulldog, Gumbo, down the bayou road. When we returned, a tree limb had shattered my pickup's windshield.
"I'm sorry, Etienne."
"Accidents happen, Cousin. I've got insurance. Go paint the barn while I rest for awhile."
Two high-pitched yelps interrupted my catnap.
I spotted Gumbo, splattered by barn red paint, hiding under the porch. And Basil, swatting away bees after the extension ladder fell onto my hives.
Hunting with Basil this fall? Oh, hell, no.