arrow_drop_down

I Lost Myself
arrow_drop_down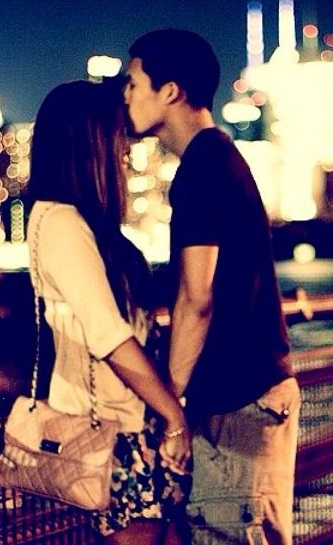 I Lost Myself
Yesterday, I came to realize that I was lost. It had been unimaginable for a long time, but yesterday I saw it happen. I had been contented with my life, never demanding too much because… well, I just shouldn't. Life had taken me everywhere, introduced me to many people, helped me do a lot of things. But my love for life had begun to fade, and there was no new excitement forthcoming to replenish it. Then there was yesterday, when I found myself arriving at the same spot I had started from, and it hit me hard that I was lost.
A lot had changed. Work was more of a routine, my home was just a house, church had become my place of solitude, and you – far more had changed with you.
I was sitting at your balcony, looking across to the other block, confronting the stupor of noontime idleness, since this was now my favorite job. There was something about the view that caught my interest. The beautiful radiance of the sun on the rusty roofs, the guardian-of-the-yard style vibe exuded by the never fading sculpture at the perimeter, all made me think profoundly about the kind of man I wanted. And with every passing hour I came to a deeper realization that you were not that man.
I caught a glimpse of you searching for your keys as I turned back to the house. I could tell that you were frustrated from the way you moved. But you found it, and came to me, cupping my face in your palms and kissing me on the forehead. That was when I caught a whiff of a stale female scent on your shirt. Perhaps the smell was on your skin as well. I snapped out of the thought, smiled and followed you out. My heart ached, but I said nothing because a substantial part of me regarded it as nothing. You complained that I wasn't conversing, and so I reeled out some made up stories that we laughed at. I found that it was easier that way. So it became the only way.
At night I rolled around in bed, getting up to pace at intervals. When this didn't work I took a dose of booze. Instant magic.
It was business as usual the next day. I still waited up for you in the evening, and squirmed over all the things you said to me during dinner at the restaurant. We talked because that was one thing we could still do well. No pretense, just real talk. One of the reasons I enjoyed your company. But then even that began to fade. Talking to you was becoming a pushing-a-pull-door situation. I wanted to bring up the perfume, but I asked myself, "Girl, how do you know the smell of stale perfume?" sighed and let it go.
...read more

(2/3)
We were driving through town, and you were shifting gears like Paul Walker. I was coiled up in the back seat, playing a mental game of Craps. I knew we'd get to the bank on time, so safety was what I was throwing the dice for.
I watched her walk up to you, her eyes wide with a weary smile, then zoned out as soon as her scent hit me. It was a fresher version of the one on your shirt. You walked out of hearing range with her, abandoning me on the counter queue. You gestured like you were giving an explanation, and she shook like she was having none of it. You did not come back until I had finished my transaction, and I wanted to ask you what it was all about. But I saw you smiling, and so I bit my lip and choked back my words.
I walked into the park weary, wondering why I had not heard from you in two days. All I needed was more of the music streaming through my earphones into my soul, a cold bottle of Pepsi, and some mints. I picked the most inconspicuous corner and settled down to soak up the lyrics of Chance the Rapper, 6lack, and Stormzy.
The next few minutes led me to my happy place, draining away some of my worries, but then voices woke me, and I turned to them, to you and her. You were both wrapped in each other's arms, exchanging such warmth that I was forced to wonder where a cold-hearted person like you had found heat. You had brought her to our spot. Why? I let the adrenaline saturate my blood, then I charged forward, coming to a mute stop before both of you. My anger was focused on one person, but it was she who was the most frightened, turning to you to do something. You just sat there looking at me, waiting for my worst.
But I was lifeless. A lesser part of me wanted to walk away without saying or doing anything. A greater part of me wanted to tell you how much of a jerk you were. A tear drop fell from my face to the ground, settling everything for me. I turned and walked away, noticing how you neither chased nor stopped me.
Yesterday over the phone, "She's my cousin from out of town. I didn't want you to feel that she was coming between us, so I…"
"You what?"
Your well constructed lies never made sense to me. I just ignored them. I thought back to the two before her. Same story, different topics. Same game, different tactics. I buried my face in my hands and heaved a long sigh, before telling you that I was coming over.
What is the difference? Where is the progress? What am I doing?
...read more

(3/3)
I smiled as you kissed my forehead. You looked clean and dapper. This wedding reception looked promising. As we drove, I braced myself and wished that it'd be different this one time. I looked out the car window, seeing the trees increase in size as they came closer, shrinking when we drifted past them, and my mind whispered to me, "It wouldn't."