arrow_drop_down
The John
arrow_drop_down
JOHN IS IN THE JOHN when I realize I forgot to flush the toilet. I am even more of a shut in than usual and I haven't had anyone, but my mother, in my apartment for months. The possibilities for embarrassment in the bathroom alone are infinite: a bra slung over the shower curtain, feminine care products left in eyesight, soap scum, my dirty shower. Who knows what he might find to lend proof to my poor hygiene or flawed character.
John comes down the hall, wiping his hands on his pants and smelling like my "Perfect Pink Passion Soap," and I realize I don't even have a hand towel in the bathroom. Every bar of soap I've ever owned would smell ridiculous on a man.
John is a tall older man, maybe mid-fifties, with a grey ponytail and full beard. He lives three doors down, in 3-B, with his wife and cats. He and his wife, Kathy, moved to Albuquerque, from San Antonio, Texas, two years ago. They like fried chicken and whiskey and speak highly of puffy tacos. They mix CD tracks of their favorite existential music and give me copies of them on the first of every month. They say they are anti-social, but seem to know everyone.
Once while I was in the laundry room, John asked me what sort of books I like. He reads just about everything and we both have a passion for literature. He Emails me with jokes, lists of his favorite books, and fan fiction from our favorite television shows. He buys me used paperbacks by Louis L'Amour, which I have stacked in piles around the toilet. Over the years, I've dog-eared their pages, until they became so fat that their spines buckled.
But more than reading, I love art. I often paint on canvas, with acrylics, in the common areas of the complex. John frequently stopped to look. He thought my renditions of city garbage were fascinating. He was most fond of a piece I entitled Empty Paper Cup on Cracked Sidewalk. He's the biggest fan of my work and the only one who didn't laugh at me when I decided to start selling my art. It only seemed natural, when he locked himself out, that I should invite him in. After all, it would only be a few minutes. His wife always arrives home shortly after he does.
Immediately I have second thoughts. Who knows what he might try. My mother always warned me of the certain dangers of being alone with men in my apartment. For a second I worry he might make a pass at me. Then he does something worse. He says, "You can tell a lot about someone by looking in their refrigerator."
Why did I put that half-eaten bowl of cereal back? I am not sure if I am even going to eat it. How old is that yogurt? It must have expired last month. Why do I keep the Slim-Fast my mother bought me?
"Honestly Caroline," she always says. "I would never tell you to go on a diet. It's just a gift that's all."
It occurs to me that I've lived here for three years and I've never once defrosted the freezer that is full of TV dinners and frozen waffles. Everything in the kitchen is a testament to the pitfalls of chronic singlehood. I pay more attention to poetry slams and flea markets than I do to the expiration date on a carton of milk.
I always say I live alone without even a plant, but in his presence, I see the true occupants of my living space, bugs left dead in lamps, dust bunnies as big as elephants, a parade of baby ants. If something tragic happens to end my life, just who will care for my "pets" when I am gone?
It occurs to me that the greatest tragedy would be to die at this age. Completely single and independently sloppy, I have no one to blame this mess on but myself. If I were stabbed, in some alley, and left to die, it's not the hospital that would scare me. Who cares if there is even an afterlife? I could face the great abyss of nothing. I am not suicidal, mind you, but my life is small and insignificant, boring even. Each day I wake-up and think Again? My life is not something that I am particularly attached to, but if I die, just who will clean my apartment?
My mother seems the obvious choice. She, who only lives two blocks away and knows more about my life than I would like her to. She, who cleans my oven when it gets in such a state that she can't stand it anymore.
"Honestly Caroline, you don't even cook!"
Armed with a sponge and bucket she could organize her way through my remains. Hold dear to the sentimental items scattered amongst the chaos. Smell what's left of me in my clothes. Wash everything before giving it away to the needy, because even THEY have standards. Whittle down my possessions to what she perceives to be the most important parts of me and carry them off in a single cardboard box.
So my mother can clean, but what about scandalous things? What will she do with condoms and lingerie, love letters from Paulo, and copies of books with titles like, "Delta of Venus" by Anais Nin? Who will be left to deal with those parts of me that exist only because I am breathing?
Why do I have my dirty laundry sitting in the kitchen?
Of all my possessions, it's nothing scandalous or embarrassing that interests John. What he likes most is a can of collard greens that he finds, dented, covered in dust, buried away in my kitchen cabinet.

"I didn't even know they put these in a can!" he says.
I can see it now. My mother will be rattled with the objects of my former sexuality. John will be at the front door offering his condolences, asking if he can please have the collard greens to remember me by.
"Do you have a can opener?"
"Somewhere, I think, why? Do you want to eat collard greens now?"
"Sure, why not?"
"Isn't your wife on her way?"
"She likes collard greens."
"Uhm, okay."
He digs through kitchen drawers. "Is this a can opener?" He asks, pulling out a complicated metal contraption that looks like a medieval torture device.
"I don't think so."
"Then what is it?"
"I don't know."
"Then why do you have it?"
I am trying to find a good answer for him when the phone rings. Startled, he jumps, trips over one of my shoes, and knocks over an old glass of orange juice sitting on the counter. I go into the living room to answer the phone.
"Hello?"
"Caroline," my mother says. Only it is hard to listen to what she is saying while I am trying to see into the kitchen, where John is looking around, trying to figure out how to clean up after himself.
"Look, mom, I can't talk right now I am entertaining John."
"A what?!?"
"John"
"A john, Caroline, what has gotten into you?"
I can tell that my mother is angry, but I can't imagine why. I am too distracted by John reaching into the laundry basket of dirty clothes, for what he must think is a washcloth when I totally freak out.
"Mom, I have to go. He's got my panties in his hand and his wife will be here any minute."
"CAROLINE!!!"
I hang up the phone absentmindedly while my mother yells something incoherent into the receiver before I cut her off.
I try to get my panties away from John, but he is so pre-occupied with cleaning up the mess, that he still thinks they're a washcloth. He meticulously picks up pieces of glass and puts them into the garbage can.
"I would hate for you to come down here in the middle of the night and cut your foot. It would be such a shame. You have such pretty feet."
I forgot that he had such a thing for feet and I blush a little.
In a moment of bravery, I grab for my panties. But, there's still a piece of glass in them. I feel a sharp stab and blood runs down my arm. John washes it under cold water and applies pressure. He elevates it over my head when there is a pounding at the door.
I can't believe it. Less than ten minutes since I hung up the phone and already my mother is here. It's a new record, even for her. Clearly, she didn't mind the traffic rules for the school zone that's in-between us.
My mother charges in at us and yells at John, "You get the hell out of here!" but he doesn't move. If he takes his hand away from my wrist, the bleeding will start again.
"Let go of her!" She yells. She shoves him into the wall and I smack my head on the coat rack.
A welt rises on my forehead. I grab hold of my wrist in order to free John. My mother follows me back into the kitchen, where I find I am out of ice. "Mom, I wish you would calm down." I tie a bandana around my hand and hold a frozen bag of hash browns to my head.
"Calm down? Honestly Caroline, I'm calling Father Patrick."
I feel dizzy, but I am not sure if it's because of the bump rising on my forehead, or the blood loss, or my mother who is about to bother Father Patrick again. Poor Father Patrick is a nice, quiet priest who is gentle in nature. My mother is always chasing after him and yelling.
If only I knew why she is so mad I could try to calm her down, but everything is getting fuzzy.
"Father, do you know of an exorcism to drive the devil out of whores?"
"I found the can opener!"
I don't think I can take anymore, to my relief, I hear the familiar sound of flip-flops as they hit the sidewalk outside. Kathy appears at the doorway with their mail in her hands and their cat, Peanut, at her heels. I have a moment of relief. Finally, this nightmare is going to be over.
"Hey Caroline, I have a note here that says you have my husband."
My mother bangs the phone down on the table, probably making poor Father Patrick deaf for life. Kathy's eyes swell to twice their normal size and she looks a little scared puppy who thought she was going to get petted, but is about to get kicked instead.
It won't take a stabbing in an alley to kill me. Most certainly, the cause of my death will be embarrassment. I might as well have given my can of collard greens to John and saved him the trouble of asking for his inheritance later.
"Who are you?" Kathy asks.
"Who am I? Who am I? I am her mother. That's who."
"Oh," Kathy still looks confused, but she tries to be polite. "Well, it's nice to meet you."
"It's nice to meet me? It's nice to meet me? Are you even aware that your husband pays my daughter to have sex with him?"
"He what?"
John comes out of the kitchen holding a saucepan. "Look, collard greens!"
Kathy leaps on him. She beats at him with a catalog for orthopedic devices. "Why are you paying Caroline to have sex with you, when you know Lou Anne in 6-A will give it away for free?" She drags him out the door shaking her head, nearly tripping over Peanut as they leave. "How does he ever expect us to retire early if he keeps spending money on fancy things he doesn't need?"
My mother washes the dishes, while lecturing me on my virtues, before she leaves to find Father Patrick. "I need to go pray." She says. "Honestly Caroline, if you are going to do such filthy things in your apartment the least you can do is clean up the place first."

Discover...
Browse through thousands of stories, poems and more. Whether you're into crimes comitted, tales true or dragons slayed, we have what you're looking for — written by professional and proven authors.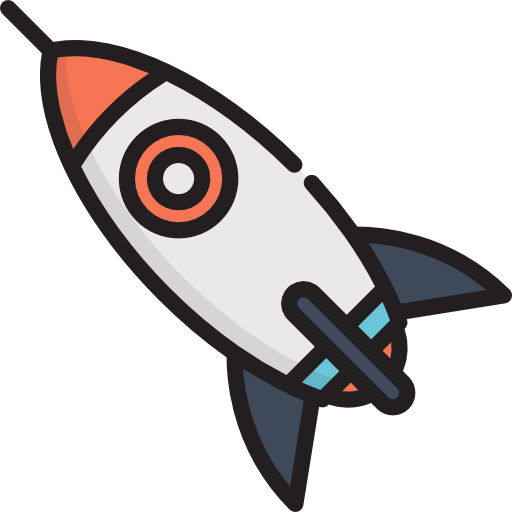 The more you read and interact, the more we can find new and exciting work for you.
Join now
Share...
Automatically make and receive recommendations as you read. Extend your experience through comments, sharing, connecting with authors and following readers with similar tastes. Reading becomes both personal and social.
Decide...
The more you do, the better your experience! We'll improve our recommendations to you and others based on what you've enjoyed and followed. The more a work is liked or person followed, the more impact they have.

Challenge yourself...
Set up a personal challenge to read more. Explore a new genre or author. Red Fez can help you discover more, keep track of everything you've read and broaden your horizons.
Join now
For Writers & Creators
Get published in Red Fez.
Create a single space to share all your published (and unpublished) writing.
Discover who is actually reading and enjoying your work.
Find your audience & identify your work to readers who enjoy what you create!
Get a better understanding of the strengths and weaknesses of your work. Discover your most (and least!) popular work.
Connect with your readers through comments, scroll posts and direct messages.
Connect with other writers in your geographical and interest areas.
Find a publisher through our extensive list of publishers.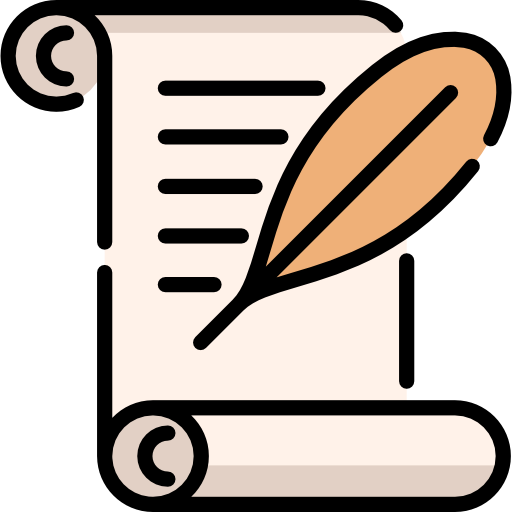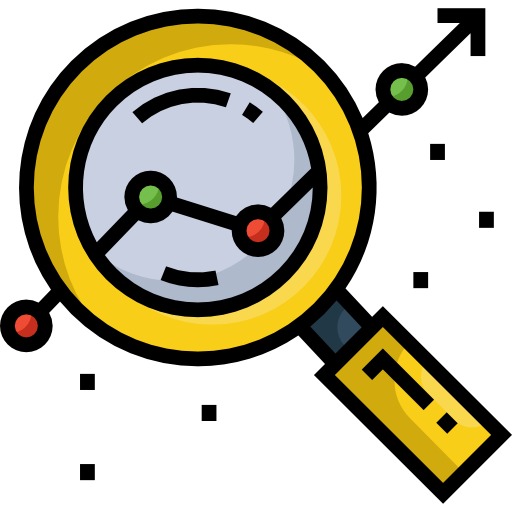 Get Started