arrow_drop_down
Princess Fantasia at Château Kilo
arrow_drop_down
Princess Fantasia at Château Kilo
I IMAGINE MYSELF 19 AGAIN—sated in powdery reprieve—licking the tips of razor blades and men's powdery fingers, but young and infectious with paranoid conniptions and fake silver eyelashes, and I can't close these images out, and I can only wonder: what had the strangers that became my saviors first thought of me?
   My answer: A piece of hard candy only two shells deep—a familiar pleasure which could only be enough effort to pay in an abundance of confection. A doe of a young animal, eyes painted in Disney cuteness, nose poised downwards to inanely examine the snare.
   I once heard Cutler say that place smelled just like when you spit in your hand, jack-off, and cum and, then against better judgment, pull your palm up and take a whiff. Sweat, saliva, body odor, excrement—ain't no way to describe it but fucked-in-the-ass foul. I spent as little time there as possible at first after I got a whiff of that shit. But some nights, after I took solace in the kind hands offering favors with their shifty intentions of stashing me in pockets, I'd collapse in that mess.
   To describe the place would be a futile attempt at reinventing every yesterday's cliché about a flophouse ever told: broken bottles, mildew that crept up your leg until it seeped in a hole, spoiled food, bile, a sink that vomited-up dirty dishes, bugs, rodents. That kind of filth and depravity is an extension of people trying to contain their filthy lives. The roaches and rats could have done better only if there were more of them. Sometimes I imagine if they had come in a grand army that we could have all surrendered and said, okay, chew through the walls until they crumble into the earth and eat our filth and corpses until you defecate us back to the water table. All for the better, it could have been.
   The night Rambunk found Jamie in the bathroom with the dull-edge razorblades and her broken hairdryer knocking against the side of the Black Plague-scourged tub could have been the turning point—but, no—she survived and snorted another dump truck full of coke.
   Sometimes, at night, as they slept, I had a cough that was irrepressible, and I would produce these Christmas cookies from my lungs and spit them into the ash and resin on the floor, unashamed, and then, in the morning, I would step from the couch on my tiptoes and avoid them on my way to a morning piss that for some reason I carefully sat down and aimed into the corroded basin.      
   The time that the cops came, I almost wished they would have arrested us all and turned a fire hose on me. I knew the clank would have probably been a reprieve, even if I was disemboweled with toothbrushes BIC-melted into cellophane-wrap.

   "I'm sick of coke and pussy," Rambunk would say before he folded into one of his fuck-the-world come down fits.
   Or, D would say, "I won't tell anybody, but you smell pretty good for a trick."
   *Hiss*—baby oil, motherfucker.
   One time, when I was that fucked out of my mind, I saw the Virgin Mary in the liquor cabinet and I shut the wooden doors.
   I was a whore. I was a savage. And someday, I always imagined, I'd be the dirt between an animal's hooves. We're all reduced to whores and savages, and we do what we have to do when we are validated by the evil stamps of time and places.
   In Château Kilo there were no saviors. People saved themselves or they got fucked and used. Some people didn't need saving, they threw themselves into the fire for reasons unknown.
   In Château Kilo, to set the record straight, nobody got saved. There were no saviors, only those who needed saving. I suppose I could say the same for Houston, but to be honest I didn't spend enough time there to make a difference.
   I came to Houston after things had come to a head with me in Brenham, a small town in Central Texas. I had lived there all my life, and it was a simple enough prologue to not even mention, but I'll go ahead and confess that I was a cheerleader in high school, and like most of the girls that were lucky, I had a sweetheart, but he left after school to join the military.
   Typical, right? Well, I guess this is the story of a typical girl, but I'll spare you the parts about riding horses, and homemade ice cream cranks, and even hayrides and the world's juiciest peach north of Interstate-10.
   So my father, who'd spent his whole life working as a mill hand, said that was how the army filled its quota—by recruiting dumb country boys who sought adventure. I too sought adventure. The small town was losing out to elusive urges. Third and fourth generation children fled the boredom of Cowtown for the images they saw on MTV.

   I'd always been told I was the most beautiful girl in my town and so it was inferred that I could take this beauty somewhere else and capitalize on it. Houston was close enough, big enough, and prosperous enough for me to rationalize moving there. I met a girl, a dancer who sold drugs. She lived in Houston. She was in Brenham to buy Shuggie's barn harvest of redhair. She enticed me over a bottle of vodka and apple schnapps. Some had tried to steal me away before, but she told me she could get me a job working as a waitress and that she had an extra room that I could stay in. She told me she had a friend at Page Parks, the biggest modeling agency in Houston. She said the tips would be good, and she was right about the tips and the room, but she didn't mention that the waitress job was at a strip club and that her friend only worked in a salon in the Pages Parks building. I should have known better. I should have known that this girl, Dimitra, whom I made my first savior, couldn't save me from my own ignorance, but could only allow me to share in hers.
   I'd been alone in a room at my parents' house, spending my weekends in empty fields and in a Sonic Burger parking lot, drinking cheap canned beer and smoking skunky joints; participating in screaming matches with my father, him turning my bed over every time I came home late. I worked in a grocery store as a checker, and the man I thought I'd marry was far away in the military, changed and calloused, sharing long distance nightmares over a hollow phone of static. So I took a bus to Houston to join my savior.
   I knew nothing about street drugs. I knew nothing about stripping. I knew nothing about surviving. I knew nothing. To know these things, I had to become a new person. I'm not going to lie. Before I came to the city, I was no saint. I fucked guys in barns, and liked it. I lied and spread rumors about people, and felt good about myself, in turn. I presented myself as someone I was not to my family. I was a devious angel—god, that sounds so stupid—but I was. I was built for what would come to me, but that's not to say I was ready. When it all came down, I was naïve, but nobody could know this about me, so I had to become somebody I wasn't. A real bitch. A Princess.  

   It came easy. I was a princess growing up. What would any girl want to be, otherwise? Daddy tells you that you're a princess, and you want to believe him. You do, until one night he knocks three of older sister's teeth out. Everyone is crying and yelling and you're hiding behind the water boiler, the gurgling and rumbling noises muffling your bellows and sobs. But he finds you anyways, and he says, don't worry—it's okay, sweetie. You're a princess. Daddy's princess. And that will never happen to you.
   The mornings before the afternoons before work were at least by far the worst… I may have mentioned I woke up in bad conditions… but, damn, these people. They had some nerve. I hated all of them, because when I was high I was able to love them, see their greatness, witness their falls into character defect.
   Rambunk was a talker. He could say what everyone wanted to hear. Make promises. Make plans. Offer help and guidance, and then, after reality set in, he would crush it all with his shrewd selfishness, self preservation and defensive mistrust. Once he offered to facilitate between me and Dimitra when I expressed the bitter inequality that predominated our arrangements. Later, when he had woken and come to grips with the money he had squandered the night before and the drugs he had shared, he just looked to me as if I were in debt to him.
   But those mornings, I would wake up in debt and in malnutrition and I would wretch when I tried to brush my teeth. And wretch when I smelled the chemicals that abated my face and body: make-up, oils, and toothpaste (by far the worst).
   "You're looking like shit again," Julio would say at the club. And, Sapphire would say,
"Goodluck trying to make any money with that face—let's hope your cunt is having a good day." And I would pay the money to the DJ for the house—20, 50, dollars just to stay off the stage and to wretch until I had it in me to bring some color in my face to the crowd and take their little crumpled dollar bills.
   Working the floor, I would get some molly-tabs, white devils, superdomes—these things would make me playful enough to accept the arrangements. I could snap out of my neck-in-shit-deep attitude and feel alright with myself—like a person. I could never be nice, but I could be playful, sarcastic, and make people react. Otherwise, I would just be miserable, readable, and completely miserably read.
   But, back at home there was Dimitra. And back at my home before that home there was mother and sister and a drunken father with a belt, and a drunken brother waiting to someday hold that belt.
   The silver stud lies warmly in the sweatiest palm.
   My money was no good. The more I made, the more that was expected. The less I made, the less pity I got. I lied a good deal. I made up excuses. I begged for clemency. I cried for forgiveness. But I was here, in a place called Houston with a job people hated me for whether I lied about it or not. I was a waitress who made too much money. Or a stripper who didn't make enough. I was a liar or a stripper—a liar and a stripper. Inseparable and unforgivable.
   In the club there was the jungle. In the club there was the park-and-ride. There were ways to make money—short cuts and long-hauls. Tit slaps and dick sucks. House calls and fetish pandering.
   I had started simply enough, working the stage and performing floor dances. I arrived in time to learn the steps and develop the calluses necessary to manipulate the greasy pole. Spring arrived, the convention center brimming with slugs from the Offshore Technology Conference and bankers and finance conventions. Easy money led to difficult habits.
   Step inside this paradigm—how I can remember it best in the native tongue:
   Sometime in late June: time moving slowly, measured in chemical increments.
   Awkward glances envelop the room. Rambunk throws a mad glare at me, and says that the scale isn't working worth a shit. Says he's gonna have to weigh by sight. Don't trust that fuck. Never trust a fuck. And fuck trust while you're busy fucking.
   Light dim in the room—just one lamp with a dusty piss-yellow bulb, home to many spiders on the Pier One shade. All Jamie's shit is store-bought crap from whichever place is close by. I saw the Pier One down the street.
   Let me see that, I tell him.
   See what, he's gotta say.
   The rocks, motherfucka.
   If you want these rocks, he fronts, then, you best let me do the weighing.
   Can't see shit in the shit light and I feel like I'm alone, candle in hand, in the barn hiding again.    
   And back before; early June: Writing my name in coke on the champagne room table.
   "Princess has two S's."
   Rambunk scoffs. "Bitch you're expensive."
   I make the lines thick, shaping the letters by razor edge. "But I'm worth it, you best bet."
   D laughing, young but confident, elbows Rambunk. "We'll see. There are ways to measure a girl's worth."
   "You guys spending any cash tonight?" Sapphire interrupts. The two of us in that room with these two strangers.
   Rambunk makes harsh eye contact. "We're paying in commodities in this business model."
   Sapphire says, "We'll I'm out. My baby's daddy is picking me up and I can't get this fucked up tonight." Looks to me. "All yours, Princess."
   I've never seen this much coke. Not in the club, surely not in Wharton County. Maybe once on Miami Vice.
   Rambunk looks at D and says, "I think you found your angel."
   "This one? You think? She looks kind of janky with that pink wig."
   "Then, get her a brown wig. I know a re-up angel when I see one," he said, looking at me as he tossed a razorblade at me. "She has to be trustworthy, quick, have good hands, and be a lucky bitch."
   I looked down at the razor in my hand, and not a nick.
   D nodded and asked, "How would you like to be the first girl on the block to try each package of uncut flake and have enough every week to share with your jealous friends?"
   I'd found my second savior.
   And then there was early May: Dimitra and I in our place. Working on our toenails together on the couch. Watching Rap City on BET. Paying attention to the way the video girls' hips gyrate. The way they jerk their coochies. The way they braid their weaves to keep their hair out of their eyes. This, to us, was school.
   Dimitra drops it on me after breaking bread with me—a half gram in two rails. "My man is getting out early."
   "I thought he was in until after the summer."
   "Early parole. That money I sent him a couple months ago, he was able to flip it a couple times, cut some glass and throw down for a better lawyer. And every letter I sent him had a blotter of LSD on the back of the stamp. It really helped things."
   "When you think he's coming?"
   "Two weeks, baby. You're going to get to meet him and he'll be staying with us. I know it wasn't the plan, but we have this lease until September and I don't want to leave on you while you're still getting your footing. It will be good having a man around here, someone to look out for us with all these crackheads and shit creeping around the complex."
   Nice sell. Hawk was coming to stay with us. A man I never met and wished I hadn't. A six-foot-five thug with jailhouse tattoos and a manipulative edge that allowed him to work Dimitra like a rolling paper between his fingers, smoothing her out every time he was going to burn her. In Hawk's world there was no room for a voice of reason, so I could only get in the way.
   The jungle was the poor man's VIP. Crowded and dark with high-backed rolling throne chairs and low tables a girl could rest her ass on when she got throat pounded by her aggressors. The jungle reeked of baby oil, spilled Budweiser and condom lubrication. Drunken groping was the reality our girls lived in, no matter if they were part of the 80% or so that turned tricks or a member of the minority percentage. Even the floor managers routinely groped the women as they sat at the bar drinking cocktails bought by patrons in exchange for tips and recommendations on action.
   An ex-Marine Juice was the worst, a recent divorcee who worked at least 40 hours overtime in his personal paradise. Juice knew what went inside you, how often, and for how much. If he thought you were making too much money he was sure to tax your ass. Juice had eyes for the justice in injustice and on several occasions had no hesitation to lay a rowdy customer out or stuff his thick sausage fingers in any snatch that he thought needed a little tenderizing, as he would innocently explain.
   The jungle got dirty. The farthest, darkest, most intimate corners were always set aside, reserved signs for imaginary highrollers keeping them open so the girls to take johns for a quick dick suck or hand job.
   After OTC, after the wave of damp heat settled in Houston, after the smells crept up the sewer and the shit creek that ran behind me and Dimitra's one-bedroom apartment with its kitchenette, the money ran thin and the more-seasoned veteran girls laid down their stake and their territory.
   Justice, the longest veteran of Riviera, one day broke it down for me.
   "Sweetheart, I know I showed you a few things when you started and I am a nice girl, but now that things are getting a little slower off-season, just don't step in my territory. I like to work the front area when it's slow so if they want you, baby, they'll just have to come to you. Okay?"
   Justice had the tits if they wanted tits. A pair of first generation early-90s saline sacks that ballooned out bringing the nipples a little off-center. If they wanted tits, they hardly looked at her crow's-feet and spider veins. They never saw her baby-belly and the lines around her mouth that made it look like an old sphincter. They saw her tits and they got their fill of them as she took them in between them and in her mouth.
   Older than her was Buttercup. Buttercup who would tip your cocktail waitress on a slow night, unless you had Lisa; Lisa with a conscience. Your waitress would slip a Mickey in your drink and you would wake up in a taxicab or in the grass somewhere with over a $1,000 credit card bill.
   Buttercup wasn't always so selfish. Some nights she would spread the tab like Robin Hood.
   "Put two dances on there for me," Dimitra would tell her as Mr. So-and-so's corporate AmEx got billed for drinks for the thirsty, dances for the desperate, and a bottle of Dom Perignon for Juice who would stand by the credit card machine watching and waiting.
   And the sympathy-worthy Sapphire would say, "And a champagne room for me, I'm having a bad week girl and I got to pay Abbey's private school bill like a week late."
   Money was tight. 300-dollar nights turned into charity events where creeps would line up around the stage slowly parting with their wads of grimy ones only after they had shoved their sandpaper chins and sticky lips against your body. Most of the girls dreaded this and would tip the DJ anywhere between fifty and ninety dollars in addition to the door fee just to stay off roll call. Even if that meant 99-cent cheeseburgers for the whole family.
   One Tuesday night with the valet off-duty—gravel crunching underneath platform shoes—Justice spotted them: two girls slinking in between cars pitching their street goods to patrons who'd just parked. Fucking hookers, she called them as she retrieved at champagne bottle from the garbage and launched it into the glass-littered parking lot.
   The guy they'd been negotiating with pulled them into his SUV and burned his tires past the mosaic-adorned lobby entrance—a Riviera of cheap plaster-covered foam nudes and stucco banisters—gravel confetti showering us. One of the street girls emerged from the window as they hit the exit to bid us adieu. "The only difference is you fucking cheap whores pay a fat cut. Suck my cunt."
   Everyone seems to have some story about something that supposedly made them the way they are. I can think of drama—Lifetime movies or daytime television dramas that I would lay on the couch watching as my head swam in the emotionless absence of spent serotonin. "What is wrong with me?" they gasp. "I don't know, but ever since I was a child and this one time . . ."
   I can only laugh. For me, growing up, there were so many times. Let's not start counting, I could say.
   The night I got pregnant I suppose you could call it Immaculate Conception.
   You're really supposed to emphasize "Immaculate Conception" with capitalization. No kidding, I'm just now learning this.
   Growing up, Sunday school was one of the only places I didn't get hit. And when you don't get hit, I suppose you stop paying attention.
   Immaculate Conception, because after two grams of coke, a molly tab, and nine Southern Comfort and Cokes, I still got pregnant after the condom broke.
   "I told you, 'don't use those cheap Lifestyles that Bathroom Rick sells for like twenty-bucks a pop,'" Dimitra lectured me. "They break, and then, you have to buy another one and start all over, or—shit—get fucking pregnant by someone's face you can't even remember."
   Bathroom Rick, the toilet attendant, was all smiles. Cologne, cigars, mints, and cheap condoms could all be bought for a novel price, but from a man who spent eight hours a night in a bathroom, the creepy smiles came free.
   Before that, I was spending a lot of time with D whom I learned from Jamie was born Dante. He was rough around the edges but never rough with me when we were alone. He would occasionally insult me in front of the others, Jamie, this con creep Eddie, and Rambunk, but he kept my nose fed as he promised and rewarded me with shopping trips after our runs to Northside, or since everything became code for something else: Candyland.
   Rambunk was the worst. He stunk of man but resorted to selfish cowardice whenever I needed his help. I came to him a couple times when I needed coke or a place to stay. I tried to help Dimitra after Hawk came around, hitting her, and taking all her money. Soon though, Rambunk was out of the master bedroom and D was in it. The spheres of power were shifting in their rank. I would do what D asked of me in return for his support, and in return, he enjoyed the simple things, like watching me try on new work outfits at Cindy's Erotic Cabaret and watching me shave myself. Work was bad, and I can say now I'm not sure I'd have made it in Houston as long as I did without him. We got to understand one another even with some tenderness on those long drives out 45 towards Dallas. I could talk of what was on my mind and even a little bit about the club when he wasn't playing his stereo too loud. The closest thing I had to a friend at that point I suppose; however, I was not deluded in our arrangements: I was a friend willing to shove an ounce or two of coke inside her for a friend who would oversimplify her problems and fears.
   "I appreciate what you do for me," Dante told me once, "but don't touch my stereo, and don't ever tell anybody that there are any privileges to my company other than coke up your nose and dick in your mouth. You understand that, I'll keep you around and treat you like a nice girl."
   There was a conversation I remember well, sometime in June, when things weren't quite so bad just yet. Nighttime on I-45 driving alongside beat Nissan pick-ups and passing smoking taquerias and outer-loop graveyard strip clubs.
   "Have you ever been to that one: Legs Cabaret?"
Dante laughing too long and reaching for a Newport. "Shit. Place is janky, but not the worst. Know a girl in there, Kim, goes by Sabrina, she does dyke porn for some internet shit and she gets a pinch from me before her all-night shoots."
   "But have you ever been in?"
   "Yeah, shit, it's all right, kind of ghetto." He lit his cigarette and laughed some more.
   "They blast that fucking smoke machine like crazy trying to hide the stretch marks and razor burns—nothing like your club."
   "One of the girls at work told me it's a graveyard."
   "Graveyard?"
   "You know, where old junkie bitches go bare-assed before they die."
   "Those girls are just trying to scare you so they can get you off roll call. Ain't nothing but some hoodrats in there, but if you ever get a few gunshot wounds or a kid rips out of you, they'll take you in."
   One time, on another trip we stopped for fried chicken, the best I ever had, at a place called Frenchy's, supposedly famous for chicken, and I owed D one of those favors but he was too full afterwards. He could be fair like that, sometimes.
  
   Houston sure fucking stunk. Those nights in summer, often the bayou seemed to bubble-up with crud. It flowed downstream always from the good neighborhoods, snaking towards where people like Dimitra and I lived. We were destined to smell the rich people's shit, telling of their hedonistic lives as it floated downstream. The stink would settle in a dusty net of humidity, mosquitoes, and pollution. When it was hottest, the stale air was lifted into my lungs and had a subtle sting. The roads on the West Side of town made it impossible to travel in any straight line and reach a destination. There were always traffic stops, ungraceful turns, traintracks and bayous cutting back through your path just when you thought you had left them behind for the night. As you traveled into the inner loop things twisted more, giving way to the giant monuments of wealth that saddled over them, RICE University, The Galleria, Wortham and Cullen Centers—the Worthams' and Cullens' names on everything—and apartment houses with their fake half-timber and cottage roofs and ornately-decorated burglar bars.
   The place where Dimitra and I lived sagged at the floor, the walls and windows paper-thin, exposed to the nocturnal television dreams and infant wail nightmares.
   The first two nights Hawk was back, I started feeling glad. We had a great time, drunk, coked-up and talking. He chased two guys from the parking lot that had been harassing us for weeks and hit one guy with a forty ounce bottle as he ran away. "Latin Kings, puto!" he yelled.
   The third night we came home from work early. When Hawk saw it was a bad take and the money had grown thin after our spending, he put Dimitra against a wall and spat in her face. He unfolded the wad of bills and said, "What's this, what's this, huh?" Then, he slapped the stack of green paper back and forth across her face.
   "Stop it," she said.
   "See, it don't hurt, does it, bitch? It don't hurt because it's not thick enough to hurt. Get it?"
   He drove us back to the club to go back on and work another two hours. I chose to go with her because I was afraid to be alone with him after that. We never left work early again and I stayed on the couch at Château Kilo most often.
   What can I say about Jamie? I fell in love with Jamie. She made me think of my little sister at home, who I wished I could have taken somewhere. I must have acted so tough that summer. So cold. I never did anything brave or courageous for myself outside of sticking a finger in people's faces and demanding respect, but I did feel like I could have possibly helped Jamie. Everyone pelted her with bad advice and indignity, but I told her something simple: Fuck them all, I said, if you really wanted to kill yourself, they wouldn't give you their last bullet. So why expect them to do anything nice when they can't even understand what you want or need?
   One night I ran into her on the Château porch, sulking as she sat on the open door frame to the porch. There was bad blood starting to brew over; some business between her and Rambunk and Dante about rent and electricity and jewels and coke and money—things that didn't have a natural exchange rate.
   "You scared me," she said, "There's a breeze out here."
   "It's okay, I heard you in the den. Something got you pissed?"
   "Nothing really."
   "You really think I'm some bitch, don't you?"
   "Brenham is halfway to Austin, isn't it?"
   I had an ineloquent way of speaking that summer. I suppose I chose my words like I was plucking strings on an instrument I didn't know how to play, they sounded harsh yet resonant.
   Being discovered, she tried to suppress her sobs, but the harder she tried to force them back, the heavier they became. I figured I'd try to talk to her:
   "Everyone thinks I'm such a bitch because I work as a dancer, but I grew up in the mother-fucking backwoods with horses, pigs, tractors, and cake walks. My sweet-16 party was in a swept-out auto repair shop garage."
   "And you're supposed to understand what I'm going through right now because you probably rode a pig to school?"
   "Seriously? You better believe that shit. My mom was a cashier at a place called Food Town. Here, in Houston, I'm hiding under a greasy pound of make-up and fake eyelashes, but you can talk to me if you'd like."
   "No matter how much of myself I give to people, no one ever really appreciates me," she said, whipping her damp hair away from her face.
   "I don't know you so personally, but I hear what people say about you, and nobody gets hung up on your extended generosity."
   "The people here—in this fucking place—they only appreciate what they get out of things."
   "Who? Rambunk and D? Do you think they need any of this shit half as much as you need them? You should check yourself."
   Jamie flew off the handle, her hands shaking and her face a marquee of indignation. A low blow was in order.
   "And you shake your fucking ass all over men for twenty dollars a bounty. I know about girls like you; no one has to tell me what you're after."
   "We're talking about you, and, besides, I don't have a nest full of Tiffany lamps and diamond rings to fall back in to and loot; I work for my money and I'm working to change my circumstances."
   My admissions were punctuated by a pause, Jamie perhaps realizing that her abrupt defensiveness could only be drawn back to my first-fire.
   "What do people say about me? That I'm a fucking coke-head? That my family won't talk to me? That I don't take out the trash?"
   "People think you're entitled, at least that's what I've gathered; that you can't appreciate nice things because they're never nice enough for you, that when you don't have the coke you're angry with everyone around you, and when you have it, you're angry because you can't have Bolivia."
   "Not true. I bring Rambunk lunch every other day—two Big King burgers with extra sauce—and I made sure Dante has a girlfriend and cartons on Newports, and—"
   "I've heard about your charge account at the Texaco station. What do you think would happen if you ran out of credit?"
   Jamie scoffed, her defenses growing less punctuated and more insular, "My family built bridges and skyscrapers in this sordid city, and I scored a 1600 on the SAT and was accepted to Boston College and someday I plan to be a psychiatrist and, you, some fucking hooker with fake eyelashes and a cheek full of spunk, dares to call me useless in my own home?"
   "I've found out that there's nothing but more abuse when you let yourself get choked out and thrown around by your hair."
   She looked interested for the first time, or at the mention of violence, she feigned interest. Her scathing sarcasm and temper made it difficult to remain in her clouded tantrum, but I sat down next to her. Her body was hot and feverish, an aura of unsettling warmth began to transfer to my body, but I tried to pace my words, sensing why others before me had found it easiest to run.
   "When I was little—growing up in the country with my grandfather—he use to tell me whenever I had a bad day: 'one more bite of toast this morning and you would have been okay.' I always thought it was funny—the way he put it—all lighthearted or something. I don't think I ever really understood what he meant until I lived in this shit."
   Jamie bit her lip and squirmed a little, either thinking or feeling her body crying for more cocaine. It took too long, but she asked. "Well, what is it, then?"
   "I guess it means that it's worthless to dwell in the past, maybe. To think something of no foreseeable consequence—a bite of worthless ass toast—could have changed any of this. It's just as ridiculous as thinking that changing something else that's even bigger would make all that much difference. I guess it don't matter either way, you're here now so you might as well make the best of shit. Forget about what's already passed. Forget about what you could have done to make things happen differently. Forget about everything."
   "I just don't know," she said.
   "You'll be alright," I said brushing a few stray hairs from her eyes, "You should just think about getting out of here. Nobody here can really help you, none of these fucked-up people; they're just keeping their own razor blades sharp."
   Jamie ended up alright, I think. She gave away all her possessions, lost everything and found freedom from it all. Last I heard she was in Humboldt County, California living off the green land.
   There were nights I worried deeply as I looked into the hollow of her face—her eyes and cheeks raw—but with each personal possession she shed, I imagined her reborn of the allusion of ownership, writhing from her upper class dysfunctional skin.
   "All these things used to be mine," she said once, and it was the only smile of hers I can remember. She no longer sought to find herself in things, or to bother keeping the things that were consolation prizes of her broken engagement or unseated family dynasty among Houston's elite.
   It was possibly the worst idea anyone had ever given me. And I should have known, as it was seeded by my most objectionable savior: Dimitra.
   Straddled over the hepatitis-scourged toilet seat in the dressing room at Riviera, the pregnancy test came back positive. I was a 19-year-old coked-up stripper mother-to-be.
   "That's some heavy shit," Dimitra said.
   "Heavy like having to pay your half of the rent and now having to pay like 400 bucks for an abortion."
   That's when Dimitra had her brilliant idea as we went over the laundry list of substances that had gone through my body. "Well, bitch, honestly, it's not like it's going to stick at this rate. In fact, you could accelerate the process."
   My head was swimming in a static brine of adrenaline from the weight of having something inside me for the first time in a long time. I'd spent weeks killing any emotion that was keeping me from survival, and now there was something living in me.
   Dimitra went on, talking over the violent fears in my head. "The rock star abortion;  Sapphire said there was a girl here who did it last year—just went like nose-candy crazy for like two nights on meth and liquor and she said it was no worse than any other come down, and—poof—it's totally gone." I tried to imagine the magical "poof", but all I could muster in my head was some hospital bed or another as she went on. "You could spend the money getting fucked up or you could spend it having some doctor snake a vacuum cleaner up your pipes."
   I felt like anything but a rock star.
   Later, after a long shift I ran into Sapphire backstage. "Dimitra said you knew about the rock star thing."
   "Fuck that guy," she said. "He shouldn't have left his car keys here anyways. I'd do it again if some prick decides to call his card in stolen and claw back on us like that. Was that fucking rat-faced detective up here again?"
   I pointed to my stomach. "Oh, shit. Sorry, babe. You know I've got too much on my little old mind," she said, fixing her hair and reclaiming her air of supremacy. "Would you rather rock out or walk through that picket-canvassed parking lot and get violated by some shady doctor? Trust me—us girls take care of our own. "  
   Sapphire scribbled down a number for me. "Codeine's good, I think. You can call Soldier, but just get a bottle from him, don't get in his Suburban and let him take you anywhere. Trust me, girl."

   Things apparently could get worse. I ended up at Château with my gym bag full of shoes and clothes. Hawk had been taken into custody for beating a young hoodlum in the head with a tire iron, an altercation that took place in the apartment parking lot, and Dimitra called me to get my things out.
   "I'm sorry, girl." She said. "But it's bad over here. Without Hawk around these corner kids want a piece of you and me now."
   The gang tags and broken window in our shitty apartment validated her suspicions, nicely.
   I grabbed my shit and went to Château Kilo, but D was in no mood to deal with me. The power was out and Soukie had split, leaving a vague note. D tossed the note down on the floor by my feet and my eyes flirted with its absurdity:
Lost my soul. Sorry I drank the beers you were saving and didn't finish the dishes. There's no hot water, but if you are reading this, you probably know that by now. Are rat bites poisonous?
   "I'm not sure what to make of this."
   "Take that fucking pink wig off," D demanded. "We're not working, and I seriously need to feel like I'm talking to a real person right now. Do you have the brown one we use for work?"
    "How's this?" I placed the wig in my lap and listened, letting my natural ashy blonde hair traipse across D's eyes for the first time. It was if his world of scales and money clips were negated and he talked to me like a real person who wasn't trying to barter for something.
   "The status of things is fucked right now, and I still need you to stick around, although I'm not sure staying here is an option for either of us much longer. Rambunk is in trouble with Mondo over the last package and I had to buy him out and pay Mondo back on the front we fucked off. I need cash for this next re-up," he confessed as he rubbed some of Jamie's green tea lotion on his feet. "I'm all invested in dope and green tea lotion right now. I've got liters and quarts of lotion and shampoos, a fucking massage chair and a set of fucking fine china from the Ming Dynasty or some shit that's apparently two-hundred years old, but it's fucking July and pawn shops aren't paying shit in this market."
   D threw the bottle of lotion at the massage chair and kicked a nest of forty bottles and soda cans away from his feet so they could rest on the floor. .
   "We can sell at the club tonight." I suggested, knowing well that Dante couldn't walk in to Riviera and make money without spending it, another more practical reason he was cash-poor. Writing stripper's names in cocaine, smoking a quarter-ounce of weed a day, and exchanging drugs for sexual favors has left his finances in dire straits.
   "It's best for me to work things out here, although your girls always make my problems seem small," D said, me not knowing whether that was a compliment or an insult. "I'll drop you off at the club if it's a ride you're after and you hit me on my pager when you take flight, because you're my angel and I might need you later tonight if I can get this package together."
   I'd ingested codeine, snorted meth, and had taken three tabs of ecstasy by the time roll call caught up with me. I took the stage and pulled myself up by the music, the lights and the pole. I was fucked-up like never before. I was nodding out imagining full conversations and actions only to re-open my eyes and realize I'd only been fantasizing them. I remember thanking Sapphire, because I felt better—because it was working, and then I realized I was just dreaming out loud with my lips moving.
   I exhaled, excited in that perfect glow, wrapped in a euphoric blanket of sensations as I opened my eyes to see a chorus of faces glaring at me strangely.
   "Strip or get off the stage!" a rowdy patron yelled.
   DJ BoneDaddy spun the track with haste into another more aggressive composition of beats, paying me the favor of trying to jolt me out of my trance. I wrapped my hands around the pole, elevated my legs with force, in desperate catch-up for lost momentum, but my eyes closed again, the back of my lids raining cosmic dust, and I didn't feel my neck or anything hit the dance floor until my face was in a sink of water in the dressing room. It was there, splashed back to life, that it all hit me—the delayed blunt of the force surging down my neck and spine to my tailbone—and I dropped to the floor again and held my ankles.
   Julio is standing over me with a bottle of SoCo. "What's wrong? You need a drink?"
   "No."
   "Good, because you'll never drink in my club again. Now what's your real name again?"
   I just stared up. Someone had moved me onto a couch. My arm slid off and this surprised me. I grabbed my chest, terrified I'm not on the floor, feeling like I just fell a couple stories.
   "Your fucking name?" he yells, shoving aside several of the girls crowded around me.
   "Francis Desamone."
   "Francis, you're not going to the hospital and I better not find any Francis in any fucking hospital talking to any cops about any drugs or bullshit in my club. Now I'm calling someone to pick you up and you don't come back to work until you get your shit straight and walk in with papers from the STD clinic. You fucking understand?"
   I remember Sapphire trying to jump in, but she was boxed out quickly.
   I'm on D's shoulder and thrown in his car.
   "Take off that fucking hospital bracelet," he tells me.
   I look down at my arm, very confused. "I'm not wearing a hospital bracelet."
   "Fucking exactly. Now get your shit together, we're not going to any hospital because we have to go out north tonight to Candyland."
   We drive by a stripmall and I see a herd of crackheads gathered around a dumped over shopping cart. Vomit trickles up my throat like shit butterflies trying to escape. "I hate Houston," I can't help but say, the city's humidity caked up in my joints and bunching my wig against my sweaty neck. "You're not the one with nowhere to go and nothing but habits."
   D takes offense. "I've given you an opportunity to pull yourself up by those filthy stripper shoes and get on your feet. You can keep pulling on that pole, or smoking pole, or quit fucking with poles altogether, but you're a real bitch for laying this guilt trip on me. Go to rehab. Go back to Kansas or go to fucking Hell, but leave me out of your denial."
   The mollytab and cocaine and SoCo wash over my dehydrated cheeks, and I startle as a green grasshopper from my country childhood drops into my lap, just like the ones by the fishing hole my grandfather would take me to. Another drops in my lap as the hallucinations take material form—hundred dollar bills raining around me. I grab them and hit the pavement at a stoplight, rolling my ankle as I realize I have only one heel.
   I called Jamie first, and then my aunt from a payphone, having guiltily remembered her in Dallas every time D and I took flight down 45-North to the re-up. I'd seen the signs which gave the remaining mileage to Dallas, and wonder how my aunt had left Brenham for there and never come back. The operator located her easily, and my voice was on the phone with hers. She asked if I was okay, because I suppose that's what people do when they receive that kind of phone call.
   I can remember her saying, "Your father would have never wanted you to leave Brenham, but I always did," and, "Houston's no good though; it's an awful niggardly place."
   I hated her for having said that, and I couldn't handle it right then, having to confront racism, just in the way nobody is ever ready to confront it, but she asked me where I'd be and described Dallas as a great place. I fell on the wall by the payphone, because my stomach—forgive the country in me—hurted like shit.  
   The moral to the story is to save your fucking self.
   That's it.
   I've since learned that the isolated combination of cocaine and nicotine alone is often the perfect cocktail to cause the placenta to detach from the uterus wall. This combination may account for one-quarter of all miscarriages or, as I'd come to know them, rock star abortions.
   I was at a party which Jamie dragged me to when this happened, very painfully I might add, locked in a bathroom with a group of the richest heiresses in River Oaks banging on the door. I can remember only parts of the evening prior to the hospital: having the significance of the evening's company explained to me on the way to the party, a silver tray of cocaine, slapping a girl who Jamie credited as a friend, a giant ice sculpture of a Grecian God, and the distinct feeling of a placental abruption. I have no recollection of the fireman's axe that came through the bathroom door as I sat, legs splayed on the toilet, hoping my organs and soul could be evacuated from my body and flushed down the hole.
   I can only wonder: How did I look on that rolling stretcher, sheets of white and red, pushing through a crowd of all those Wortham and Cullen sons and daughters?
   My answer: Like a glassy siren cover, seething red, and silver pulses, perhaps punctuated by some fleeting wail of communicable death.
   The worst part to retelling any story with any life-changing significance is the most important details are the one's you can't remember. Try having your life change, and please get back to me on all the details. I'm not going to say the fun part is trying to fill them in, because that's not this story, and I'm thankful when I get to this part that I won't even try.
   Nights I'd wake up and I think I'd wet the bed, but that's just how much I sweat when, and if, I slept at all through the medications and withdrawals.
   Breaking me down into a real person must have taken a library of psychology books and countless practice hours. I changed hands between treatment advisors and counselors 'on the daily'—as D would have said—and my vile tongue grew more swollen in distemper before it began to be lanced by treatment.
   "Admit and accept," they'd tell me for the twentieth straight day, "The Greeks didn't invent tragedy, so who are you to try to perfect it?"
   "Puke a dick," I'd tell them, quoting Rambunk at his best, remembering the look on people's faces when he talked to them like that.
   "I thought we stood on denial yesterday, trampled it into anger—"
   "Puke a fucking dick," I told the enthusiastic young counselor who bragged about his skydiving adventures and precious twin daughters, "Assholes like you get paid to dive into shit they don't even know how deep is."
   "You look like shit right now," he told me, "You're a steaming pile of manila shit. You're not even dark enough to be shit."
   I'd stand in front of the mirror looking into my naked face of thin eyelashes, ratty ashy-blonde hair, and freckled pink cheeks. I didn't see anything worth loving or even looking at, and then I remembered Jamie, and knew that I loved her although there was nothing but zip-lock baggies full of raw emotion and vanity mirrors littered with razor blades and finely-grated shame. There could only be hope.      
   English One that fall. I couldn't even get into English One. I was required to take a remedial English class in writing and reading as part of my release from inpatient into outpatient and junior college. I showed up early for the first day of class, in a modest set of plain clothes my aunt had bought me. I sat there with my empty notebook and pen. It felt awkward, after everywhere I'd been between this moment and the last time I'd sat in a classroom. The students filed in, well-groomed and smiling, none of them looking particularly embarrassed in a mass consciousness of remedial shame as I'd presupposed. I breathed some relief, sat up straighter in my seat, and wrote my name at the top of the ledger in my notebook.
   I wonder now what, if anything, they—my new peers—had thought of me.
   My answer: A rag doll of a once naïve girl, her ashy blonde hair peacocked into a double-twisted pony tail, her edges roughed to a fashionable wear, abated of humane kindness, not so unlike an apparition ready to growl and reveal gnarled teeth unless you—exhibiting vulnerability—offered first your hand for the shredding.    
   The professor introduced herself, aloof feminism resonating from her demure aesthetics, and handed out our first writing assignment, a remedial theme that stunk of high-school appeasement tactics and clichéd 1980s fantasy. I sulked at first, realizing I'd just given my first exercise in fiction when the others would be composing simple memoir. My first professor wrote across the dry erase board our theme:
   How I Spent My Summer.
   Any remnants of doubt dissipated evenly, and I began an eloquent tradition of carefully-crafted lies, and thus a folklore was born in me.

Discover...
Browse through thousands of stories, poems and more. Whether you're into crimes comitted, tales true or dragons slayed, we have what you're looking for — written by professional and proven authors.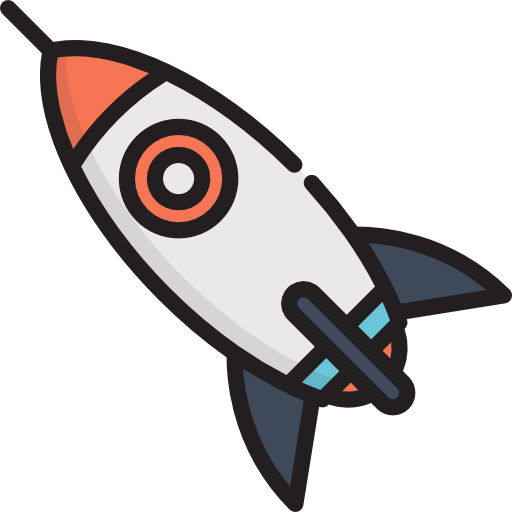 The more you read and interact, the more we can find new and exciting work for you.
Join now
Share...
Automatically make and receive recommendations as you read. Extend your experience through comments, sharing, connecting with authors and following readers with similar tastes. Reading becomes both personal and social.
Decide...
The more you do, the better your experience! We'll improve our recommendations to you and others based on what you've enjoyed and followed. The more a work is liked or person followed, the more impact they have.

Challenge yourself...
Set up a personal challenge to read more. Explore a new genre or author. Red Fez can help you discover more, keep track of everything you've read and broaden your horizons.
Join now
For Writers & Creators
Get published in Red Fez.
Create a single space to share all your published (and unpublished) writing.
Discover who is actually reading and enjoying your work.
Find your audience & identify your work to readers who enjoy what you create!
Get a better understanding of the strengths and weaknesses of your work. Discover your most (and least!) popular work.
Connect with your readers through comments, scroll posts and direct messages.
Connect with other writers in your geographical and interest areas.
Find a publisher through our extensive list of publishers.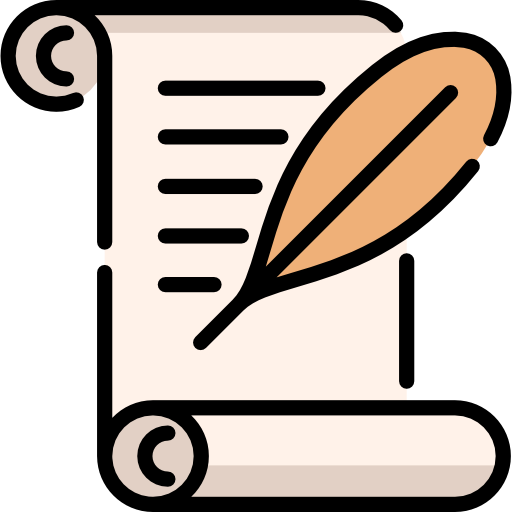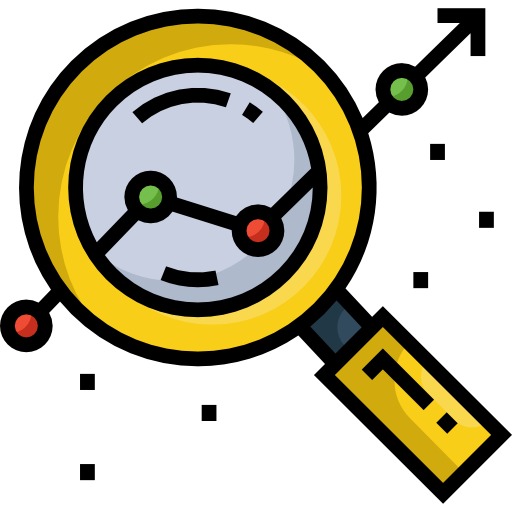 Get Started