arrow_drop_down
Mr. Blackistani
arrow_drop_down
BY THE AGE OF THIRTY I was divorced twice. Two sons in two states I paid child support for. The mothers, either in concert or competition, denied me much of a chance to see the boys.      
For a while I tried living in Atlanta, almost in between the two families that I had made and broken, Tallahassee to the South of me, Charleston to the North. On alternating weekends I would drive on the interstate, listening to "Dirty on 85" by the Youngbloodz, featuring Jim Crow and Big Boi. It was the right song for these journeys, not just because I-85 is what I drove on, but because of the opening verse: "I know you waiting for daddy, it won't be long shorty be patient cause I'm comin to you." Sure, "daddy" and "shorty" referred to something else entirely; but this was hip-hop, which was poetry, and so I could make a thing mean whatever I needed.      
Eventually, though, staying in motels got expensive and living on the road got tiring and eating fast food made me skinny and I couldn't get any ladies either—not even the really dark girls that used to be so easy for a light skinned brother to pull because word got out that I was broke and so all I had left for intimacy was my hand which I put to use in my car while blaring Ray Lavendar's "My Girl's Gotta Girlfriend." And I won't lie, when the dude sang, "it really isn't a problem, imma make it do what it do," I pictured my two ex-wives rubbing up on each other, and it all made me think I should've tried some of that polygamy stuff the Salafis with three Morrocan wives were always going on about.      
It was around this time that my old uncle Abdul, who was now living in Mobile, where he was fixing up a house for a Pakistani doctor, gave me a call and said I could come out and stay with him and live rent free. He said the doctor had a big office up on Airport Road and would happily pay me to clean toilets and take out the trash and do the weeds and wash the cars and run around town delivering messages and stuff.      
I decided to give it a go.      
Why? Six months living rent free in the Heart of Dixie and I could make enough for a year of child support. And if I put a big rock on my heart and didn't spend any money on my bi-monthly trips to show my face to the children I might also be able to make enough cash to hire a lawyer in Atlanta who could make it so that I could get the children to come to me and have both of them together at my own place.     
 Driving down I-75 and then I-65 in my 1989 Mercedes Benz SEL carrying 250,000 miles on its manly 5.6 liter, I put on an amateur album featuring covers of Junior Kimbrough. My favorites were "My Mind is Ramblin" and "All Night Long." I listened to them ten times each. But when I ran low on gas around Montgomery and wasn't sure if my cheap Capital One credit card would charge at the pump, I put on "Lord Have Mercy On Me" and hoped it might make me lucky. The weather was a fine mix of humid and fierce and the bayous just north of Bay Minette felt like they were full of alligator blood and the accumulated phlegm of truckers.
     
When I rolled up on Texas Street just off the historic part of the city where Mardi Gras was invented, near the graveyard where uncle Abdul lived, I was feeling pretty good, with Slimm Calhoun singing "Its OK!" on blast. That song came out in 2001. Back then life was good. I didn't have any ex-wives or kids. Spent most of my time playing a Dreamcast at my mom's house in Knoxville. The song reminded me of all the boys I had: Jamil, Qadir, Salim, and that bearded cat we used to call Mufasa. All those afternoons spent blazed on the frontporch. All those bitches we got at the clubs in Memphis. That fight we got into when the country hicks called me Osama. That hip-hop group we launched called Alsmackya. Maybe I could reprise that time period here in Mobile. Maybe it could be a fresh start. Maybe my game could once again be "slicker than slow tongue." Maybe I could again get me a "couple of clydesdales."      
"There he is! Mr. Blackistani!"      
It was Uncle Abdul coming out of the house. He was in a tunic style shirt with dungarees and a heavy white beard to his chest with some parts of it streaked with orange henna from some aborted attempt to hide his age. I came out and gave the old man some love. Uncle Abdul had been like an unavailable father to me after my own father went off with the Tablighi Jamaat and never came back. He was pretty relaxed for the most part, though he did give me a hard time about my cultural understanding. I always tried to explain to him that I wasn't trying to be black or white or anything, I was just a new American trying to fit in the new South like everyone else. But he came to the country afraid of anything connected to blacks and so he feared for me.      
We stood in the dirty yard full of scrap metal and talked a little bit about my kids, about the custody problems, about the grief the ex-wives gave me. He told me how his only son, Muaz, had gone off and joined the military and was now in the Green Zone in Iraq. I was surprised by this because Muaz grew up heavy on the Ibn Taymiya and the Wahhabis and when he was little talked about stuff like offensive jihad and the Zionist entity while selling drugs out of his apartment.      
"So he changed."       
"Yeah, people change, I guess," Uncle Abdul noted. I couldn't tell if he was sad that his son was out killing Muslims or happy that his son wasn't getting killed in some drive-by in Richmond. Either way I could tell the topic of Muaz was sore for uncle Abdul because he fell into a long monologue about how he felt like a failure for not being as successful as the other immigrant Pakistanis, the kinds that were doctors and engineers and businessmen, whose children went to elite schools in Atlanta and Florida and married each other's children through conventions in St. Louis and New Orleans. "Only I didn't change," he concluded. "I was fixing houses in Pakistan and I am fixing houses in America."
     
"You grew fatter though," I poked his belly and we had a laugh.      
The house was a dump. It smelled of leaked sewage. The ceilings were collapsed in many places and a couple of rooms were wide open and damaged by rain. The bathrooms were humid. There was no AC or a fan. The only habitable place was the living room which uncle Abdul had done considerable work. The floor was cherry. The walls were a young white. There was even crown molding.      
"The doctor charges no rent as long as I keep fixing up the place," uncle Abdul rolled out a cot for me next to his. "I used to have a Hispanic guy here but that one kept bringing women over and didn't do any work. So I threw him out. I don't expect you to help, but don't do haram things in here."
     
"I'll keep the sin outside," I said.
     
Uncle Abdul shook his head. "Sin is what got you into all this trouble. You were sinning with that Hispanic girl when you got her pregnant and had to marry her. Remember?"      
"Sinning's alright. You would've preferred me to be all fundo growing up?" I said in a dismissive way. "So I could be recruited by some nut? Blow myself up in some hell hole?"      
Uncle Abdul slumped. He was of the generation of immigrants who still thought highly of Islam, who felt that it could provide guidance and goodness to a man. He hadn't realized that the Islam we had gotten in America was as dirty and empty as the rest of the country. You could brand yourself a Muslim and that was the extent of what Islam offered. For the rest you were on your own. In a way I felt regret, or sadness, that the kind of Islam he had in mind, of brotherhood and strength, didn't exist for guys like me. But even if it had, I am not sure I would have gone for it. Not after Islam took my father. No, I think for me being a regular Mo was more than good enough. I had the blues for the shitty times. And I had rap for party time. The music was my religion: "Spottie ottie dopalicious." My religion had no heaven. Just bow-legged angels on earth. Just some "brown stallion horses with skates on,"as the Prophets Outkast put it in that Dirty South Quran called Aquemini.


     
The doctor's office was just next to the Planned Parenthood and a Wendy's. Uncle Abdul made some joke about unwanted meat.      
There were a bunch of sedans and trucks parked out behind the clinic, belonging to the staff and nurses, and standing among them Uncle Abdul introduced me to Doctor Shamil.      
He was tall and thin with a full gray head of hair, dressed in a double breasted suit and a silver watch dangling, alligator skinned loafers peeking out. The guy had been in America for about thirty years and except for his v's and w's geting mixed up his accent was almost all gone. Despite his dandy outfit he drove an F-650. The size of the truck told me that he enjoyed being the boss. He said he had a couple of sons, but didn't say much else about them, which made me think that he didn't know his boys any more. The three of us, men for lack of a better word, stood there then, sonless in our own ways, and just kinda stared at each other. It all reminded me of that man Muddy Waters, and not just because I was so close to Mississippi, but because of that LP he put out in 1969. It was called "Fathers and Sons." I used to have that vinyl; but my first wife burnt it. It was another thing about the past that I had to recover. Two sons and Muddy Waters.      
Uncle Abdul and the doctor sorted out the money situation and I stood there with my eyes to the ground and hands clasped like in the way of the Muslim prayer. The doctor spread his arms this way and that and told Uncle Abdul all the different things I had to be responsible for from moving heavy bags of unused cement to scraping the moss off the back wall to doing an oil change on the head nurse's Nissan. Then the three of us walked toward an empty plot, maybe a tenth of an acre, connected to the parking lot and stepped over the chain rope. It was full of reeds and rushes and bluets and dandelions and some ragweed and a couple of small holly bushes. The doctor wanted me to bring over his seated lawnmower from his house out in Daphne and clear out the entire plot.      
I hadn't said anything all this time so I walked over to the holly and pushed it before the doctor.      
"I call this the gay flower," I said with a chuckle. "Cuz the male is more showy."      
The doctor looked at me with a straight face. "Are you a gay?"      
"No, sir. I am absolutely not gay."      
"He's not a gay, he's a black," Uncle Abdul came forward laughing. "A Pakistani that thinks he's a black."      
I rolled my eyes at the way my attempt at ingratiation had backfired. And things got even worse, when the doctor, now focused in on my attire, told me that if I intended on working in a professional place I had to pull my pants up, and not wear my hat, and try to find some collared shirts even. Still, I could tell he had a good sense of humor and I thought I wouldn't mind working for such a guy.      
That day I got my first employment since pumping gas at the Exxon near Spaghetti Junction. This was easier. No hick truckers to deal with; no country boys with gun racks on their Silverados staring me down from behind the bill of their camouflage caps. Sure the young nurses—most of them trainees from the University of South Alabama—thought they were better than me, getting uppity when I missed a spot on their hubcaps; but at the end of the day they worked for someone that looked like me and had a name like mine.      
After that first day, when I had come in Uncle Abdul's car, I drove to the clinic in my old Benz, which I parked out in front because there was no room in the back lot. It turned out Doctor Shamil collected classic cars and as soon as he saw it he took a shining to it. "How about we trade cars for a couple of days?" he offered. I couldn't believe he was dangling the keys to the F-650. I took that deal right there and then. That day, at lunch, he left early. And seeing him leave I took off too, in that six door supertruck, pushing the 6.8 liter V-10 as hard as I could, pulling up or behind every single pickup with Confederate flag stickers on it and making the engine roar down its asshole. Now it made sense why Dr. Shamil kept the beast. It wasn't ego, it was protection. The experience made me come back and finish the afternoon evening. Doctor Shamil, like all those immigrant dons before him, had worked hard to make a little empire for himself, and I wanted to help him keep the expansion going. Guess I was a soldier.      
When I was heading home in the supertruck, the sky gray in preparation for a thunderstorm, the air still, the humidity enough to dampen socks, I found the driveway around the side of the clinic blocked by the head nurse's car, and so I cut through the empty plot and through a connected parking lot to come out onto Downtowner Loop. The massive bumps and slopes and the drainwater damaged asphalt were no challenge for the almost twenty foot long wheelbase. The first of the fat raindrops smashed like a hammer and then it was all machine guns and liquid uzis and the pitter of wet birdshot. The world became grayer. And within each curtain of rain there were hidden blades of water, cutting at the buildings, the streets, the vehicles with a diagonal edge.
    
 I had only just come onto the street when I immediately mashed down on the brakes. Standing in front of a two story office building under a persimmon tree that was no match for the storm was a young lady just getting slammed by the rain. I looked around to see if there was an umbrella in the truck to give her. Not finding one, I got out of the idling truck and ran over to her. She was in her early 20's, with long black hair dyed brown, a thick lower lip and a soft nose on squarish face. She was in a maroon Hollister shirt that had turned dark from being drenched and had on a pair of pocketless jeans with thick white stitching. With my head cocked under my hand I came up to her.      
"I don't know why I came up to you."      
She laughed at what I said and took off the plastic librarian frames she had on, putting her brownish green eyes at me. "Well it made you wet!"
     
"Still not as wet as you!"      
The thunder cracked and so muffled our mutual laughter and made us seem to one another like we were gods hiding out in human bodies who briefly forgot to conceal the immensity of our true voice.      
I didn't know what else to say to her now so I leaned around for a second and read the name of the building she was standing in front of. I saw a big green shield, with a vertical salmon pink streak through the middle, in which were the letters AKA. I had never been to college, but every one who was anyone knew the oldest Greek letter organization for black women.
     
"She's not nobody!" I said. "She's an Alpha Kappa Alpha girl!"
     
"That's right," she said with a lift of her eyebrows.      
I leaned in to her to make sure she heard my next line. "But you ain't black!"      
She shook her head and rolled her eyes with a smile and hit the bill of my hat. "You ain't black either!" She emphasized the ain't.      
"Are you extending mockery of the way I gesticulate?" I said in a British accent. I wanted to use big words to let her know I wasn't a dummy.      
She put her right hand forward and flipped me off; her slender middle finger long; a singular drop of water on the maroon nail. Before the look of confusion on my face could become anger she pulled her hand down and hit my hat again. "Genius, I just gesticulated you. The word you wanted was articulate. One gesticulates with hands, and articulates with a mouth."
     
"I don't articulate," I replied. "But I do know how to do things with my mouth."
     
Her eyes opened big now, glowing in the gray darkness. I couldn't tell if she was shocked or impressed, but there was a smile, so I figured she wasn't upset.     
"Guess you're a cocky one..."      
I put my hand up and took off my hat and pulled her by the little waist and put her under the meager shade. "If I was so cocky would I stop to protect a lady caught in a thunderstorm?"      
Our thighs touching together damp and our stomachs breathing into each other's she put her hand up to hold the hat with me and we held it together as the sky had its lumber split by the lightning and the thunder went from ten seconds to thirty and me and the sorority girl looked into each other's eyes and counted the intervals and sometimes I forgot the numbers because we were smiling so much and once I forgot everything in the world because she plucked a persimmon leaf and wiped with it the tip of my nose and planted there a kiss with her lips the texture of mystery and the scent of ebony. She said her name was Maryum. I gave her mine.
     
After a few minutes she let me guide her into the supertruck and I dropped her at a complex on Old Shell Road with the windows of apartments splattered with cottonwood spades and the clubs of blackjack oaks. On the way she complimented the truck and I explained to her it wasn't mine. When she was getting out I told her I would have taken her number but I couldn't afford a phone. But she just shrugged and wrote it for me on a tissue and before she left she wiped her forehead with it.      
She also said she'd pray that I got enough money to buy a phone. And I thought, even if I got that much money I wouldn't have it very long, what with child support and all.


    
Uncle Abdul was excited about my meeting with Maryum. "This is how you should've met your first two wives!" he said as we sat facing away from each other out of modesty and dried our clothes. "I don't regard love very highly, but you must wife this woman!"      
I bit my lower lip. It had been a few hours since the encounter and the knives of doubt and skepticism sharpened over the years to prevent myself from feeling anything other than lust for a woman were all unsheathed and glinting. They were there to keep in check the part of my soul that I referred to as "slow jams" or "R&B" or "Marvin Gaye"— those romantic parts of me, full of yearning and softness, which upon encountering a woman of even adequate quality immediately began to perceive her as a potential wife. And Uncle Abdul's marital exhortations weren't helping.      
"I told you she kissed me right?" I said. "Don't you consider that sin?"      
"A small sin," he said sheepishly. "Which opens the way to purity. Marriage is a very pure thing. It is half the faith, as the hadith says."
     
"Even for me?" I asked. "Who's been through two? Does it mean I've got double the faith?"
     
"Our beloved Prophet, had I think, eleven marriages," Uncle Abdul replied. "And they were all at once! That is why his faith was so strong!"      
"If you love marriage so much how come you never married after Muaz's mom? It would've been alright with me if you married my mom. Might've made up for your brother. And I would've had a brother in Muaz."
     
Uncle Abdul became quiet. The newly purchased fan whirred and twisted its neck. Police sirens went off after the sound of a gun shot. Closer to us some junkies broke bottles on tombstones.
     
"I am not the man the Prophet was!" Uncle Abdul choked up.
     
"Well, I am not either," I answered. "Marriage isn't for me. And neither is the Prophet! I don't see what some warrior poet from long ago got in common with me!"      
"That's not a nice thing to say," Uncle Abdul became defiant. "I know what your father did. But the Prophet shouldn't be insulted because of it. His message is timeless, eternal. You call him warrior poet like its an insult! Like he was some jihadist. But he was more of a gentleman than any of your dirty rappers! What did Uncle P ever do for you?"
     
I started laughing. "Master P! Make em say uh! Its Master P."
     
Uncle Abdul shook his fist. "Whatever. Only Allah can be our master, definitely not urine."
     
"I am not gonna marry this girl," I said conclusively.
     
"Then do not sin with her," Uncle Abdul replied. "She's a good Muslim girl. She even said she'd pray for you! That's piety!"
     
I went out and looked at the moon. Fifteenth lunar day. When I was little I used to lie in bed a few feet from my mother and always wondered what would happen if someone snuck into our house and if we called the police and they were asleep. She told me that such a thing couldn't happen because the burglars were afraid of the moon. And so when I was little I started referring to the moon as "Dad." I looked up at it. Dark yellow and big and full of black sores like an infected eye. "Hello dad," I said softly.      
I worked, kept my head down, and avoided driving past Downtowner Loop. The whole time I could feel that fine woman, her energy entwined with the energy of that persimmon tree, part even of the clouds and the sky that kept making rain, just calling out to me, like it was Nat King Cole himself calling my name. I obeyed Uncle Abdul because he was trying to do to me the kind of thing a father did to his son and I could appreciate that. I wanted to get some good karma so when I told my own sons to abstain from shacking up with some shorty they too would listen to me.
     
It was hard to do nothing. This Maryum girl's physique and face and heavy thighs and flat-stomach and tasty eyes kept chewing and gnawing at me. And because I could never be alone in the house I couldn't ever masturbate. And so my need for Maryum became more powerful, and my mind got more demented. All the symphony of verse, all the rhythm of blues, all the percussion of five hundred years of music that I had filled my mind with, just became "hot and nasty" like some Black Oak Arkansas concert.      
There was a little bit of relief, just for a few days. It came when Doctor Shamil and I switched back our vehicles. Turns out he liked the old Benz so much he decided to let his guy at the shop have a go at it. "Five thousand dollar tune up," he said. "I just couldn't help it." I lifted up the big long hood of my baby and stared at the new chrome-plating in there, and whistled at the way all the dead leaves in between the gaskets and behind the fan had been sucked out. I was so overcome I gave the doctor a hug. He said no one had thanked him over a car like that since his son at his high school graduation.      
The doctor's generous gesture went a long way in helping me to respect Uncle Abdul's dictum regarding Maryum. One week I kept away, then three, then it was two months. That cursed sorority office was literally walking distance from the parking lot where I usually sat; but not once did I go past it.      
Then one day, just like that, I did. I couldn't explain it to you even if you asked. It was just so sudden, me giving into my vice, these women, these tempting and tasty women, just always calling out to me, stirring my loins, and making me fall in love with them. The whole of my head rang with Gucci Mane lyrics and as if I was alive in one of his videos, and when I got to the spot, Maryum was standing there under those yellowing persimmon leaves, as if she was just standing around selling lemonade. A light skinned "yellow model chick" as Chris Brown called them.
     
At first she looked at me like she hated me, like she was Young Jeezy putting a bounty on Mane's gold chain, and then just like that her eyes turned soft. Of course they did, too, because this was the same spot where we had been that one evening under the thunder and the rain, and a human heart would have to be made of platinum to not feel the reverberations that got stored up in blood from an episode such as that.
    
 "I was tryin to get a phone all this time!" I said and let it hang.
     
Maryum broke into a smile. She shook her head, then stopped and stared at me and closed her eyes and shook her head some more. It was the headshake girls give to fellas they like.      
A couple of hours later we were in my Benz, holding hands, sucking fingers, driving to the empty parking lot behind Bellingrath Gardens. In a little cubby where the pink and fuschia bougainvillas fell over the fence and blocked our windows from the ticketing booth, I put that good Muslim girl in the backseat and turned up "Mindsex" by Dead Prez and took her clothes off one article by another while Stic.man sang, "You ain't gotta take your clothes off yet." The contrast between reality and verse made me get so damn hard.      
Six weeks more I stayed in Mobile. Every few afternoons me and Maryum found some spot in the woods to park at. It started off like I told it, and it ended in boredom. We went from "making love" to "fucking" to "busting a nut" and then to nothing. It was all a good distraction, I guess, until came the day when Uncle Abdul took me to see the Doctor and he sat on his desk said, "Son, I don't have any more work for you." He said those words in Urdu, and the word for son that he was used was possessive. "My son" instead of just any old son.      
I was out of Mobile as soon as I cashed the check. Back to Atlanta. Back to the highway. Back to my children. I paid my child support six months in advance and used the rest of the money to get a lawyer. One of the skilled ones from Emory. She filed a petition so I could get my sons together at once. Each other was all we had.      
And while all that was going on I even managed to get myself a phone. Then I rummaged in my old wallet for the napkin on which Maryum had wrote her number and sent her a text because for all the good times she gave me she deserved, at least, to have a laugh over the thought of broke ass me getting hold of a real life phone.      
She texted back right away, like not even a minute later, saying she was really glad to hear from me, because after I had left her she found out she was pregnant. I asked her what she meant by that and she just said it meant we had to get married, at least until she had delivered the baby. Then we could get a divorce. She asked me if I thought that was too complicated a plan. I told her no, I understood how it was with getting conservative girls pregnant. This was what I had done twice before.

Discover...
Browse through thousands of stories, poems and more. Whether you're into crimes comitted, tales true or dragons slayed, we have what you're looking for — written by professional and proven authors.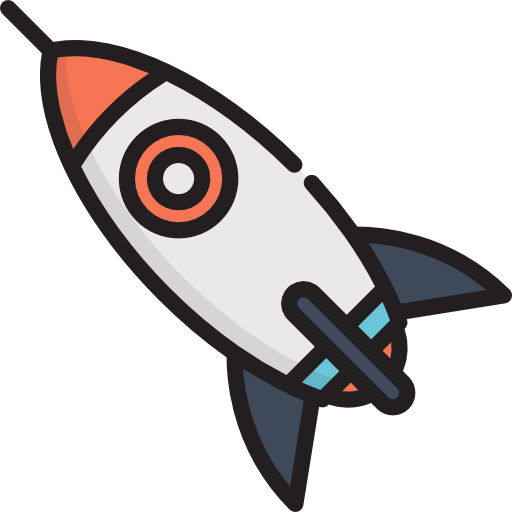 The more you read and interact, the more we can find new and exciting work for you.
Join now
Share...
Automatically make and receive recommendations as you read. Extend your experience through comments, sharing, connecting with authors and following readers with similar tastes. Reading becomes both personal and social.
Decide...
The more you do, the better your experience! We'll improve our recommendations to you and others based on what you've enjoyed and followed. The more a work is liked or person followed, the more impact they have.

Challenge yourself...
Set up a personal challenge to read more. Explore a new genre or author. Red Fez can help you discover more, keep track of everything you've read and broaden your horizons.
Join now
For Writers & Creators
Get published in Red Fez.
Create a single space to share all your published (and unpublished) writing.
Discover who is actually reading and enjoying your work.
Find your audience & identify your work to readers who enjoy what you create!
Get a better understanding of the strengths and weaknesses of your work. Discover your most (and least!) popular work.
Connect with your readers through comments, scroll posts and direct messages.
Connect with other writers in your geographical and interest areas.
Find a publisher through our extensive list of publishers.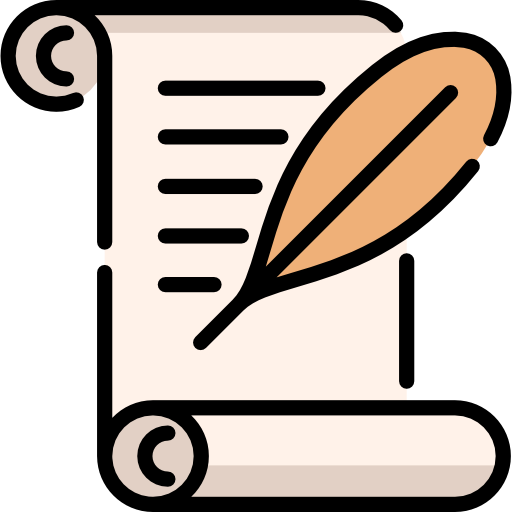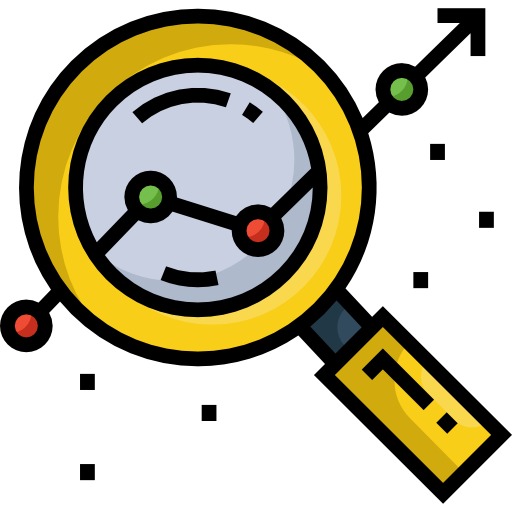 Get Started