arrow_drop_down
Review: Madonna's "Like a Prayer" (1989)
arrow_drop_down
More work by Chris Campanioni:
Review: Madonna's "Like a Prayer" (1989)
When that first voice hits—whether it's a question, whether it's a salutation …—when that first voice hits, pausing for a good seven seconds before the howls and the breathing wind, before the bass drum jangles and the synthesizers roll, before, even, Madonna—born Madonna Louise Ciccone—starts crooning like a newborn duckling, like the morning's fresh dew …—it becomes clear to anyone within earshot: This is the only way to go about it. Sitting down or standing, with one's head held high, within earshot, eyes closed and dreaming.
Here there is everything—or everything anybody could ever ask for at a moment like this—pop meets gospel, light meets dark, and of course, the mystery … the mystery that surrounds it all and keeps one wanting; wanting and at the same time strangely calm. Like this is going to be okay. Like even at the end, there might be some hope. Something like renewal.
The watch is ticking in my pocket and growing louder.
Struck by her Catholic guilt—her marriage to Sean Penn had ended earlier that year—and the death of her mother—Madonna was buoyed by her religious upbringing and a newfound emotional, some might say transformative, maturity—she delivers what might be understood as a life-changing invocation to God. Across nearly six minutes, she sings of being chosen, of having a calling, of living outside of the moment … and at the same time within it.
"I hear your voice, it's like an angel sighing
I have no choice, I hear your voice …"
I have no choice; I simply have no choice.
And this is where the story starts to get sideways. And this is where it swerves and turns, where it folds over endlessly … where I lose my place as if stepping backstage for a cigarette, a cup of water—I'm so damn thirsty, I'm so damn tired …—everything looks the same except for my face, which looks blurry at the window.
The yard is filling with snow.
I close my eyes and tighten my grip … I've been holding it all the while. I close my eyes and still, and still … the headlights coming in and out again behind curtains, the rattle of the blinds, the passing of people, footsteps, rubber.
It isn't hard to think about my life, about the life I've lived, the people I've met, the places I've seen and felt … how I met my wife. Berlin, on assignment.
It didn't rain a day all week. Everyone I saw seemed to be smiling. And she was the happiest of them all.
A café in Berlin with paintings of elephants holding instruments. The kind of paintings that look crude and half-formed, the kind that look like they were done by the baker's grandson. The kind that look as if they could come alive at any moment.
A day I'll never forget. And I can still taste the bitter smack of the black coffee, the bienenstich she ordered, the bienenstich she urged me to taste, and the way the sweet dough crumbled and dissolved the minute it hit my tongue.
I keep it there, safe and locked away, and with the Amaro Segesta too. For when I need a giggle. For when I need a reminder …
Next I know we are in the department store for six hours. Six hours in the department store. Ross, I think. Or T.J. Maxx. Unless it was Dillard's. Back in New Jersey. Her cousin's newborn had just died. We were trying to get our minds off of it. At around nine o'clock, I suggested a movie.
We cried and cried and cried …
It was the moment I knew I would never be able to have children, to have a child of my own.
Nothing worked; nothing ever works. I began looking at her and thinking of other women; sometimes not even other women; sometimes just formless, featureless pasteboards. Sometimes just a voice … something soothing on the stereo. Something like Madonna, the song playing on repeat …
"… You're here with me, it's like a dream
You're here with me … you're here with me …"
All you can ever do is try to look interested. It was the same way with my son, and his son, ever since they were born. It is the same way now.
John Peters. Peter Jenkins. James Allen. Robert Selden. He does something in the West Coast office. Everyone does SOMEthing. Even if none of us know what that is. You get paid, you DO something, right?
And especially my wife. My beloved wife.
"… Now I'm dancing … now I'm dancing … now—"
A sudden urge to undress. A sudden and almost inexplicable urge.
"Can't have adultery without any adults," she told me, the moment I came home early from work. Came home early from another mindless meeting with John, Peter, James … the three apostles plus Robert. And she was right. Because we were children, all of us … still are. Still resting our heads in our hands, on occasion, lifting our hands up to feel the sun …
"… Like a child you whisper softly to me …
You're here with me, it's like a dream, let the choir sing …"
She said good-bye. Just like that. Except it wasn't like that at all. It was more like, "See you, Toddy." See you. She still thought it best to use my nickname, the one she gave me when we first met, back in Berlin, that day at the café on Reichenberger. A day I'll never forget. Toddy. Hot Toddy. See you. Just like that.
I often think of last things. The silence between a song, the dying sun, the thin crispy crust of a Fornino slice in a nearly vacant garden. The city I'm in love with often scares me. The noise, the pulsing lights, all those hurrying others …
"… When you call my name …"
The watch is ticking in my pocket and growing louder.
And if you listen carefully, if you listen with both ears, and especially with earphones, you will hear the grapple and collision, the juxtaposition between religious and sexual ecstasy … the carnal contradictions that embody all sentient experience.
And that is why I'm just as much the son as I am the father, even now … and that is why, and that is why …
This song—this canticle—is so good, I might even reconsider everything. Take a nap instead. Take a vacation. Take a four-week salsa class. But then, but then …
This song is so good, it makes me want to do it, once again; it makes me want to go out with the sweet sound of a choir-backed, organ-fueled backdrop.
"… I'm down on my knees, I wanna take you there …"
In the span of only five years, Madonna moves from asking for a rich and affluent life, a life of materialism[1] in place of relationships, to a personal communion with our savior. But "Like A Prayer" is more than just a passage from apathy to intimacy, it also traverses cultural themes—Madonna, as a second-generation Italian-American, is still very much connected to Italy—themes like exile, departure, immigration, and of course, displacement. Of being here; of being nowhere.
What is the motivation behind action?
 "… I close my eyes, Heaven, help me …"
It is questions like these that ruined my life.
It's there when I come home at night; it's there when I leave … it's there at the back of my throat, kind of itching 'cause it needs to get out.
Just as a child, ten or twelve, when the realization struck me dumb. Peddling on a two-wheeler back from school. The world happening without me for the first time.
And now the low dead dull rumble of a snowplow passing through, taking the earth with it. The low dead dull rumble of my life.
It is still snowing. I can't see a thing anymore. I can't see my face.
"… no end and no beginning …"
No end, no end, no end to any of it …
Self-sacrifice brings the song's narrative full circle, back to Roman Catholicism. Back to God.
The world happening without me for the first time.
What is the motivation? What is the desire behind the act?
It is not so simple; it is not the simplest avenue to stride … to walk through life asking these sorts of questions—or any, really—even ones that are all of one word, even ones like—
[1] "Material Girl" (1984) consists of synth arrangements with a powerful backbeat. A robotic male voice repeats the hook Living in a material world while Madonna spasmodically utters the word Material, which has commonly been misconstrued—speaking from personal experience—as the popular American cereal Cheerios. 

Also by Chris Campanioni
Books by Chris Campanioni
Discover...
Browse through thousands of stories, poems and more. Whether you're into crimes comitted, tales true or dragons slayed, we have what you're looking for — written by professional and proven authors.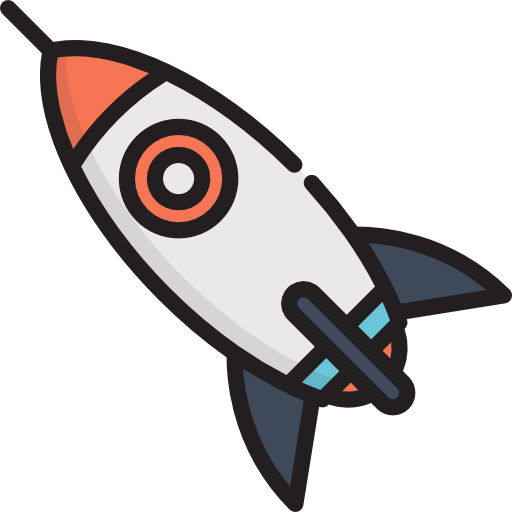 The more you read and interact, the more we can find new and exciting work for you.
Join now
Share...
Automatically make and receive recommendations as you read. Extend your experience through comments, sharing, connecting with authors and following readers with similar tastes. Reading becomes both personal and social.
Decide...
The more you do, the better your experience! We'll improve our recommendations to you and others based on what you've enjoyed and followed. The more a work is liked or person followed, the more impact they have.

Challenge yourself...
Set up a personal challenge to read more. Explore a new genre or author. Red Fez can help you discover more, keep track of everything you've read and broaden your horizons.
Join now
For Writers & Creators
Get published in Red Fez.
Create a single space to share all your published (and unpublished) writing.
Discover who is actually reading and enjoying your work.
Find your audience & identify your work to readers who enjoy what you create!
Get a better understanding of the strengths and weaknesses of your work. Discover your most (and least!) popular work.
Connect with your readers through comments, scroll posts and direct messages.
Connect with other writers in your geographical and interest areas.
Find a publisher through our extensive list of publishers.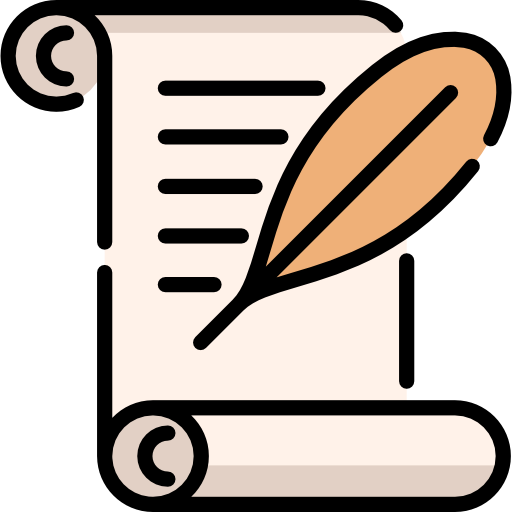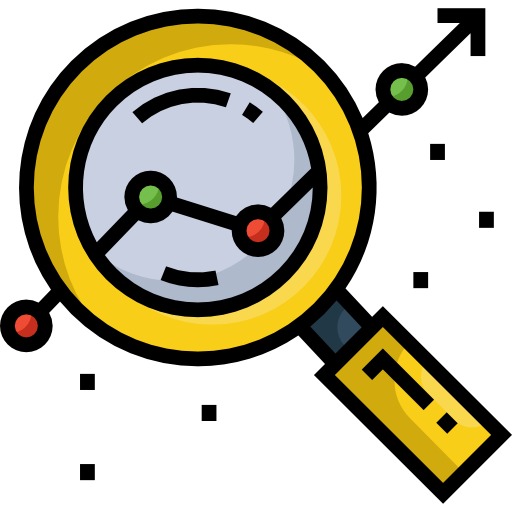 Get Started