arrow_drop_down
$18.65
arrow_drop_down
I'M ALREADY LATE for my dentist appointment when I see the dog being kicked so I walk on. Boot to the belly. Sad-eyed dog. Sorry boy; my teeth need cleaning.
The rain is coming down hard and Manhattan is swelling like a sore throat. Somehow there are worms on the sidewalk; little purple erections under my feet. If my sister was here she would pick them up and deposit them in a park, but no way, not touching that, and I let them wiggle out their time on the cement.
Sorry worms, sorry dog. That's what I'm thinking all the way up Broadway and onto 20th- 5 blocks from my appointment. I'm also thinking, "smile and the whole world, DA DA DA," but the sad-eyed dog pushes against me, and wins. On 21st I hail a cab in the direction I came from. (I'm coming boy, I'm coming.)
I say to the driver:
"I've just seen a guy- probably a junkie - kicking a dog on Lafayette. I'm meant to be at an appointment but I need to go back and get the dog. Maybe I can offer him money for it. Not that I can keep the dog, not enough space, but if we can get it, if we can just get it, we'll find him a home later."
There's no response from upfront, so I start over.
"Sorry, Sir, do you mind if we just drive up Lafayette?"
We do that.
We drive all the way to the top and all the way back down. At Canal I say, "just one more try," and we go up to 9th and come back again, empty handed and dirty teethed, dirty toothed, whatever. The man who kicks a dog is welcome in New York. The rain is not.
'New York is Killing Me' starts playing on the radio, I swear to god, and someone inside me is vindicating things, saying "maybe it wasn't a kick, but a tap. A gentle tap to the belly. Maybe maybe maybe, definitely," then- "Definitely yes. Definitely yes and move on! Call dentist! Make lunch! Back up hard drive!"
Then there's something from up front; a clearing of the throat, and the driver, (so far he is the back of a big black head and some hands on a steering wheel) says something.
He says:
"Always we are stopping to complain about the bad people in life, never talking about the good ones. I want to stop and say, today, you have done something good."
He has the accent of a French man carrying a grand piano down a flight of recently mopped stairs. It is French-ish, but slower, spacier, breathier.
He says "where next" and I tell him "home- Avenue B between 6th and 7th," and me and the back of the big black head and the hands on the steering wheel break off Lafayette. (Sorry dog, sorry dog.)
"My sister loves dogs. She has many many many of them. What she would do for her dogs? She would give her life. She has no husband, no boyfriend... she has dogs. I will tell her what you did today and she will be happy." He pauses, then says, "You know, In December I will marry the love of my life. He is a man and I am gay."
I say, "Cool," and carefully line up one bad response with another- "Did you meet in France?"
"We met at school in Haiti. We were 15. He was so beautiful I could not speak, so I just smiled, and he smiled back. One day, when we were 17, we were in the bathroom at school and I see he is wearing a pair of pink panties. So I said to him, "What are these?" He says, "If you ever tell anyone about this I will kill you," and I said, "But why are you wearing these?" He says, "Because I like the way it feels." "Where did you get these panties?" I ask, and he says, "They're my sister's." Well, I will tell you something; I had never seen pink panties before. Black and white underpants is all my mother bought me.
So I said to him, "Well, you can't keep wearing your sister's panties. I will have to buy you some of your own." So the next day we go to a shop and with all my pocket money I buy a pack of 4 panties in different colors. He says to me, "You keep two pairs, and tomorrow we will promise to wear the panties to school." Well, I counted every second until lunchtime, and when the bell rang we sneaked to the bathroom and guess what, oh ma god, we are both wearing the colored panties. Later, that afternoon he kisses me with his tongue. And we are like that everyday from then on, holding hands, kissing with our tongues, happy for the next two years. On his 18th birthday I made a promise that we would have sex. And I was very nervous about this day arriving. Very nervous."
We've turned onto Avenue A and I'm experiencing a not wanting to get there-ness. Plus I'm trying to assimilate what I've done to deserve such Intimacy From Up Front, but, honestly, I'm grateful for it, refreshed by it, and I throw my temporary Best Friend Forever a few smiles into the rearview mirror, like; go onnnn.
"First I give him a blow job. There is no education around this subject in Haiti. Around sex. Around blow jobs. So what am I doing? I don't know. But I have his cock in my mouth and then, oh ma god, all of a sudden there is an explosion."
The big black head jolts back.
"What is this stuff? I don't know. So I spat it out and started crying. Then I got up and left. And I am crying at home but I tell myself to pull it together and two hours later I ring back and say, yes, yes, I want to keep my promise. So I go back over and we do it. But the whole time I am thinking about my life, my future. I am thinking, what will my mom say? Will I be with boys forever? And the pain. There was blood, but mainly, it was the pain. After that, I don't see him for a week. And I think about it and decide, ok, I want to do it again. So the next week we had sex again. Well. It was the best thing I have ever felt. And I have been crazy crazy crazy for it ever since."
The road runs out. We pull up on the corner of home. The meter is turned off but Up Front is still talking so I stay still, see I don't even reach for my wallet.
"At 19 we go our own ways, we wanted to try it with other men. But never I loved anyone like I loved him. After five years we got in contact- I was living in New York and he was in Montreal. I pulled up, I remember, to this little cottage and knocked on the wooden door. When he opened it my heart dropped. I said to him, "I will make a deal with you. We can be friends, but if you ever try to kiss me, if you ever try, I want you to know that I will never let you go." And he said, "That is what I want. I said, "Take a minute to think about it." And he said to me, "I don't need a second." And this is why I don't care what people love, as long as they love something."
Because of the way he talks, I imagine my new friend's face is big and ball-shaped - eyes like fists, all that. But now he spins around and I see that his features are delicate, timid even. Eyes like chocolate M&Ms. He looks back at me, and then past me, way past me, all the way to Haiti.
"My sister is lobbying to make it legal to fornicate with dogs. She has had sex with her dogs."
"What?" I say.
"Yes. She has sex with them," he pauses, "but it is better than kicking a dog, do you think?"
"I don't know," I say, and I don't. The world is complicated. Boot to the belly.
Outside, the throat of New York is still swelling. People have turned the color of their umbrellas. I say goodbye to the driver and round off a profound conversation with a comment like, "have a nice wedding, man," or something like that. Sad eyed dog
We're all worms on the pavement, wiggling out our lives.

Discover...
Browse through thousands of stories, poems and more. Whether you're into crimes comitted, tales true or dragons slayed, we have what you're looking for — written by professional and proven authors.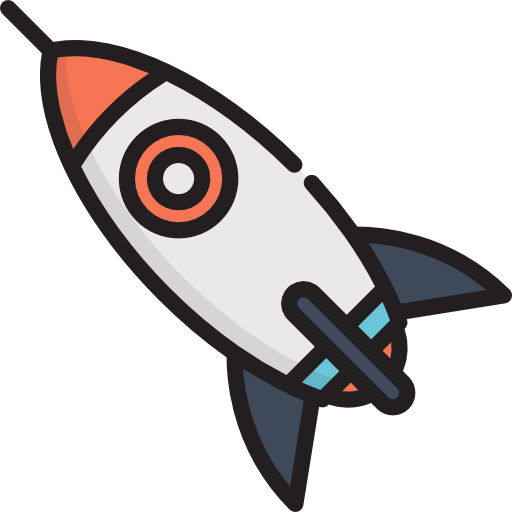 The more you read and interact, the more we can find new and exciting work for you.
Join now
Share...
Automatically make and receive recommendations as you read. Extend your experience through comments, sharing, connecting with authors and following readers with similar tastes. Reading becomes both personal and social.
Decide...
The more you do, the better your experience! We'll improve our recommendations to you and others based on what you've enjoyed and followed. The more a work is liked or person followed, the more impact they have.

Challenge yourself...
Set up a personal challenge to read more. Explore a new genre or author. Red Fez can help you discover more, keep track of everything you've read and broaden your horizons.
Join now
For Writers & Creators
Get published in Red Fez.
Create a single space to share all your published (and unpublished) writing.
Discover who is actually reading and enjoying your work.
Find your audience & identify your work to readers who enjoy what you create!
Get a better understanding of the strengths and weaknesses of your work. Discover your most (and least!) popular work.
Connect with your readers through comments, scroll posts and direct messages.
Connect with other writers in your geographical and interest areas.
Find a publisher through our extensive list of publishers.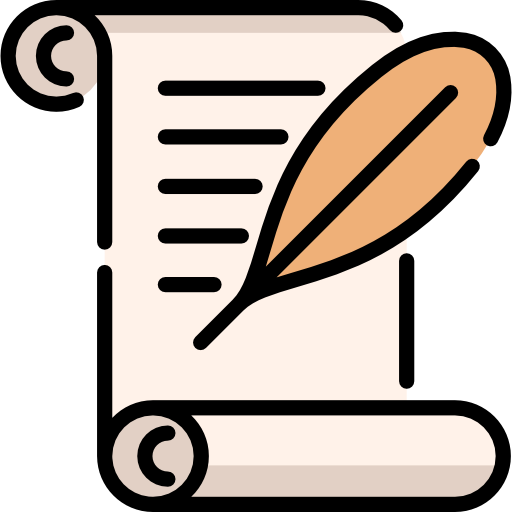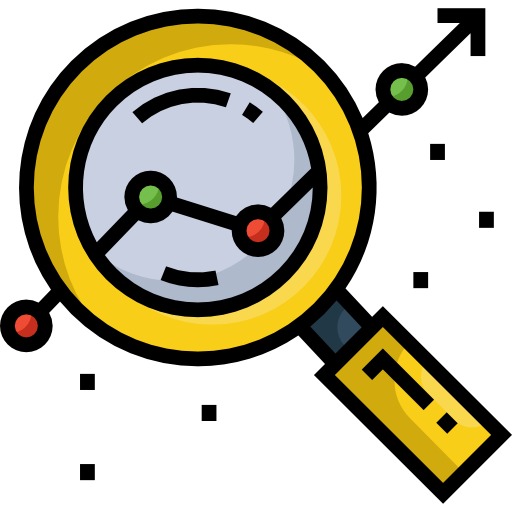 Get Started