arrow_drop_down
Sightings of a Black Bear at the Lake
arrow_drop_down
More work by Bradford Philen:
Sightings of a Black Bear at the Lake
THE LAKE, purposefully built in the hurried city's center, is always crowded. It's shaped like an amoeba. A certain softness emanates there. It's an escape from the hustle and bustle of the southern metropolis. Every inch of the place is serene. The water is quiet and still, so still that at times sail boaters have to paddle to reach the shore. Piles of pine needles nestle the edge of the walking paths. The foliage shines in the spring and summer and burns red and orange in the fall. Three steep hills mark the last mile.

In June Sumaira visited the lake clubhouse to ask if she and her sisters could walk the 2.91 mile paved path that follows the lake's edge early before the park actually opened. They weren't really her sisters, but that was beside the point. At first, Holt, the park manager, told Sumaira that the park only opened at dawn and closed at dusk. His reply was stiff, like his starched uniform, all khaki and tucked in, but that wasn't good enough for Sumaira. "But, sir, the month of Ramadan is coming," she said. "The summer day is too hot for walking. My sisters and I would very much like to come early. Even before dawn." She was wearing the traditional hijab and abaya, both black, and her pink and neon-green New Balance sneakers. She took her time pronouncing her words, keen to veil her Pakistani accent.

Sumaira and Holt went back and forth, Holt made a few phone calls, and finally they agreed. The park would open three days a week during Ramadan – beginning the week of July 7 – at 4:30 a.m. so that Sumaira and her sisters could make the 50-minute trek and share the suhoor meal before the dawn prayer.

A week into Ramadan the summer rains fell hard. On Friday it drizzled all day and stormed all night. There were tornados spotted in neighboring towns. Only Sumaira made it to the lake on Saturday morning. The night before her sisters backed out, saying it was too wet. When Sumaira arrived, Holt was in his green Ford Ranger.

"I'm surprised you made it," he said.

"Why—because of the rain?"

"Yep. Them some mean rains yesterday. Ya'll all right at ya'll's house?"

"Yes. Thank you for asking. And your family?"

"A few limbs in the yard, but that's all."

Holt said he'd be in his truck most of the morning monitoring the water levels and the paths for fallen trees and debris. Sumaira said, "Don't worry, I'll be fine. I'm just making my morning walk." She carried a flashlight and a pepper spray canister.

The air was cool and damp. Sumaira walked more briskly than she did when she was with her sisters. She passed the ¾ mile marker and heard a rustling sound in the surrounding forest. Undeterred, she kept her brisk pace, but froze once she felt the noise approaching. The thing was close. Sumaira gripped the canister, ready to spray. She shone the light at it and then it stopped. It was a bear, a black one. On all fours it was maybe three feet tall. The passing seconds clawed at Sumaira. Would it attack her, she wondered. Should I run? She was as still as the lake. What else can I do, she thought. The black bear did not notice her garb, like everyone else at the lake perpetually had, nor did it care she held pepper spray. With a few snorts and grunts, the black bear, turned from Sumaira and ambled back to the woods.


On the day of the Trayvon Martin verdict, an hour and a half after Sumaira started her trek, a fisherman was on the water in his twelve-foot skiff. Roxy sat alert at the front – at the bow. She was a mut, a little skittish, more so about the motor than the water, but she followed Wilson wherever he went. Wilson fished when he could – when his life let him: not yet forty, four kids, all girls, and a working wife, a teacher. He owned a small excavation company. The week's rains had stopped his work, too, so he went fishing. Wilson motored to his favorite spot, a hidden pool on the east side of the lake where bream were plentiful. The sun's rise gleamed through the green flora. Wilson cut the motor and set up his rod and reel. The cool, damp morning evaporated with the rising warmth of the day. Wilson got a few nibbles, and then Roxy perked her head towards the shore. She barked, anxious at what she knew was there. She couldn't take it, though, and, eager to reach the shore and the thing in the brush, she dove into the shallow water. She was a slow swimmer.

"God damn it, Roxy," Wilson said. "Get back here." He didn't know what to think, nor did he see anything that would have caused such a stir in Roxy. Wilson cranked the motor and steered towards the shore, lined by rocks and zigzagging tree trunk roots and shaded by waterweed and lily pads. The boat passed Roxy, but Wilson misjudged the water's depth. The motor blades struck the lake's floor and rattled the skiff. When Wilson pulled up the motor, the water turned red. It wasn't Roxy, but it was the fish: the carp, the bream, the catfish, caught by the motor, reddened dead.

Roxy struggled swimming. Wilson pulled her from the water and sat her in the skiff. Roxy shook herself while Wilson rested a moment. He was exhausted, more mentally than physically. The skiff's motor was shot. He'd have to paddle back to the dock. Roxy still looked to the brush of the shoreline, and then the bear, eight or ten feet from the water, rustled in view. Roxy growled grumpy, like she knew she couldn't do anything. The bear rolled in the pine needles, cracking limbs underneath him. He was playful, probably just a cub, Wilson thought. He watched for a while and then began to paddle back to the lake's dock.


The runner, tall and lean, like an oak tree, hit the path by eight o'clock. He would circle the lake three times, but call it, "basically nine miles." He was training, always training. On his second lap, just by the two-mile marker at the bottom of the first hill, the runner lost grip of his iPhone. He tried to catch the slipping object, but fumbled it. The headphones detached and the phone fell to the ground. The runner halted and then spotted the black bear in the forest. The runner was neither scared nor worried; the bear was simply a moment in passing for him, in the middle of where he started and where he wished to finish. With iPhone in hand, the runner made the appropriate slides and touches, and took four pictures of the black bear. Then, as if nothing had happened, the runner scurried along. The black bear watched him ascend the first steep hill.

By 10:15 Mopsy and Leslie-Lee, both grandmothers, had already seen the black bear. It was at the quarter-mile marker. They ran as fast as they could in the opposite direction. Mopsy wasn't startled or surprised, as she'd seen fox, deer, and snakes at the lake, but Leslie-Lee said, "If it's a cub, that momma's gotta be somewhere close." They watched him for a handful of seconds, but once Leslie-Lee scampered away, Mopsy wasn't too far behind. They made it back to the parking lot within minutes.

Yvonne, an X Ray Technician at Rex Hospital, walked every workday for just under an hour during her lunch break. She would work any Saturday – to make overtime – but never on Sunday. She was a choir member at First Born Church of Deliverance, and her husband was head deacon. She loved walking and exercise as much as she loved working – and church, of course. She walked and prayed and sang, mostly for her nephew, Ro-Ro, short for Roland James, who was incarcerated at Central Prison, "for that L," as her family called it. They never called it the full word, life; they all knew life was more than the physical life here. What did life really mean anyways, Yvonne thought. 25 years, plus parole? Life was a thing in the world. John 15:19. Yvonne was in the world, but not of the world. Her life was greater. Ro-Ro was stuck in this world, but he was innocent; he was just her nephew.

Yvonne passed the concrete dam at the one-mile marker and then the bear crossed the path, a few yards in front of her. Yvonne kept walking. She had never seen a thing like it. At first, she thought nothing of it. It moved like a big dog, she thought, a chow or something like that. When she heard the beast's paws' on the paved ground, however, click, click, click, she knew. She stopped. That's no dog, she thought. The bear went and rubbed its back against one of the tall pines that filled the forest surrounding the lake. That was the tipping point for Yvonne. She, too, like Mopsy and Leslie-Lee, ran away. She was scared. Terrified.

While running away, she turned and saw the black bear watching her. It got smaller and smaller. She crossed the concrete dam again and rounded the corner at the ¾ mile marker and then ran to Holt's green truck.

"It's a bear," she yelled.

"What?" Holt said.

"It's a bear," Yvonne said.

"Where?"

"Across the dam."

"Across the dam?"

"Yeah. It charged me. That thing charged me."

"Naw. Really?"

"Really!" Yvonne said. "It charged me."

"Really?"

"Really! Shouldn't you be rushing to shoot it, or something?" Yvonne had been running like the bear was just behind her.

"A black bear? Ma'am, you can't just go shootin' where there are people, especially at a park and in a resident area like this one. There are people here every day," Holt said.

Yvonne jumped in Holt's truck as she caught her breath.





     The runner finished his run. He was indifferent about the bear, and at finishing his third lap he had almost forgotten about it. On the way home from the lake he scrolled through the pictures on his iPhone. They were clear and the colors of the lake were vibrant. The bear was solid black, except for its snout, which looked mocha.

That night the runner uploaded the pictures of the bear to his Facebook and Instagram accounts. "Went running today, BEARly survived. lol," he wrote with the first posted picture. All that next week the runner and his family and friends posted comments. That's a BEARy good picture, smh. And, I think you need to shave, bro. And, is that an Abearican? And, some people convert to Islam, my friend converted to BEAR. And, h8 2B the BEAR-er of bad newz: Matt had plastic surgery and this is what happened. No one believed he took the pictures at the lake. The bear became a sort of social media theme for the week. The runner's parents posted old pictures of bears and other wildlife they had seen while traveling across country, in places like Yosemite and Aspen and Alaska. The runner's friends who lived near the lake went to just try to get a glimpse of it. Didn't see him today, maybe tomorrow. And, Maybe we should take some bait to see it, what do bears eat anyways? The reply:  bear-ies.

The runner continued to visit the lake almost every day.

     As soon as Mopsy and Leslie-Lee reached the parking lot, Mopsy called her husband John.

"Well, what do you want me to do about it," John said.

     "Call the police, John."

     "What are the police going to do?"

     "Well, I don't know, but they'll have to figure it out, don't you think."

     "It's not a legal question, Mops. It's a moral one," John said. She was Mops to everyone.

     "A what? John, what does that mean," Mopsy said.

     "That means that bear's a bear, and where else is a bear going to be? Just let him be."

     Mopsy convinced John to at least notify the local news station. Leslie-Lee thought John was crazy. "They should tranquilize that thing," she said. "This is a lake for people, not for bears. What if more come. That bear don't belong here."

     Later on the local nightly news, after the report on George Zimmerman's innocence, the anchor mentioned the black bear sighting at the lake. John and Mopsy laughed, a little surprised that they'd, in a way, made the news that day. They turned off the television and headed to bed.

     "That's a shame about that black Martin boy," Mopsy said.

     "Sure, it's a shame, but legally, that's what had to happen," John said. "The evidence didn't fit the crime. The juror even said it. Zimmerman feared for his life." They slept through the night and the next day Mopsy retold the black bear story to her grandchildren.

     Sumaira and her husband also watched the local news that night.

     "Someone else saw the bear," Sumaira said. "They must have called the WRAL."

     "I hope they get that bear," her husband said. "For the bear's sake."

     "What do you mean?"

     "Someone will shoot that bear or hurt the thing or they will feed it McDonald's until it gets diabetes."

     "My love, that's a bit extreme, no?"

     "No, I'm serious. Have you see those ducks. They don't look normal. I think they only eat people food."

     "They're geese."

     "Geese, ducks, same thing," her husband said. "You know I know they're not the same, but places are changing. No one is safe anymore."

     "Maybe you're a little paranoid."

     "Paranoid, no. Realistic, Summie, I am realistic. Next week the Senate will vote to stop Sharia law here in the state."

     "Sharia law?" Sumaira asked. "That doesn't make sense. There is no Sharia law here."

     "Exactly. But, there is the stand your ground law. Now, who is paranoid? How do we know our neighbors don't support this? They are too silent. Think about it."

     "I don't think our neighbors want this. They probably don't even know."

     Her husband shook his head. "They know. How can they not? And all this during Ramadan. I mean, look at this Martin boy. He never had a chance," he said.

     "Let's not talk about it. Not during Ramadan. Don't let the impurities of man spoil you, Alhamdulillah," Sumaira said.

     "We all have impurities, Summie," he said. "Someone must do something about this."

It was true, Sumaira thought, everyone had their impurities. She had many. Her mind was flooded by them. She was quiet and too tried not to listen to them, especially during the month of fasting. Sumaira left her husband watching the television to check in on her children, who were sound asleep on the bunk beds in the second floor playroom. The kids were getting bigger and in a few years they'd need their own rooms. Sumaira hoped her family would still be there in the house by the lake. They were making good money and her husband was just tenured.

Throughout the rest of Ramadan Sumaira still went on her walk, usually with her sisters, three days a week at 4:30 in the morning in her pink and neon-green New Balance Sneakers.

     Wilson took his time getting back to the dock. He paddled slowly and called his wife to tell her about the bear in the woods. She didn't believe it either, and they talked about where it may have come from. Wilson said there was no telling, but it probably wandered there during the week of rain and thundershowers.

In the skiff, Roxy fell asleep. Once they reached the shore, she coughed up lake water that had settled in her lungs. Wilson went home to see his wife and daughters, but then decided to take Roxy to the veterinarian just in case. Wilson took his oldest daughter with him. She was in fourth grade at one of the local year-round schools. The doctor said Roxy would have diarrhea for a few days but would be just fine.

Later that evening, Wilson, finally showered and clean, tucked his daughter into bed. The softness of a bedside lamp lit the room. Wilson's wife would come in later, after their daughter finally fell asleep, and turn it off. Before Wilson kissed his daughter good night, she said, "Daddy."

"Yes, baby."

"I'm glad I'm white," she said.

"What do you mean?"

"I don't know, but my things are always nice and new."

"That just means daddy and mommy love you and make sure you have what you need."

"But, some daddies and mommies don't?"

"All daddies and mommies want their kids to have nice and new stuff, but sometimes they can't."

"So what do they do?"

"They make do, baby. They make do. Every kid deserves to get what he needs. That's just justice I think."

"Will I go to college?"

"Say what?"

"Will I go to college?"

"Yeah, but let's get through fourth grade first."

"Okay," she said. She paused, had more to say. "Daddy, are we rednecks?"     

"No, baby, we're not rednecks."

"Are you sure, 'cause Bobby says we're all rednecks. Only, like Tina and Omar aren't."

"Well, can you take a look at my neck," Wilson said. He lowered his neck to his daughter on the bed for her to see. "Is it red?"

She rubbed her daddy's neck and laughed. "Uh, oh, Daddy," she said.

"What?"

"It's burned," she said. "What does that mean, Daddy?"

"That means Daddy is a redneck."

"What does that mean?"

"It means I work hard for you and your sisters to have nice stuff, baby. Time to sleep. We gotta get up early tomorrow. We got church."

"Will Mommy make chocolate chip muffins?"

"You know she will. Every Sunday."

"I like chocolate."

"Me too, baby. Me too. Say your prayers and go to sleep."

"I Love you, Daddy."

"Love you, too, sweetie. Good night."

Yvonne's hands were still a little shaky when she returned to work. The head radiologist told her to go home and rest. Her blood pressure was higher than normal. Yvonne called her husband. When she got home he was waiting for her with a glass of white wine and an ice pad for her head. Yvonne never slept well. She was a perpetual worrier.

"Here's some syrup for the soul. You know you need it, dear," he said, referring to the wine. Yvonne hardly ever drank.

They kissed. It was brief, an obligatory peck on the lips. Yvonne retold what happened when she saw the bear. She said she'd never been so scared in her life. She thought, too, that the park manager should have done something more, but she couldn't quite put into words what she really felt. "It was like he thought I was lying," Yvonne finally said. "Like I would make up a story like that."

Yvonne lay on their brown, leather couch, draped the ice pad over her eyes, and sipped the wine until she fell asleep. It was a deep sleep.

Yvonne woke up to her husband yelling at the television.

"Earl, what's the matter. Why are you yelling," she said.

"It's the Martin case. That boy's been convicted of his own murder. Don't make no sense," he said. He had been drinking whisky.

"Oh, Lord have mercy. What happened," Yvonne said.

"Zimmerman is innocent, so Trayvon is guilty of his own murder. It's like that boy kilt his self," he said.

"Earl, how much you been drinking?"

"Not nearly enough," he said. "It's another Emmitt Till, Yvonne. Those white women on the jury oughta be ashamed of themselves."

"Lord, Lord, I can't believe it," Yvonne said.

"A shame. Boy can be convicted of his own murder."

That night Yvonne and Earl fell asleep holding one another on the couch. Earl had three whiskies and two beers. Yvonne slid from his tight hold and walked to the front door. She looked outside. It was almost too quiet. The neighbors' porch lights seemed to be staring at her. It must be the wine, Yvonne thought, but she made sure the doors were locked tight. The next few weeks she wouldn't sleep much.

At church the next day all 28 youths came in hoodie sweatshirts. Prayer was loud and cathartic. Yvonne cried after the benediction. The mood was somber and quiet, as if there was an unexpected death. The pastor said, "We are all Trayvon Martin. Go forth in the world with Jesus by your side." Yvonne left clutching Earl's hand a little harder than normal.

Yvonne continued to walk at the lake, but, like everyone else, she never saw the bear again either.

Discover...
Browse through thousands of stories, poems and more. Whether you're into crimes comitted, tales true or dragons slayed, we have what you're looking for — written by professional and proven authors.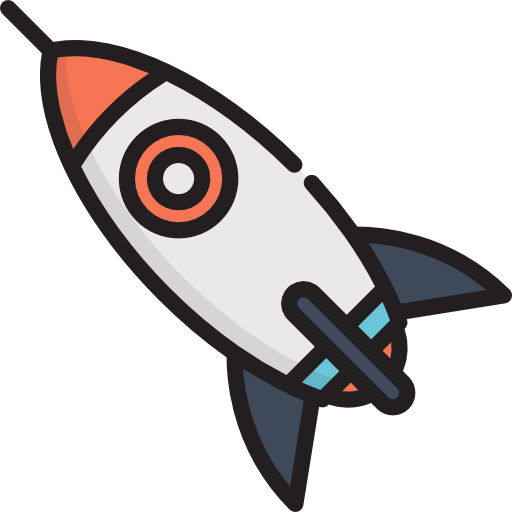 The more you read and interact, the more we can find new and exciting work for you.
Join now
Share...
Automatically make and receive recommendations as you read. Extend your experience through comments, sharing, connecting with authors and following readers with similar tastes. Reading becomes both personal and social.
Decide...
The more you do, the better your experience! We'll improve our recommendations to you and others based on what you've enjoyed and followed. The more a work is liked or person followed, the more impact they have.

Challenge yourself...
Set up a personal challenge to read more. Explore a new genre or author. Red Fez can help you discover more, keep track of everything you've read and broaden your horizons.
Join now
For Writers & Creators
Get published in Red Fez.
Create a single space to share all your published (and unpublished) writing.
Discover who is actually reading and enjoying your work.
Find your audience & identify your work to readers who enjoy what you create!
Get a better understanding of the strengths and weaknesses of your work. Discover your most (and least!) popular work.
Connect with your readers through comments, scroll posts and direct messages.
Connect with other writers in your geographical and interest areas.
Find a publisher through our extensive list of publishers.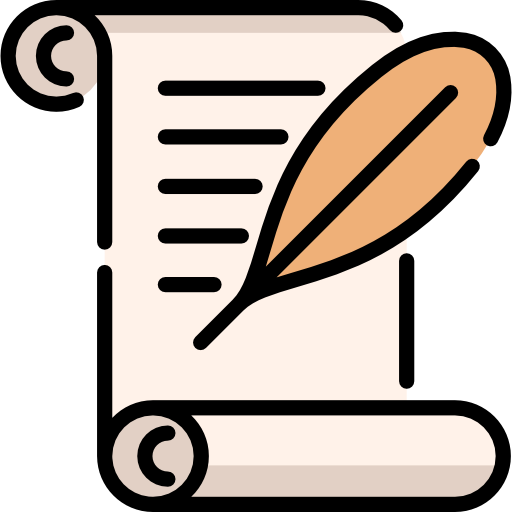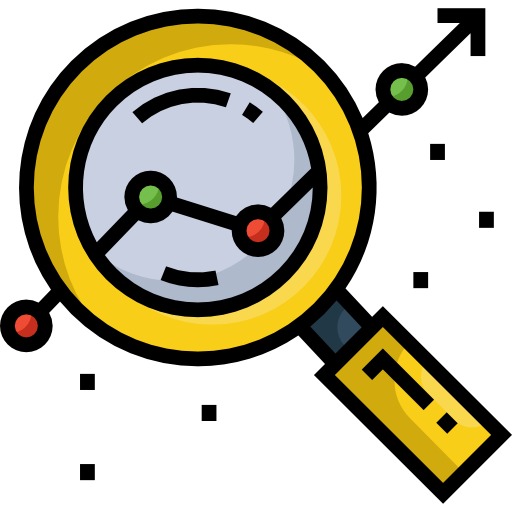 Get Started