arrow_drop_down
Study Abroad
arrow_drop_down
More work by Chris Campanioni:
In this part of the story, Francis is playing marbles.
Red, white, and dark green. He's sitting on a wooden bench in the Piazza del Duomo playing marbles, sketching them from sight for the first time, underneath the towering dome. Red, white, and dark green glinting in the sun protruding over the cathedral. Red, white, and dark green etched in pencil in a scrapbook he brought from Buffalo.
Everything else, he left behind.
The Cathedral of Santa Maria del—but to name an object, to name anything … is to suppress three-quarters (sometimes all of it; sometimes the whole thing) of life's pleasure, which comes from guessing, little by little … which comes from nibbling at the gift—like the way he is nibbling now, even now, on the edge of the bench—which comes from the enigma that must always exist in life—the life, at least the one Francis had made for himself, here in Italy, here in Florence, here in 2005 for three months and seven days—for it to remain exciting in a world of numbers, formulas, cauterized calculations. A world of measurements.
And he is guessing: Julie, Amanda, Mary …
She passes again, under the dome, in the midday sun. Always at the same time (Francis checks his watch), always with the same gait: a frisky skip with an air of something practiced.
Mother of God.
He could look at her for hours. Hours that became days, days that became weeks (three months and seven days made thirteen) … and sometimes he could (would) look at her, and forget he was even looking at her, forget he was even sketching the Cathedral of Santa Maria del Fiore from sight.
For the first time.

Francis had a ritual. Walking through the aisles, peering at the faces. Nuns were good; nuns were the best. There were no nuns. At least there were children—a dozen or so, and almost all under ten years old—and one or two small dogs. As far as he could see.
Walking through the aisles, peering at the faces …
The air felt cool and stale as always, except this was only his third time on a plane. Cool and stale and the smell of coffee on carpet and the sound of seatbelts clinking. A stewardess with rosy cheeks and too-red lips smiled above him and began tapping shut the overhead bins. Peering at …
"Please direct your attention to the video monitor as we perform our safety procedures and follow …"
… the faces.
He didn't want his plane to fall from the sky; he didn't want to disappear. Up here, up in the air, alone and lonely, he tried to feel all the love he was afraid to feel on the ground.

Born and raised, and born again.
He had to get out, leave Buffalo, study abroad. He had to leave his life there too.
Francis allows a thought to pass before his eyes even as the girl skips by, even as her dark blond hair ripples in the Arno breeze, even as her eyes dart for a moment to meet—no …
"You gotta score tonight, Francis, you gotta rail one of these sisters tonight. Plow one of them asses like it's snowing on Christmas. You hear?"
"You hear?"
"You here?"
Francis was here and he wasn't. Francis was just nodding his head. Nodding his head and smiling in the company of strangers he called brothers, as they laughed and belched, as they kept tally with their sport, the kind of game in which scoring was the only thing that mattered.
"She's gonna get the BC tonight."
"What? You never heard of the BC?"
"The BC, baby."
"The beautiful cock."
"And she's gonna wish she had two."
"And she's gonna wish—"
Francis had spent a lifetime just nodding his head, clutching a beer he never quite finished, smiling on the outside. Wishing.
"What, Franny? Are you a faggot now? Are you a queer? Are you a fucking pussy?"
Coercion, aggression. Masculinity through violence was especially useful at parties. Masculinity which depended upon every man's capacity to conquer women, fulfill them, wipe them away like leaves on a rake. These roles were learned in childhood, Francis thought, just not his. These roles …
These people, they know nothing, he thinks now, as the girl stops skipping, stands in front of the bench where he's still sitting, smiles. Nothing, nothing. These people know nothing about life and me—at least I know that. And it's getting worse, all the time, worse, much worse. All the time. Worst instead of better. Much worse.
He looks up, blinks twice, smiles back. She was gone.
And Florence provided the backdrop for his beautiful escape. Rising over the city, winding through the hills, he could move; he could breathe. Along the banks of the river, under the stitches of the past, he felt as if he was present for the first time.
Francis had been studying architecture at the University of Buffalo; now he studied her: the swell of each breast and the curve of her hip when one foot touched ground and the other soared behind her in an S. The shape of her face in profile, long and slender and lovely … the way her thick brown eyebrows almost met during certain expressions, a silhouette of shadows flickering across her cheek when she walked under the dome, just before noon, soft as breath. He would trace a line down the center of her forehead, nose, lips pressed together in his scrapbook, shading the tensions of her torso as her blouse ruffled in the breeze.
She was gone.

And he was sad for no reason, or no reason he knew of or could guess. Just being there, alone in the plaza filled with people, walking with his headphones on again, walking along the curved sidewalks, which weren't even sidewalks, again.
All he could think about was his memory of himself, who he was or what he had been doing for the last several years, walking along with the street-corner wind and the sad smell of time (his scrapbook almost filled) …
What have I been doing? (Walking with his headphones on again.)
The everyday repetition of the same phrases, the same faces, the same smiles at the same intersections of each conversation (which, although sometimes different, all ended with the same graceful good-bye). Tacit answers as soft as sand, a faint nod. He had an obscure panic of entering into an angle of a room that was not already shaded by the comfort of custom.
He was sketching again, but this time his eyes were closed.

"It would be interesting to find out what goes on in the moment when someone looks at you and draws all sorts of conclusions."
"One moment? But there are so many …"
"Per favore," she tilts her head back, laughs. "Tell me something, then, so that I don't have to make a false picture."
"At school," he says, clearing his throat, "my thing was sketching."
"Sketching?"
"Yes," he nods, bites his lip, messes around with his hair, scratches the lobe of his ear.
Francis and the girl—he never asked her name; she never gave it—are at a café on the other side of the Arno, a panorama of the city spread at their feet. The moon is out, the stars are out … her décolletage glistens in the dim light when he pushes her seat back in.
"I could sketch anyone, anywhere."
"Fond of looking?" she laughs, pointing at Francis's scrapbook, inching forward, uncrossing her legs and pressing her knees together. "Or is this not a sightseeing trip?"
He averts her gaze and slips into silence, looking at her, looking at her and him and the round table and the stilted chairs they're sitting on through the mirror behind the bar he's looking into.
"At school, everyone needed a thing. That's just the way it was. The way it is," Francis says, another thought passing through his mind. He removes it the moment he turns his face back to meet hers. "Maybe it goes for everything. Maybe it goes for life, too, because without my drawings I'm nothing."
"I think you are funny; I think you Americans are all—aren't you even going to ask me my name?"
"What can you be," Francis interrupts, looking back at both of them in the mirror, "if you don't have anything to call your own?"
"But why do you have to own anything?"
"We always make objects of each other," Francis returns. "Don't we? I mean not you and me, specifically, but we do. All of us. It's …" he pauses and looks directly at her. She is biting her lip and her forehead is furrowed. She seems out of breath or hardly breathing or breathless. He knows there is a difference. "Unavoidable, isn't it? Something we can't rid ourselves of."
"What's that? And aren't you even going to—"
"Our desire to occupy space. Our desire to …" Francis frowns, letting his gaze linger again on the tattered scrapbook. "I don't know. Hold on to each and every piece of it. Like we might die if we didn't."
"You think people can just disappear like that?"
"You think people can't?"

Before Francis fastens his seatbelt, he reaches over to slide the window shut.

Also by Chris Campanioni
Books by Chris Campanioni
Discover...
Browse through thousands of stories, poems and more. Whether you're into crimes comitted, tales true or dragons slayed, we have what you're looking for — written by professional and proven authors.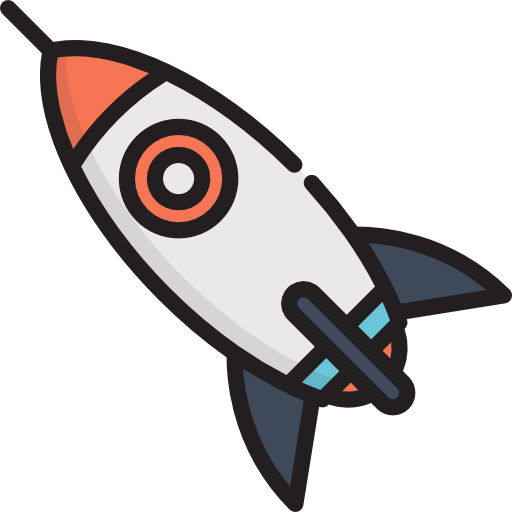 The more you read and interact, the more we can find new and exciting work for you.
Join now
Share...
Automatically make and receive recommendations as you read. Extend your experience through comments, sharing, connecting with authors and following readers with similar tastes. Reading becomes both personal and social.
Decide...
The more you do, the better your experience! We'll improve our recommendations to you and others based on what you've enjoyed and followed. The more a work is liked or person followed, the more impact they have.

Challenge yourself...
Set up a personal challenge to read more. Explore a new genre or author. Red Fez can help you discover more, keep track of everything you've read and broaden your horizons.
Join now
For Writers & Creators
Get published in Red Fez.
Create a single space to share all your published (and unpublished) writing.
Discover who is actually reading and enjoying your work.
Find your audience & identify your work to readers who enjoy what you create!
Get a better understanding of the strengths and weaknesses of your work. Discover your most (and least!) popular work.
Connect with your readers through comments, scroll posts and direct messages.
Connect with other writers in your geographical and interest areas.
Find a publisher through our extensive list of publishers.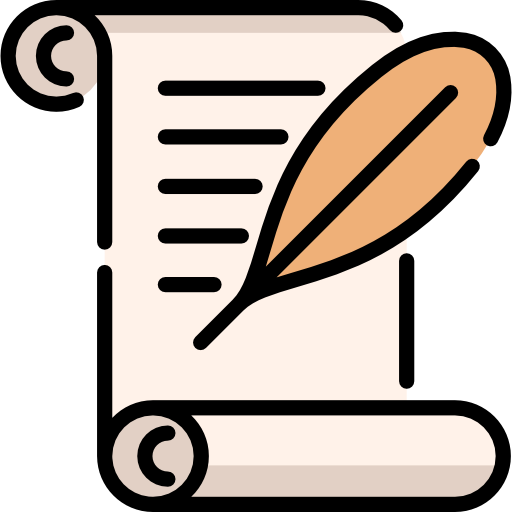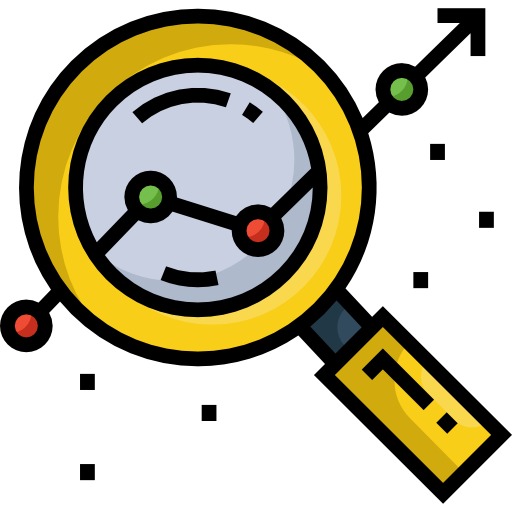 Get Started