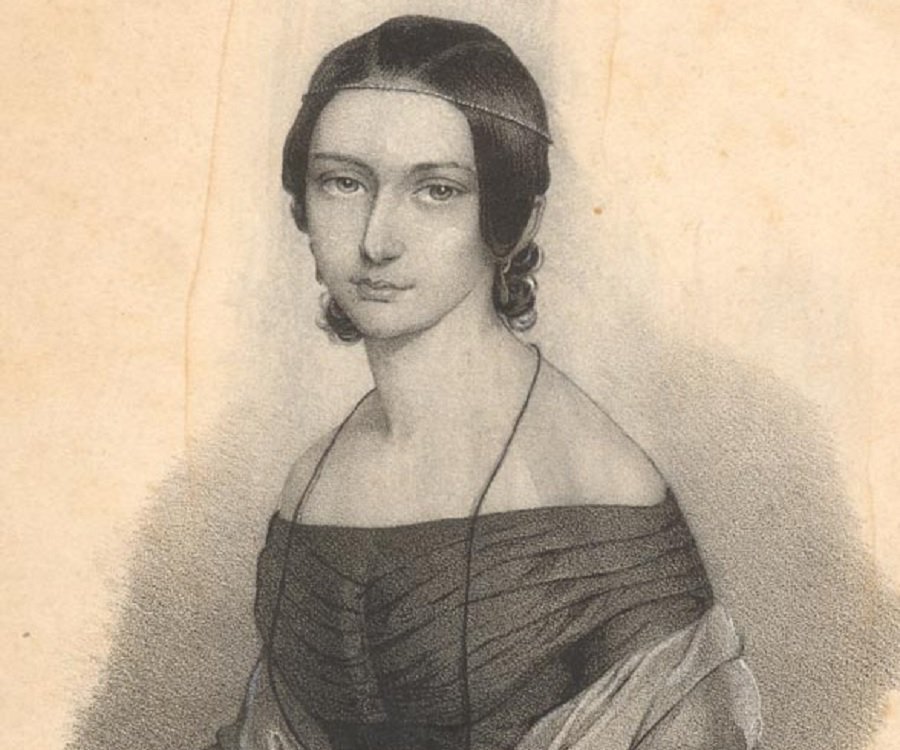 She was a child prodigy whose European piano debut before she had even reached her teen years was greeted with critical acclaim. As she matured, she continued to receive laudatory reviews and her performances were frequently sold out. She learned to compose as well, but some of her works did not come to light until the twentieth century. She lived in an era when women, other than singers, almost never performed publicly or composed. She did both.  
Her circle included many of the musical giants of the nineteenth century and she was the confidante and muse to two of them in particular: Robert Schumann and Johannes Brahms.  She was an influential leader of the Leipzig conservatives during the musical war of the romantics that occurred in the latter part of the nineteenth century.   
She was the mother of eight children, four of whom perished before her. Throughout her life she demonstrated extraordinary fortitude and strength of character in meeting the adversities that befell her. She was honored by having her image depicted on the 100 Deutschmark note as well as on the German Famous Women postal series. 
Clara Wieck
Clara did not start to speak until after she was four years old, joining other such worthies as Albert Einstein and fellow pianist Arthur Rubinstein with that condition. Friedrich Wieck, her father, started teaching five-year-old Clara to play piano pieces by ear to see if deafness was causing her to be mute. Later, she said she was not "entirely cured" until she was eight years old. 
Clara's parents divorced when she was five years old and, under Saxon law, her father took custody of Clara and her four brothers. Clara's mother, a famous singer at the Leipzig Gewandhaus, could not reconcile with Wieck because of his rigid personality and ultimately embarked on an affair with Wieck's best friend. Clara and her mother, who remarried, only had limited contacts through letters and occasional visits after the divorce.  
 Friedrich Wieck had studied theology but made his career in music, and he soon developed a reputation as a stellar music teacher. From age five forward, Clara became his prize pupil and received daily lessons in piano, violin, singing, music theory, harmony, composition and counterpoint. She practiced an additional two hours a day, employing her father's instructional techniques and methodology. Little time was left for Clara's general education, which suffered as a result. She did not experience a normal childhood, either.
Clara's demanding regimen paid off and by the time she was nine she had already given her first public performance. In 1830, when she was eleven, Clara made her formal debut at the prestigious Gewandhaus in Leipzig, where her mother had sung, with the orchestra under the baton of Felix Mendelssohn. She followed this with a highly praised concert tour to Paris and other European destinations.