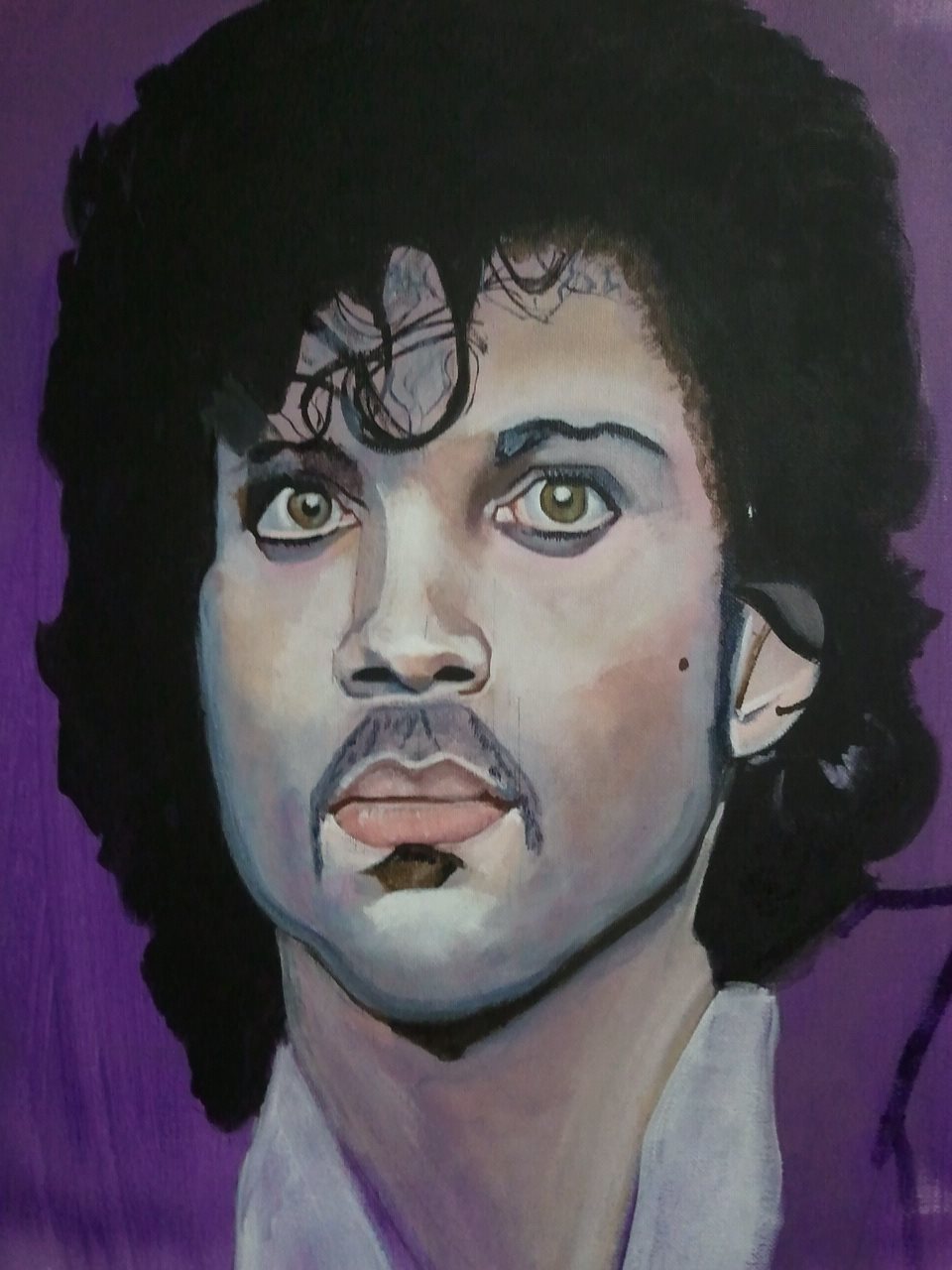 APRIL 21, 2016
My day had started out rather slow, being fatigued from the epic walking that I did the day before. My girlfriend and her brother had gone to the psych ward, so I was home alone at the apartment in Ogden, Utah. If wasn't for this place, she, our fur kids and I would have been homeless in California. We were lucky to have what little we had. Until things drastically improve, this is what we have to make do with.
This day, I had intended to celebrate the birthdays of both Iggy Pop and Robert Smith by playing their music. I brewed some coffee, do some household chores then later finish my film reviews list. Just then, close to 10am, there was online report of a death at Prince's compound, Paisley Park, named after one of his songs and record label. My heart sank and any activity I had planned laid dormant. I searched every reliable news source. By 11 in morning, it was confirmed:
PRINCE WAS DEAD AT AGE 57.
Immediately, a purple funk had shrouded my day. I don't recall what the first song that it was possible for me to play was, but the first quote that came to mind was a lyric from "Sometimes It Snows in April". With that changed my cover page to black and white photo from "Under The Cherry Moon" and posted:
"Always cry 4 love, never cry 4 pain"
Of course, those words were easier said than done. I was heartbroken for many reasons, but the biggest one was that I knew that I no longer possessed any of his physical albums or 12 inch singles, having sold my massive record collection to buy an HD camera in 2012. Luckily, I found a Spanish website that contained many of his videos and live performances, many of which I had never seen. As the day progressed, my only communication with the outside world was Facebook and friends of mine whos were also in mourning. With each video or article posted, we shed rainstorms of tears, reflecting on how that man changed our lives.
The first song that I recall hearing from the Minneapolis Genius or The Artist Known as Prince was "Delirious", which was maybe 1982 or 1983. It was on the radio, catchy and appealed to my preteen sensibilities towards the spastic joys of a great song. Many years later while working in a record store, it would become realized that the song was about getting a blow job! Once again, literally blowing my mind about how much of a great sense of humor and a knack for song crafting "That Skinny Mother-Fucker with The High Voice" has! Then maybe I heard "1999" or "Little Red Corvette", but not making the connection until the release of his most known album and movie, Purple Rain. And given the background from which I come from, it had struck a life-changing chord similar to the way punk rock, psychedelics and forward thinking politics did.