arrow_drop_down
The Power of Being a Ninth Grader
arrow_drop_down
More work by Aurelia Lorca:
The Power of Being a Ninth Grader
For thirty years I have had a sob locked inside my throat, thirty years exactly since I was in the ninth grade.
It is now over thirty years old – a red Hello Kitty pencil box with the little ducks, and a little duck eraser inside, that I received as a gift for my tenth birthday from a friend who I sat next to in class. I was certain that he attended my party only because of his stepmother, and the crush he had on one of my friends. I never thanked him. I put my guilt into the pencil box. Never used the eraser, or the vial of lead for my mechanical pencils. I did not want to think about how well he knew me, how I was the youngest kid in my class. How I did not care about boys or crushes. How I wanted to be a writer. How much I loved Hello Kitty. 
I love writing because I love stories. My love for stories is central to my resilience.  Since I learned how to read, my love for storytelling has protected me, and helped me understand the power of imagination, and taught me how to have compassion for others. It is what helped me finish college and graduate school. I bring it with me to work every day, and it sustains me despite whatever challenge. Yet in a myriad of ways, my love for storytelling has entailed a long and complicated journey that I have struggled to fully understand. Nonetheless, writing and teaching stories are how I face the world, and being a ninth grader again.  
There is something about being a ninth grader that can be magical. Like Dorothy on her journey in The Wizard Of Oz, ninth grade is a journey, where sometimes we learn that the only power we need is already within us. For Dorothy, the ruby slippers are symbolic of the inherent power she possesses along her journey along the Yellow Brick Road to Emerald City and back home again to her ordinary world of Kansas. What more perfect symbol than sparkly ruby shoes for the journey of a character who aspires to travel somewhere over the rainbow?  And yet, they also reflect the innate power of compassion that she has but struggles to understand.
Unlike sophomores who teeter between tinges of optimism, cynicism and weariness, and juniors who wearily and anxiously anticipate, "this will be over soon," or seniors who know "this will be over soon," freshmen have an abundance of emotion – enthusiasm, dread, and indifference, or a mixture of each – for the newness and strangeness of high school. As ninth graders we have left our ordinary worlds of middle school and have embarked on a journey that will most often leave us feeling like we have been swallowed up by the unknown. We will experience tests and trials but victories will be short lived. Perhaps we do not see the big picture yet in the ninth grade, however, in time we will learn that we will repeat this cycle over and over again. It is the monomyth, the hero's journey, the archetypal pattern that our story will always follow.  
No matter how many times I teach ninth grade English, I gain new realizations, namely, how important it is to keep talking with the inner ninth grader inside of me. 
The ninth grade class at the high school I attended had the torture of something called freshman swimming. I was the only girl in my class whose mother refused to buy her a Speedo swimsuit, and instead wore a pink flowered suit with a ruffle on the butt. My teacher, Coach Walthour, a former Olympian, who won the bronze metal for the 400 butterfly, was an intimidating, barking old man, near retirement. To complicate matters, the captains of the boys water polo team decided they would practice during the time we had freshman swimming. Needless to say, I suited up every day, but sat trembling on the bleachers with my towel wrapped around me. At the end of those torturous first six weeks, my teacher said, "HENARES THE ONLY REASON I'M GIVING YOU A D- INSTEAD OF AN F IS BECAUSE I DON'T WANT TO SEE YOUR SORRY ASS IN MY CLASS AGAIN."
That first grading period my grades were abysmal. I did not try at much,seldom did homework, refused to take notes. I stayed in the girl's locker room of the gym during lunch.  
It wasn't just being a high school freshman. To explain all of it would be too much to put into words, even now thirty years later. But there was something, something that affected all of us. Within our first month of freshman year, Daniel died. Daniel was supposed to be captain of the freshman football team, everyone loved him. Daniel is who gave me the Hello Kitty pencil box when we were in the sixth grade at Catholic School. 
Our high school was a very small school, only 650 students.  (To put it in perspective, the entire freshman class of 2021 has more students.)  The first week of school, after football practice, Daniel went for a ride on someone's motorcycle without a helmet. He crashed and was on life support for three weeks. My English teacher made the announcement to us that he had passed away. We didn't have classes for the entire day. Coach Walthour didn't make us suit up or swim. None of us knew how to process what had happened. We were reading The Human Comedy by William Saroyan in freshman English. In his introductory essay, "Why I Write," Saroyan said he wrote to cheat death.  While Daniel was on life support I made a vow to myself that if he died, I would keep writing stories and in doing so, cheat death. But I could not cry. For thirty years I have had a sob caught in my throat, trills from a numbed tongue of duh, so to speak.      
To understand our inherent power, what fuels our resilience, is to understand our vulnerability. To put it more simply, our vulnerability is central to our resilience. According to Brene Brown, "Vulnerability is not weakness. Being vulnerable involves emotional risk, exposure, uncertainty. It fuels our daily lives. Our willingness to be vulnerable is our most accurate measure of courage. To be vulnerable to let ourselves be seen, as well as to be honest. Vulnerability is the birthplace of innovation creativity and change. To create is to make something that has never existed before. There's nothing more vulnerable than that."
Daniel and I were the only two kids in our sixth grade class who had parents that did not vote for Reagan. Daniel was open about his vulnerabilities, his differences. He would tell everyone how his father and his step-mother had him going to Catholic school because they wanted him to have a good education. He would tell us repeatedly how his parents were teenagers, only fifteen years old, when they had him. I do not know how many times he told us these things. Some of the kids were aloof. Some were snooty. I was snooty. I wanted to be perfect. I wasn't. Of course I wasn't – I didn't even understand what perfect meant, much less the subjectivity that went into such a state. I was a prissy little troublemaker. Our teacher made Daniel and I sit together because neither of us could sit still. At first, I hated it. We bickered, but Daniel eventually became my friend. He was always a nice guy. Daniel was one of the only people I told about my father's illness, about how sometimes when I was at my dad's house, I was left alone in the room my grandmother had died in, and there was never any food. Daniel told me to love my dad even though he was sick. For my birthday, Daniel gave me the Hello Kitty pencil box. For some reason I thought the gift was a prank, so I never thanked him.    
Daniel and I transferred to public school in seventh grade. At Catholic school Daniel might have been an outcast, but at public school, at Carmel Middle School, he was one of the cool kids. I realize now he was cool because he was a nice kid, because he knew how to be vulnerable and show empathy. I did not know how to talk about my vulnerabilities. I thought vulnerability meant weakness. I wanted nothing more than to fit in but I did not know how.
I would have been a jerk, but I was too bullied by my peers to be snotty. I was eleven years old when I was in seventh grade, shorter than most kids, but not smaller, and my hair was a giant broom shaped poof of thick frizz. It was the late nineteen eighties: Guess jeans, jelly bracelets, K-Swiss, Swatch watches, and t-shirts advertising Corona beer or surf-boards were in fashion. Hairstyles for girls meant short bobs, or boy cuts. Think Madonna, think Courtney Cox in that Bruce Springsteen video, think Molly Ringwald in Pretty In Pink. At my middle school the coolest girls, the ones never without a boyfriend or left alone at dances, wore their hair short. Jackie, Daniel's eight grade girlfriend was the exception. Her hair was always tied into a thick long braid with a ribbon that matched whatever she was wearing that day. Years later Jackie told me about the wonders of flat ironing. 
I spent middle school yearning to look like MTV.  I cut my hair short; however, I looked more like an electrocuted poodle than Debbie Gibson. I no longer had to wear a Catholic school uniform. In my glee, I spent a brief time wearing two Swatch watches, pink, green, and yellow jelly bracelets, and oddly patterned Guess jeans my mother bought me from the clearance rack at Macy's. I abandoned the habit of two Swatch watches after someone accused me of not being able to tell time, but kept wearing the Guess jeans, even though they were too tight and covered in paisley and green plaid.   
Throughout seventh and eighth grade my father was ill and I was often unable to see him. There is so much about his illness that has taken me decades to understand. As a seventh grader in Carmel California where even the beaches are whitewashed, I stopped caring about my father or his illness. I just wanted to fit in. I wanted to be perfect. I wanted to change my last name.  I stopped speaking Spanish. In seventh grade I was reckless while riding my bicycle, and ended up with a head injury, a large jagged scar resembling a thick-lipped tilted smile on my left hand, and a week in the hospital. Gum chewing became an obsession along with picking my face. I began a twenty year struggle with acne and hair products. I got kicked out of my honors classes, and spent the rest of seventh grade breathing through my mouth, sitting behind a kid who I suspected ate pork rinds and passed gas just to annoy me. I always made sure to sit in the back of the room, with no-one behind me, otherwise I'd leave class with a mass of spit wads in my hair.  
In eighth grade a really cute skater boy threw an oozing beetle into my hair.  He told me, "it probably had bugs anyway," and part of me believed him. Years later at one of our reunions, he cornered me and cried how he was sorry, he was so, so sorry. His parents were divorced, too. His mother was also a single mom and a teacher.  
At the end of eighth grade my classmates voted me best hair as a joke. Our senior year they voted me best hair again. I refused the award even though I was told that it was not a joke. It never was. Yeah, I had crazy curly hair that was different. But my classmates really did think I had the best hair.   
Ultimately, I just did not understand how vulnerability makes us beautiful, if we have the courage to embrace our own imperfections and practice compassion for the imperfections of others. 
Daniel never picked on me in middle school. Sometimes he would defend me if he saw anything go down.  Most of the time he would shake his head and say, "I told you. People will be cool if you just be yourself."  
I still have the Hello Kitty pencil box Daniel gave me for my birthday in sixth grade. I never thanked him for it. But I have kept it for all these years.  
My first six weeks of high school were abysmal. My grades were terrible. But by the end of the fall semester, I improved my grades and even earned an 'A-' in Phys Ed. Yet, it wasn't my grades that helped me "just keep swimming."  I had good teachers, and learned how to have friends. I also had older peers who were kind to me – two senior girls I was in orchestra with, who were also Latina, and encouraged me to accept all the ways I looked and felt different.  
The archetype of the hero's journey, or the monomyth, is best explained through a circular diagram than an outline or an essay. It reflects the cycles all journeys reflect, and what we keep coming back to. Thirty years later I am still the same girl I was in the ninth grade, filled with enthusiasm, dread, and indifference for the world.  I am still the girl who sits terrified and trembling on the bleachers, I am still the girl in the back of the class with her nose buried in a book. The girl who has had to shrug off the poor grades of those first six weeks of school, pick up the broken pieces of herself and re-emerge triumphant by learning to practice empathy and compassion for those around her. I have never stopped being the girl who vowed to one day become a writer, cheat death, and at last say thank you to a childhood friend, not out of survivor's guilt, but survivor's gratitude.  

Discover...
Browse through thousands of stories, poems and more. Whether you're into crimes comitted, tales true or dragons slayed, we have what you're looking for — written by professional and proven authors.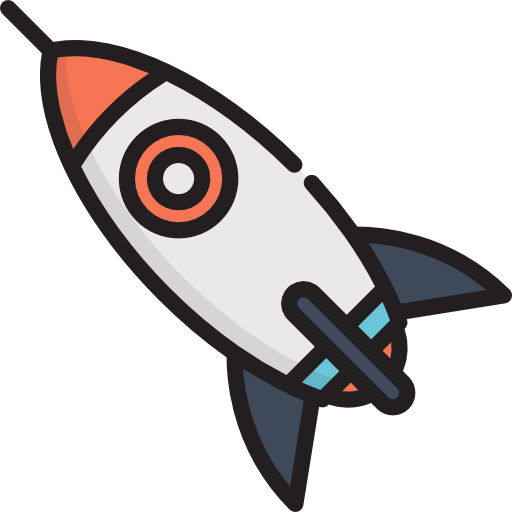 The more you read and interact, the more we can find new and exciting work for you.
Join now
Share...
Automatically make and receive recommendations as you read. Extend your experience through comments, sharing, connecting with authors and following readers with similar tastes. Reading becomes both personal and social.
Decide...
The more you do, the better your experience! We'll improve our recommendations to you and others based on what you've enjoyed and followed. The more a work is liked or person followed, the more impact they have.

Challenge yourself...
Set up a personal challenge to read more. Explore a new genre or author. Red Fez can help you discover more, keep track of everything you've read and broaden your horizons.
Join now
For Writers & Creators
Get published in Red Fez.
Create a single space to share all your published (and unpublished) writing.
Discover who is actually reading and enjoying your work.
Find your audience & identify your work to readers who enjoy what you create!
Get a better understanding of the strengths and weaknesses of your work. Discover your most (and least!) popular work.
Connect with your readers through comments, scroll posts and direct messages.
Connect with other writers in your geographical and interest areas.
Find a publisher through our extensive list of publishers.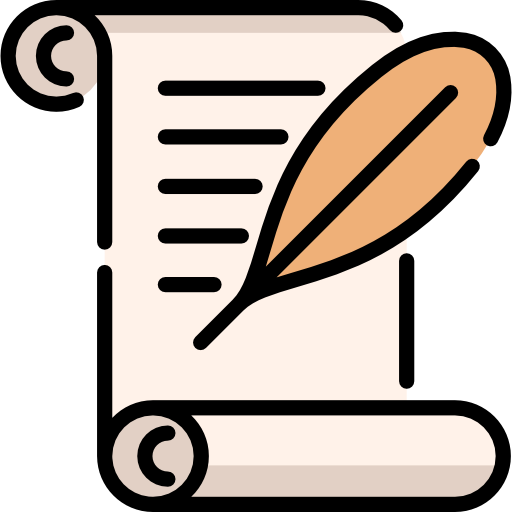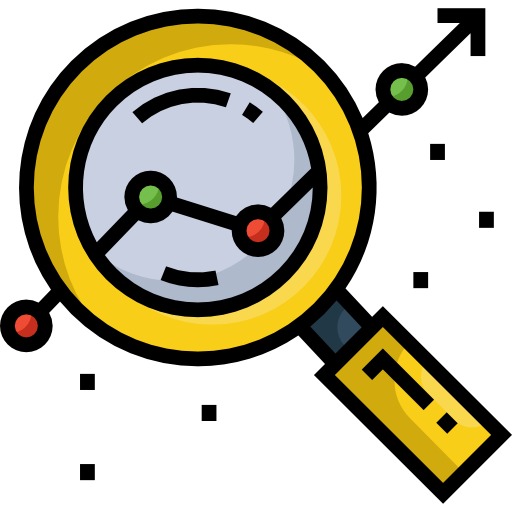 Get Started