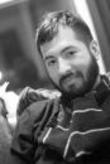 arrow_drop_down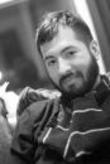 The Last Days of Los Angeles # 8
arrow_drop_down
More work by Luis Rivas:
The Last Days of Los Angeles # 8
I ONCE HAD A FRIEND NAMED NOAH. He killed himself years ago.
We were drinking and drug buddies. He was more into grunge and classic rock and I was into punk but our common ground was getting shitfaced on whatever we could get our hands on, which usually was a consistent amount of Kessler blended whiskey, Natural Ice, low-shelf vodka, prescription drugs and strong over-the-counter cold medicine such as Coricidin. Whatever we could get our hands on, we swallowed.
We were underage but had a few connections with the local Van Nuys liquor stores and knew many older friends that were always willing to readily contribute to the delinquency of minors. But Noah preferred the harder shit on a more steady basis. We all did hard drugs: coke, speed, crack here and there—although I can't say with pure surety that heroin wasn't involved.
Out of all the drugs, acid and mushrooms were mainstays. I was going to Los Angeles Valley College then, or at least trying to anyway, somehow making it to class in the mornings. This would be in between our all-night drinking and drugging binges, rolling out of bed—usually a stranger's bed or motel room floor—with my spiked-up-hair still solidly defiant, un-showered and stinking with all the toxic shit from just hours earlier seeping out from my pores like tiny reverse sewer holes.
Earlier when I said that our common ground was drugs and alcohol, that wasn't entirely true. We both were into poetry, literature, philosophy—anything that documented the experimentation of conscious-bending, self-actualization, anything that had at its core a creative character to it. He was a big fan of Jim Morrison, Kurt Cobain, Jimi Hendrix—but also read William Blake, Nietzsche, Schopenhauer and other classic writers and thinkers. There was nothing contradictory of reading intellectual literature at the time; the world was shit—it only mattered how we could describe or document it as articulately as possible. We romanticized self-destruction.
Being 19 or 20 then I had hopes, aspirations of becoming a writer, potentially getting paid for it in some capacity. But Noah really didn't have these far-off plans or dreams. He was content in knowing that the world was limited and fundamentally flawed with profound and stinking bullshit. We would argue from time to time. He'd make fun of punk rockers. I'd make fun of hippies (although he wasn't one, we'd label him one anyway just to fuck with him).
In our darker conversations we would confess our disappointment with the way our lives were currently going and the bleak hopelessness of how they were going to end up. Noah had it in his head that shit wasn't going to get better. I wasn't as convinced but definitely battled with severe depression at times; I felt worthless and aimless, specifically in college. I had no fucking idea why I was there. I was always just told, "When you graduate high school, you go to college. That's just what you do," never mind figuring out what you want to do with your life or how you want to live it.

One night he had dropped a few tabs of cheap acid and along with a few other druggie friends we all decided to walk around Van Nuys, alongside our old high school (for some reason, most likely a deep-rooted psychological one, we always wanted to get high and fuck shit up around the high school). That night we were sitting on the stone benches out front of the school on Cedros Avenue staring at the tall row of trees, watching the halogen street lights and the white moon shoot down through the skinny and crooked branches.
Noah turned to me and said, "The trees look like people, like body parts."
I looked at them, cocked my head, saw the points where a branch sprouts off from the trunk resembling a vagina, an elbow or a knee; they definitely had a flesh-life quality to them just then. Maybe not human but definitely flesh. Meat.
"They kind of look like meat hanging upside down," I said.
"Yea, like human meat!" Noah said.
We walked down the street looking at all the trees, him through acid-colored eyes, myself just drunk and high. But sure enough, one by one, each tree started turning into a torso, a bleeding ripped-apart leg, a long penis, a severed arm.
We envisioned a world where all the trees were mangled, carved-up dead bodies on display. How he didn't succumb to a bad trip, I don't know. But we briefly talked about making a psychedelic-experimental art film on this idea: have the protagonist walk by carrying on a conversation nonchalantly with someone while the background streets and sidewalks are juxtaposed with lined-up naked, bleeding bodies.
We thought of ourselves as geniuses with a unique and great idea. I had promised to write a screen treatment of it, and he would be in charge of something that escapes me now—maybe securing the vast quantities of drugs that such a project would demand, I don't know.

For whatever reason, that memory still stays on the surface of my mind's waters; it doesn't sink into a place where I have to try to retrieve it.
One day I was online and Noah had logged on with AOL Instant Messenger. He messaged me saying that he was thinking of killing himself. I wasn't necessarily the best person to come to with suicide prevention advice, as I was struggling with similar thoughts at that age. Nonetheless, I said that we were too young to know anything, even in our hopelessness. Shit, I mean, we weren't even legally old enough to drink! We quickly switched to another topic. This was the last pseudo-conversation we ever had.
Eventually, we stopped talking. It wasn't climactic. No fights. No arguments. One day, I simply decided that maybe I shouldn't waste so much time, money and youth on getting fucked up. I tried to remain interested in school, but eventually dropped out. A year or two went buy. I landed a job that I hated. I was with a girlfriend that I hated. I was still living at home, which I hated. A friend on Instant Messenger sent me a message.
"Did you hear?"
"Hear what?"
"Dude, Noah and Anthony killed themselves!"
"Don't fuck around like that."
"No, seriously! They killed themselves. It was on the news."
He sent me a link to the news story online. It happened up in a remote area of Woodland Hills. Anthony was a longtime friend and band mate. They both shot themselves in the head. Anthony was 19 and Noah was only 18.
Not too long ago I drove by his mother's old house in Van Nuys and wondered how his younger brother, mom and father were doing. I thought of what most people probably think about in moments of reflection and grief. Should I have said something differently? I replayed all our times together, trying to figure out a puzzle—was there a word, words or something that should have been said, either by me or someone else? But Noah was too smart for goodie-feelie cliché. He was a realist, a cynic, a borderline genius, possibly an addict, an alcoholic, but someone who spoke articulately on art, writing, life and especially music. How do you reach people like that?
Thinking back and remembering our drug-induced dialogue on the meat trees, I wonder: was this a direct glimpse into the viciousness of a foreseen future, one filled with death, violence, tragedy, absurdity?
Probably not. Like most things in life, it was most likely completely random and unrelated.
Now with each completed semester, each meaningless research or reflection paper that I turn in, each published article or awarded scholarship, each step closer to a degree and promised normalcy, I hold Noah as a memory of inspiration, and of caution—but careful not to dehumanize him into a cautionary tale—no, Noah existed as a young man seeking out his identity, battling demons, privately and publically but always through art and creation—that's the part that I choose to elevate above everything else.

Discover...
Browse through thousands of stories, poems and more. Whether you're into crimes comitted, tales true or dragons slayed, we have what you're looking for — written by professional and proven authors.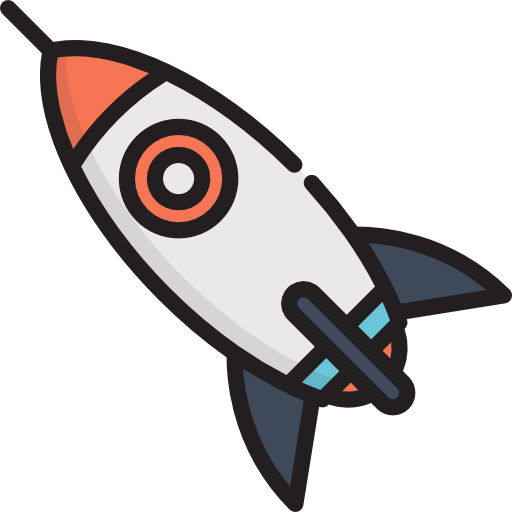 The more you read and interact, the more we can find new and exciting work for you.
Join now
Share...
Automatically make and receive recommendations as you read. Extend your experience through comments, sharing, connecting with authors and following readers with similar tastes. Reading becomes both personal and social.
Decide...
The more you do, the better your experience! We'll improve our recommendations to you and others based on what you've enjoyed and followed. The more a work is liked or person followed, the more impact they have.

Challenge yourself...
Set up a personal challenge to read more. Explore a new genre or author. Red Fez can help you discover more, keep track of everything you've read and broaden your horizons.
Join now
For Writers & Creators
Get published in Red Fez.
Create a single space to share all your published (and unpublished) writing.
Discover who is actually reading and enjoying your work.
Find your audience & identify your work to readers who enjoy what you create!
Get a better understanding of the strengths and weaknesses of your work. Discover your most (and least!) popular work.
Connect with your readers through comments, scroll posts and direct messages.
Connect with other writers in your geographical and interest areas.
Find a publisher through our extensive list of publishers.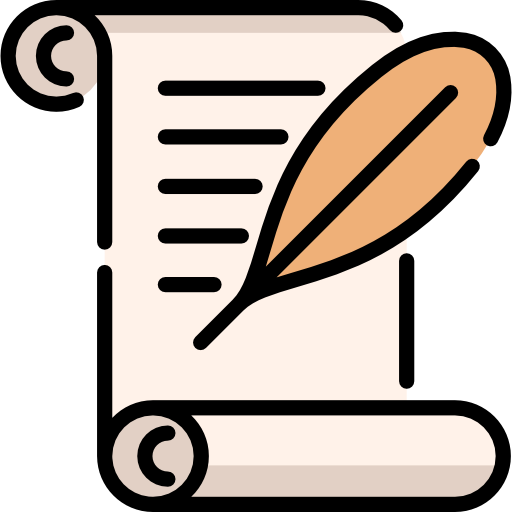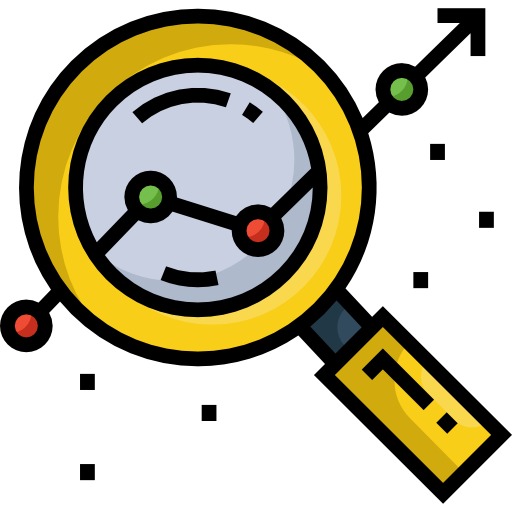 Get Started