arrow_drop_down
They Were All My Friends. And They Died.
arrow_drop_down
They Were All My Friends. And They Died.
SIXTEEN: waist-length braided pigtails, threaded Atlantic Blue. Manic Panic ribbons wrapping up my face. Friendless at school—too odd for the gifted kids; too many A's to hang with the stoners. No car to go off campus at lunchtime. Even the benches for outcasts had no room for me. Just me and my Walkman and the top of a banyan tree in the courtyard - my two constant friends. Mammoth Records, Kill Rock Stars, Brilliant! Records, SubPop, SpinArt!, Taang! My headphones sealed out the clatter of the hallways. On the weekends, shows at The Edge in downtown Ft. Lauderdale. My dad drops me off and picks me up later than he probably should allow me to stay out when I call from the payphone around the corner. I meet up with no one and know only the fumbling kisses of the teenage boys I lock eyes with around the pool tables, or smoking on the landings of the upper floors. Their flannel shirts damp with the South Florida humidity and riddled with the smoky, sweaty smell of live music and spilled beer. My favorite histories are learned from the boys who work at Uncle Sam's and Echo Records. Their shit jobs made their opinions gospel. I learn to love the bitter flavor of coffee, black for affectation, and the proper pronunciation of espresso: The Mudhouse, Hot Moon, The Nocturnal. Café s littered with books it seemed important to read, playing music it was important to hear over their shitty stereos. Into. The. Future, the techo-voice taps, every Sunday at midnight, signaling the beginning of 120 Minutes. Insomnia or overcaffienation: the music is my friend.
Square peg, round hole. I walk laps unsneakered around the track in P.E. My Doc Martened feet will cost me a grade. I don't care. My headphones block out the catcalls of the jocks who think blue hair means blow job. Each quarter mile breaks the leather in, softer, pulls blisters out of my skin, builds the calluses. Thundering chords and bass lines punctuate my boot falls on hot Florida asphalt—how can I possibly understand grunge, in a place where it's always sunny? Punk Rock Rachel, whose torn fishnets and cutoffs always earned her detention, runs the zine Psycho Times, and on her way to withdraw from Nova, slips me a cassette: Sonic Youth, Flipper, Nirvana, Thatcher on Acid, Dead Kennedys, Minor Threat. Her handwriting is messy. I can barely tell one band from another. Three months later, everybody smells like teen spirit and unwashed hair from hats we don't need in perpetual 85-degree weather.       Chords are like friends, but better, those scratchy vinyls mailed in brown paper from the farthest corner away from where I am. The 45's come from the place of rain and darkness—what that must be like? —where the pretentions of fashion are actually based out of the necessity, because of unforgiving Puget Sound's weather. Through the murky crackle of my blown out headphones—not the kind you tuck inside your ear canal—but the old kind, the ones that are worn like mittens: chord, chord, jangle, sonic boom, like the H-bomb dropped inside. Between the convoluted machinations of the unspooling cassette and the overtaxed wiring of the headphones, there it is. There. Rachel's smile was like a middle finger in the center of her face. How fitting she slipped me that tape before leaving the high school where she would never be welcome. The tape was my door prize: I wouldn't win, but it was at least something to content myself with.       The cheerleaders started wearing Pearl Jam shirts and designer combat boots from Nine West. Somehow WHORE got scrawled on my locker each of the four years I walked those halls. Weekends were for the kinetic pulse of mosh pits; I learned how to take a hit and throw elbows, ride the crowd like a primordial surfer, choke down fear and dive off the edge of the stage before security could catch me, hoping their arms would open up before the pavement raised high enough to meet me. My nose was broken  and reshaped itself to give my face character. So many miscalculations of my youthful hope: my shorts got torn from groping fingers, and I learned how to define irony by being violated by strangers while onstage Stone Temple Pilots sang "Sex Type Thing". Looking for the yellow laced boots to help me, I learned the way a suedehead can nod and suddenly there's a pack, and the guy with sticky fingers suddenly has bloody lips and a broken hand. I learn to shout "oi!" from the music. I learn the kind of knowledge that's useful on the streets, in the pit and sometimes even in my classes; all of it gleaned from the lyrics and my listening. I'm grateful not to have a car; the bus rides are study time. The Cure teaches me the rudimentary elements of Camus: I am The Stranger, killing an Arab.       Then there were the deaths, rolling out like a black carpet from hell: So what if you don't remember where you were when Kurt Cobain died—I  remember where I was. My loss felt no less valid, the loss no less mine for not having met him, or any of the others who joined him. Loss sounded like those disembodied voices, haunting my headphones. They died in attics, and bathtubs, in the backs of tour buses, forgotten in their addictions, or worse: they died of natural causes, how unglamorous! Cancer, heroin, madness—it was like reading "Howl", except in the glossy pages of Rolling Stone. The next year I discovered dorm rooms were as claustrophobic as the classrooms I tolerated in high school. I was still in Florida, there were still banyan trees to climb, and I was still more at home inside my stereo than I was at a party. Jeff Buckley sang "Hallelujah" and then dove into the Spider River. Netted three days later, he was an unlucky dolphin snared up in the tuna net, blue polish on his toes,  another mojo pin that fell to the silt and sediment on the bottom of the river's floor.       Today's music technology: how lazy it makes me, with any song I want to hear at any time only a click away. News breaks and folds faster behind the tubes and wires of the internet, and headlines burst and fade as quickly as fireworks. Ash falls and this time it's hyperlinks to obituaries best left untouched by the forward momentum of this strange new world, links that break and turn into 404 errors quicker than it seems fair. Jim Carroll lived to be 60. That's longer than anyone—himself included—would  ever have bet. One more man I'll never meet. But my world is softer because he was alive. He was my friend where the streets were all lined with so many strangers, tucked into my Walkman, my locker, my dorm room. Now I walk a track without a coach timing my laps and my headphones are so different, just tiny buds, nestled down into the coils of my ears, jacked into an iPod that's smaller than a pack of gum, with hundreds of albums at my disposal. So many songs, and none of them sound as urgent anymore. I keep my hair weird to remind me, though it's professional enough to skate by under the radar—pink, platinum, half-and-half with black. The weird hair is the whisper of memory, of the friendless teenager  I'll never stop being tucked behind my ears. I cling to those old friends, the songs.       When I go to a show, the crowds are less violent—sedate, in fact—unless it's a punk show. Cigarettes are mostly forbidden inside clubs now, and smokers are the new pariahs, outside where they huddle against the wind with their lighters and cupped hands. The smell of cheap beer, perpetually spilled on sealed concrete floors, isn't quite the same. There's less sweat. The band is called She Wants Revenge, and I get it, because for everything and everyone lost, I still do. My friend the music is so different now, with all these conveniences the songs to help me get by should be easier to find, not so deeply lost in the vast webbings of the internet. The music is wrapping around my head and worming into my ear, and before I know it, I'm sixteen again. I stand alone, lost. I'm in the front row but far away; my Doc Martened feet are stuck in something gummy spilled on the floor. I'm hearing the singer hiss "I want to fucking tear you apart" but all it sounds like when it hits my ears is those are people who died, died.
.

Discover...
Browse through thousands of stories, poems and more. Whether you're into crimes comitted, tales true or dragons slayed, we have what you're looking for — written by professional and proven authors.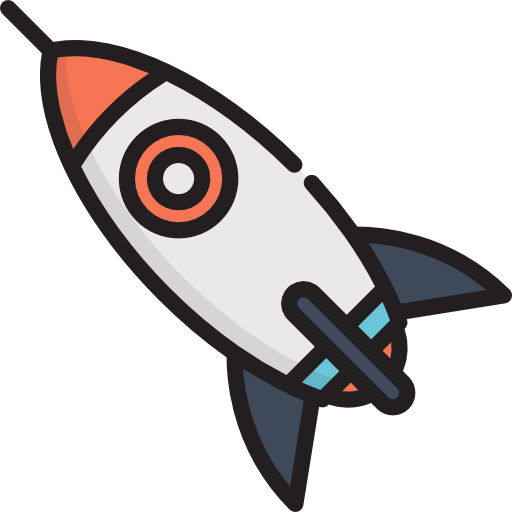 The more you read and interact, the more we can find new and exciting work for you.
Join now
Share...
Automatically make and receive recommendations as you read. Extend your experience through comments, sharing, connecting with authors and following readers with similar tastes. Reading becomes both personal and social.
Decide...
The more you do, the better your experience! We'll improve our recommendations to you and others based on what you've enjoyed and followed. The more a work is liked or person followed, the more impact they have.

Challenge yourself...
Set up a personal challenge to read more. Explore a new genre or author. Red Fez can help you discover more, keep track of everything you've read and broaden your horizons.
Join now
For Writers & Creators
Get published in Red Fez.
Create a single space to share all your published (and unpublished) writing.
Discover who is actually reading and enjoying your work.
Find your audience & identify your work to readers who enjoy what you create!
Get a better understanding of the strengths and weaknesses of your work. Discover your most (and least!) popular work.
Connect with your readers through comments, scroll posts and direct messages.
Connect with other writers in your geographical and interest areas.
Find a publisher through our extensive list of publishers.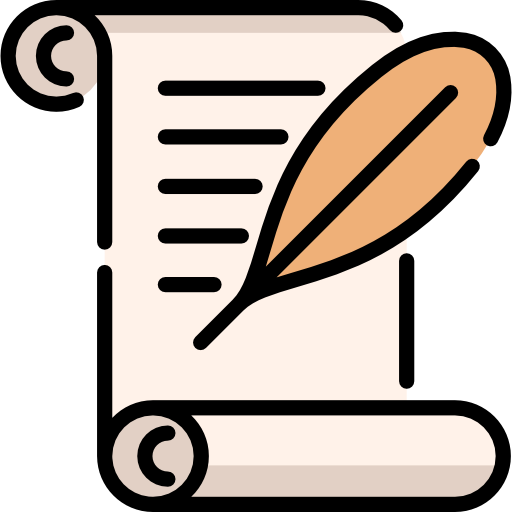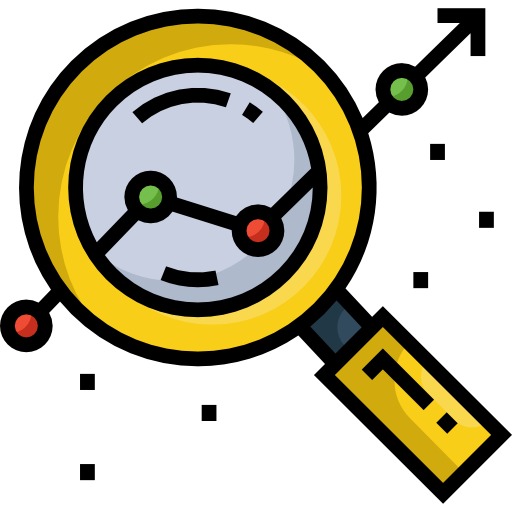 Get Started