arrow_drop_down
JESSICA
arrow_drop_down
More work by Bud Smith:
IT WAS A GENERAL ADMISSION SHOW at the gates of oblivion. I waded through a sea of people all patiently and inexplicably waiting to see from way way way way far away. You'd almost need binoculars. These people, they were easy to part. Elbows. Death threats. Sweat dripping. They didn't like it, when you got in front of them. For some reason they thought that the spot was theirs and it was a high crime to take it from them.



Just passing through, I am, on my way to the front.
"Hey ASSHOLE, We were here first!"
"What's the deal jerk? You should have gotten here 4 hours ago like us!!"
"IDIOT! You just stepped on my camel hair thigh high boots."
"Can you believe this guy?!!"



And I guess they were right to complain, it's just too bad that I don't care at all about complaints. Especially complaints at an outdoor general admission concert. However, not being one myself to really complain, I tend to get hostile when people complain to me about pointless shit. If you've got a problem, you're better off to just go on ahead and do something about it.
I was slowing down because I had made it three quarters of the way up towards the stage, and thought I'd rest until the band came on. I'd come with a friend, but had no idea where the fuck he was. It didn't matter. I was the one who had driven. I thought about my nightmare pickup truck in the parking lot. I was hoping it wasn't on fire. There was always the high possibility my nightmare pickup would catch on fire.
It caught me off guard when a mouse- sized girl tapped me on the shoulder and spoke in this mouse- sized voice. "Hey do you think you can move a little to the left I can't see the band."
Everywhere you looked there were people piled on top of each other.
"You're at a show."
"But I was here first, man."
"The native Americans were here first." I said.
"What...?"
She had bright blue hair and black rimmed glasses. I didn't notice too much else about her. I was too busy turning around, ignoring her annoying me.
The roadies came out and set up and then they went away and we all stood around watching the amps do absolutely nothing against the eternally unflinching red light backdrop.
I reached a nice place as I got lovingly drunk. This happened because of the mystery flask I keep in my coat pocket. Third song in, the girl was tapping on my shoulder again. She was handing me a bowl to smoke. Now we were friends? Sure whatever. The band goes on, they smash through their songs. The neon- haired girl and I keep drinking from mystery flasks and she keeps smoking me up.

"Can I stand on your shoes so that I can see?"
"Can you what?"
"Stand on your..."
"No way. Why don't we just get closer?"
"I don't think we can. It's like a wall..."
"Come on... let's get right up front."
I started shoving my way through the crowd of people and pulling her behind me. I heard her coo with delight. I tugged her harder and we moved through the impossible wall of people like a new knife cutting apart a birthday cake. Every time the crowd moved in the slightest bit to scratch their asses or take a sip of beer or clap along to a song we were ZOINK in the spot that they used to occupy. Shouts of hatred from them, but oh, look at us, moving up, moving up and then, blink your eyes and here we are, right at the front of the stage.



"I can't believe it!" She said.
At our destination, the full weight of the night was overtaken by explosions of light and well meaning noise. Echoes of echoes and after an hour and a half of unwavering unstoppable joy eventually no one could take anymore music and the band had to stop playing even though it was the sharpest music anybody had ever heard, it just cut you and then had the decency to sew you up.
Suddenly the crowd stopped dancing and the fireworks faded, the DJs and sound manipulators, violinists, cellists, bassists and all others, said: "THANK YOU!!! Goodnight."
and they ran off. So what happens next? Well, the chick with blue hair and black rimmed glasses wanted to know if she could get a ride to the train station so she could try to catch a train from Brooklyn to Philadelphia. "I don't know where the train station is…"

"Oh." She was pretty hot though, in an I'm a crazy lunatic stripper kind of way. "Well… where are you going now?" She asked me.
"New Jersey."
"Can you give me a ride to Philadelphia, I'll pay you."
"Sure."



We were half an hour down the highway when it occurred to me...
"Fuck." I said.
"What?"
"Marty."
"Who's Marty?"
"The guy I just ditched in Brooklyn."
"Oh..." She said, "Hey can I ask you something?"
"What?"
"Why does this truck smell like it's on fire?"
"Because it probably is." I say.



She had her own apartment on Lombard street, and she smoked more weed than anybody I had ever seen. She was a fake artist, real life exotic dancer at various clubs on the Strip Club strip. She had this photo album full of naked pictures. She kept flipping through the album and talking about how, one day, she wanted to paint something on the brick wall outside her house with her tits. We talked and talked in circles, passing a bottle of wine back and forth until our teeth were so purple that we looked like we'd been in a huckleberry pie- eating contest.
Jessica also wanted to talk about the pulsating light of the intergalactic consciousness reverberating through the blast furnace of the unrandom universe and all the possibilities of everything- all at once without limit and without censor. She wanted to comment on everything piled upon everything piled upon everything, As if every topic known to man was in the midst of a horrifying orgy. I looked frantically at the door and she said, "Do you want to fool around? Is that something you think you would be into?"

So we took our clothes off, turned on the black light and started to fuck. A bunch of tingly sensations ensued and she said, "Do you want to go lay down on my bed?" Do I? HA!
I'll even lay down on the shag rug, which you haven't vacuumed in over a year. She insisted we have the light off, but when I said that I don't like to fuck in total darkness, she reminded me that I don't know her well enough to fuck her, and that just because I am in her room that doesn't mean that we are going to fuck. "We're not going to fuck. Leave the light off."
Leave the light off. Such a strange thing for a girl to be adamant about when she insists on showing a photo album of herself all kinds of naked as soon as you show up at her apartment and smoke all of her weed and drink all of her wine. I did what anybody in my situation would've done, I reached down in the darkness and felt between her legs...



"Hey! A little quick there, pal!"
"Just making sure you don't have a cock."
"No, I'm good." She says as she climbs on top of me and sticks her tongue in my face. A lot of that happens and I battle back with my tongue because that's what you're supposed to do, tongue battle. A tongue fight to the death. I am most of the way enjoying it all but she's flailing around like a maniac and I realize it's not her fault, it's because we're drunk and stoned enough that we've lost control of our bodies. I believe I was flailing around too. Who wouldn't have been? It was a perfect opportunity to flail. All of us are just looking for a little bit of compassion and understanding and the opportunity to flail out of control. After a while I climb on top of her, and not bothering to stick it in or anything like that I kiss her for awhile. She kisses back rubbing her hands all on the back of my head practically ripping my hair out. Then, things get strange.
I go to kiss her again and I miss. She's turned her face in the dark, and I accidentally lay a big smooch on her cheek. I notice her cheek was wet. Like if she had been crying. Was this fucking girl crying? She probably was! She had blue hair.
"Are you crying?"
"No. What are you talking about?"
"Nevermind."



Whatever. We went back to sucking face in the pitch black darkness of her sealed- off bedroom. Then after a few seconds or so, I get more of that face wetness on her cheek and decide to get the Hell out of her room for a minute, "I gotta go use your bathroom..."
I got out of bed, knock into the dresser, headed down the hall past all of the stupid Grateful Dead Posters as they shine in the black light, past the incense burning Buddha, past the stereo playing distorted Drum and Bass- and then finally into the burning white of her spotless bathroom.
I looked at myself in the mirror. Blood was coming out of my nose, running down my face, down my chest, all the way down to my bellybutton. Holy shit! I stared at my reflection in disbelief.



She's got one towel hanging on her towel rack. I shake my head, wipe the blood off of myself with it.
I clean myself off until I look just like a sane naked human again and stick toilet paper in my nostrils.
I say to myself: Well that's that, on my way.
The highway is my friend, but... my clothes are on the floor of her bedroom. My keys are in the pocket of my pants. My wallet. My sneakers. My cellphone...
I go back down the hallway towards her room. I walk defeated. I flick on the light switch and there in the flood of light that makes her eyes squint, she looks like she has been Indian massacred. Scalped...SwitchBlade assassinated. Ax Chopped. So on.
There is more blood on her than there was on me.
She looks down at herself, like WHAT THE HELL?
Then she does the scariest thing I have ever seen in my life. She giggles for a second, shrugs, shrugs again and she gets out of bed, not even missing a beat, calmly walks down the hall and towels herself off with the only towel in the bathroom, the one I had already bloodied. She has this look on her face, that's kind of like: No big thing. There's no discussion. Just a quick laugh and then she switches the light right back off. We climb back into bed, still laughing it off... Sheets now off the bed and in the hallway, specks of blood on them as she's working my boxer shorts off. She is very interested in what will happen once she gets my boxer shorts off.
Then, she's just busy working her mouth all over me and I'm torn between being mind- numbingly happy and being pretty disturbed by her enthusiasm. This girl is a nasty SLUT! Eventually, she says, "I want you to cum all over my tits!" What a wonderful request!


I would have, they were wonderful breasts. The only problem was the darkness, I couldn't see where they were, so when she withdrew her mouth and I came, its trajectory was unknown. Q: Where did it land? "OH MY GOD, you ASSSHHHOLEEEE! GET ME A TOWEL!" A: Her face. I went into the bathroom and looked all over for another towel, but all I could find was the towel that was covered in blood.
She wiped up, still laughing it off and then put all of her clothes on. I dressed too and we sat around in silence for a bit until she asked me: "Do you want to smoke?" It was five fifteen in the morning.
"Yeah, I want to smoke." I said.
"How about another drink too?"
"Of course."
I began to think very seriously about slathering her tits up with paint and encouraging her to write my name on the brick wall outside of her building but the night birds had just stopped flying and the sun was starting to come up.

Discover...
Browse through thousands of stories, poems and more. Whether you're into crimes comitted, tales true or dragons slayed, we have what you're looking for — written by professional and proven authors.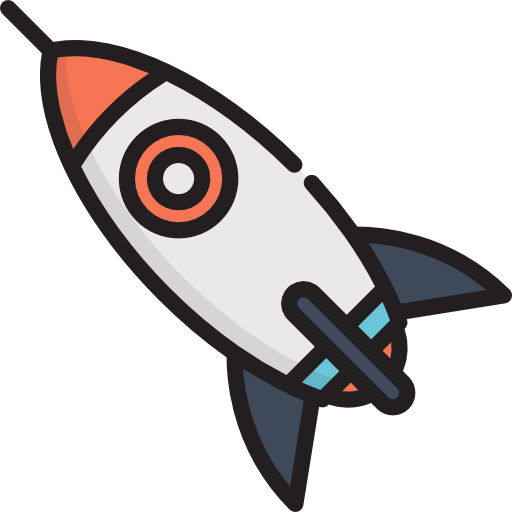 The more you read and interact, the more we can find new and exciting work for you.
Join now
Share...
Automatically make and receive recommendations as you read. Extend your experience through comments, sharing, connecting with authors and following readers with similar tastes. Reading becomes both personal and social.
Decide...
The more you do, the better your experience! We'll improve our recommendations to you and others based on what you've enjoyed and followed. The more a work is liked or person followed, the more impact they have.

Challenge yourself...
Set up a personal challenge to read more. Explore a new genre or author. Red Fez can help you discover more, keep track of everything you've read and broaden your horizons.
Join now
For Writers & Creators
Get published in Red Fez.
Create a single space to share all your published (and unpublished) writing.
Discover who is actually reading and enjoying your work.
Find your audience & identify your work to readers who enjoy what you create!
Get a better understanding of the strengths and weaknesses of your work. Discover your most (and least!) popular work.
Connect with your readers through comments, scroll posts and direct messages.
Connect with other writers in your geographical and interest areas.
Find a publisher through our extensive list of publishers.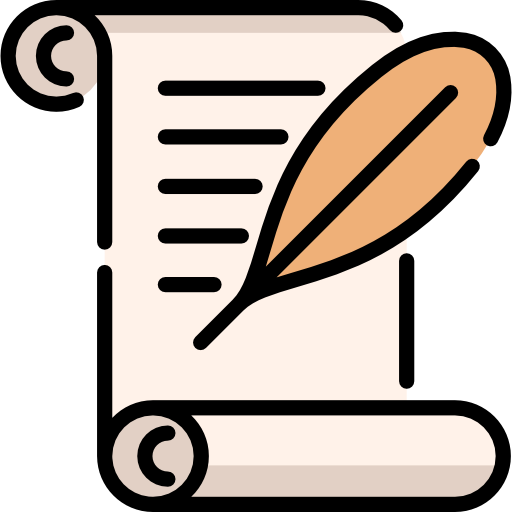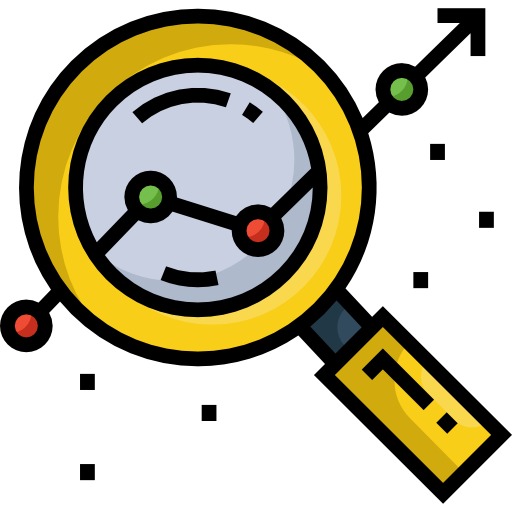 Get Started