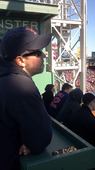 arrow_drop_down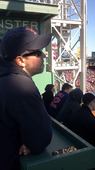 A Married Man Living In A Cheap Hotel
arrow_drop_down
More work by Nathan Graziano:
The clothes hangers by the door are downward bent,
tortured from the weight of so-many car keys in suit coats
and dresses that women didn't want wrinkled.
The bedspread pukes its usual plant and floral patterns,
and the mattress' springs makes the floor seem forgiving.
He thought it might snow, but the sun smuggled its way
into mid-afternoon. There's a bottle of decent whiskey
on top of the mini-fridge, and a picture of his kids,
smiling in the springtime sun, on a nightstand beside his head.
For the first time in years, he took off his wedding ring
then flushed it with a whiskey piss—his wife, the woman
he loves, is only miles away, and she may be sobbing, too.