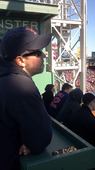 arrow_drop_down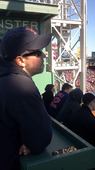 Becoming Anonymous
arrow_drop_down
More work by Nathan Graziano:
For two years, he slept beside stones,
hiding any accidental arousals
the mornings after he dreamed
of a woman's soft mouth pressed
against his own; driving home
from work, he could not stop
his car from pulling into the bar.
The wheels had minds and minded
the cold tar beside her car.
One night he never went home,
and his wife never noticed.
She thought he was walking the dog
through a boundless and snarling fog;
or he was picking up a name on his way
back from being anonymous for years.